Women travelling alone to Egypt, Woman traveling solo in Egypt
Is it safe for women traveling alone in Egypt? Learn more about our exciting singles travel in Egypt with our professional staff.
Tourism is one of the main sources of  income in Egypt, the Egyptian people are used to  tourists women or men since ancient times.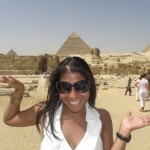 Egypt is a safe country that women can travel alone in Egypt without any kind of concerns, you would feel more safe than walking in many European cities.
Great News
 *** Special offer for this month only ***
If you book a Tour package within this month – you may choose 2 complimentary activities from the four listed.


1: Camel ride by the Pyramids
2: Lunch in a typical Egyptian restaurant
3: Felucca ride on the Nile (Cairo or Luxor – your choice)
4: Cairo by night – trip to Khan el Khalili and photo stop by the Nile at night
Egyptlastminute 'V' other companies – What's the Difference?
We have been awarded the Certificate of Excellence and voted the Number One Tour Package operator by Trip Advisor due to 5 star reviews and comments by thousands of our tourists.
We provide a professional Tour Package representative who will care for you from the minute you arrive till the minute you leave.
We only use Qualified Egyptologists who are chosen due to the high level of English, knowledge, experience and the passing of specific exams. Our guides are energetic, extremely polite and friendly and are a far higher standard that most companies 'guides'. For more reasons click here
Egypt Last Minute gives you 10 tips for women travel alone:
1. Don't let anyone escort you at any place that you do not know him or her, you have to be aware and do not trust anyone you do not know him or her.
2. Don't let the taxi driver to drive more people with you on the taxi.
3. Don't show to someone that you are afraid.
4. Do not make any eye contact to men and do not smile to the men.
5. Try to walk with a purpose. Before you walk to any place you have to know exactly where you are going.
6. To be on the save side Try to keep men on the street out of your personal space and this will help to protect you from being harassed.
7. If you have any problem or you need any help move direct to the staff of the hotel they are qualified enough to help you.
8. Do not try to be outside your hotel until the late time of the evening.
9. Try to dress long dress in the streets and keep wearing bikinis and shorts on the swimming pool; it will help you to keep yourself to be harassed.
10. Try to make friends with groups of women travelers. They are visiting the same sightseeing you are visiting it.
All tourists to Egypt, female or male, receive a great attention and a friendly deal from the Egyptians; they know the importance of tourism for the economy.
There is no different for single female tourists or groups of women tourists without male.
Egypt last minute gives you these tips only to be safe and to enjoy your time in Egypt and the culture.
We offer special tour packages for women travel alone in Egypt you can browse our  tour packages for more information