Cairo Tours, Cairo Day Tours, Cairo daily trips and Cairo Excursions.
Great News
 *** Special offer for this month only *** 

If you book a Day Tour within this month – you choose 1 complimentary activities from the 2 listed.
1: Camel ride by the Pyramids
2: Felucca ride on the Nile (Cairo or Luxor – your choice)
Egyptlastminute 'V' other companies – What's the Difference?
We have been awarded the Certificate of Excellence and voted the Number One Tour Package operator by Trip Advisor due to 5 star reviews and comments by thousands of our tourists. For more reasons click here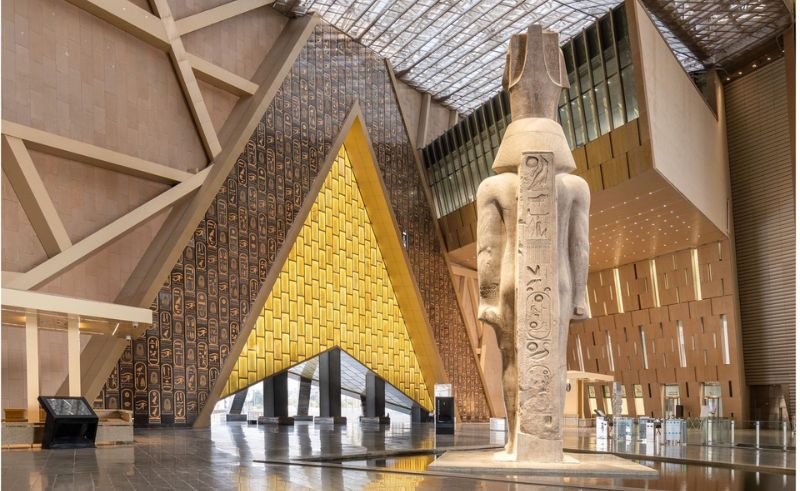 Grand Egyptian Museum & Pyramids of Giza Tour
Uncover the mysteries of Egypt's ancient past on this full-day tour that combines two of the country's most iconic attractions. Our Grand Egyptian Museum & Pyramids of Giza Tour promises a mesmerizing blend of history, culture, and adventure. From the world-famous Pyramids of Giza to the unparalleled treasures at the Grand Egyptian Museum, this excursion is a must-do for history enthusiasts and avid explorers View Tour Details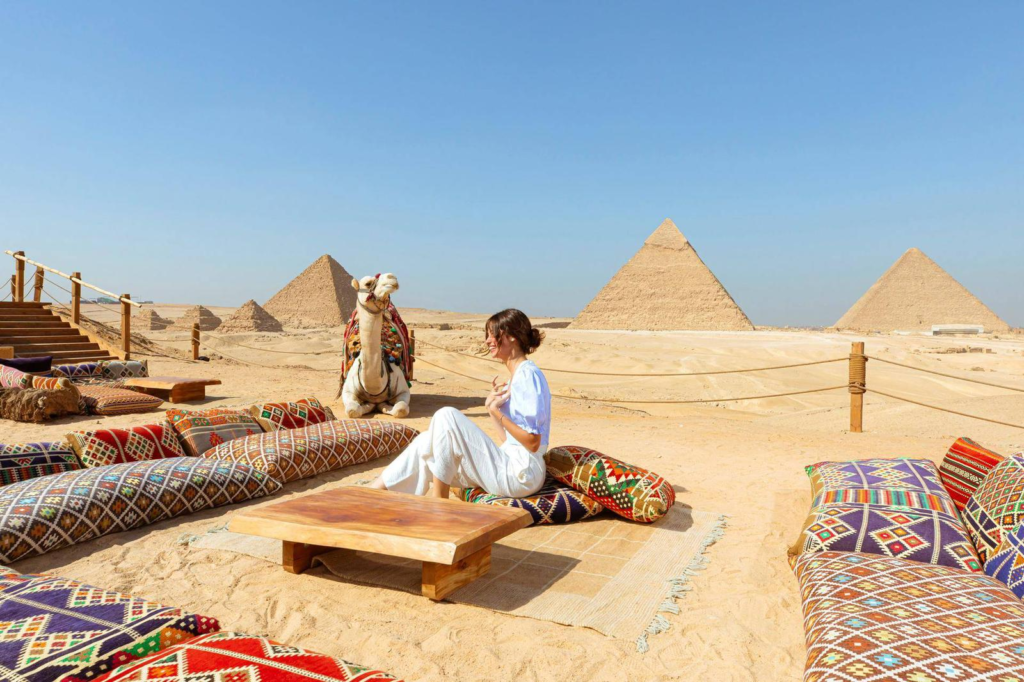 Our Pyramids of Giza Tour is your gateway to the enigmatic world of ancient Egypt. Explore the legendary Pyramids of Giza, the Great Sphinx, and soak in the aura of this mystical land. Immerse yourself in history, culture, and architectural wonders that have captivated the world for centuries View Tour Details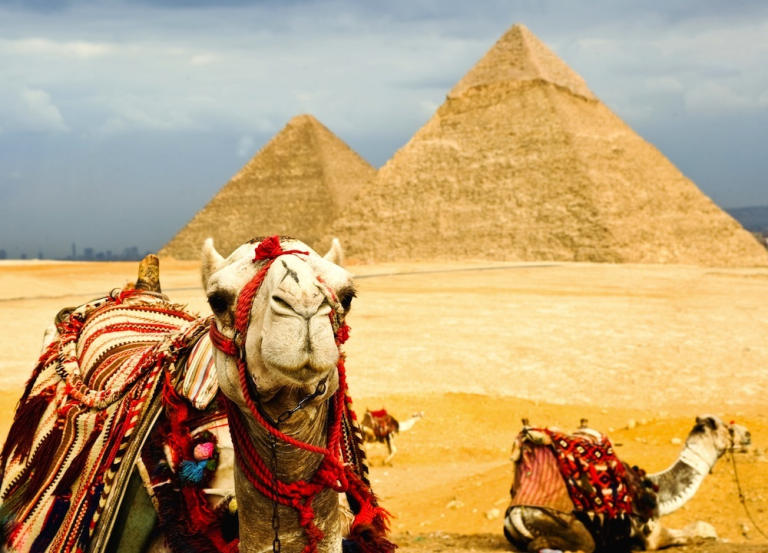 Pyramids of Giza And The Egyptian Museum Trip
Our Pyramids of Giza and the Egyptian Museum Trip is a comprehensive adventure that transports you through the ages. Explore the awe-inspiring Pyramids, meet the enigmatic Sphinx, and then journey into the heart of Egypt's history at the Grand Egyptian Museum. This one-day tour promises an unforgettable cultural experience View Tour Details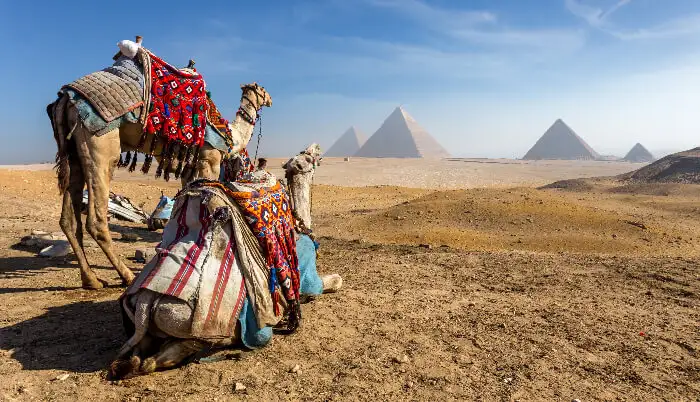 Our Old Coptic Cairo Tour offers a unique glimpse into the religious and cultural heritage of Egypt. With a focus on Coptic Christianity, this tour takes you on a pilgrimage through the historic district of Old Coptic Cairo, home to some of the world's oldest Christian churches and monasteries View Tour Details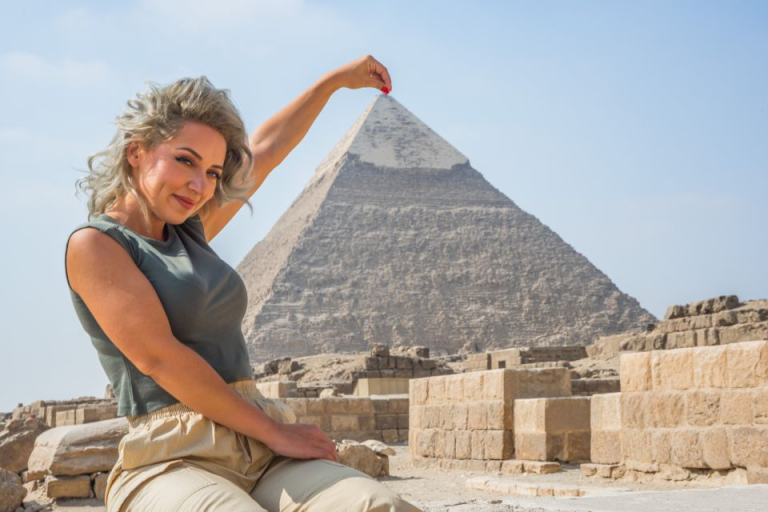 Camel Ride Around The Pyramids
Our Camel Ride Around The Pyramids is a remarkable journey that allows you to witness the world-famous Pyramids of Giza from a perspective like no other. As you glide along the desert on a camel's back, you'll feel the magic of ancient Egypt come to life View Tour Details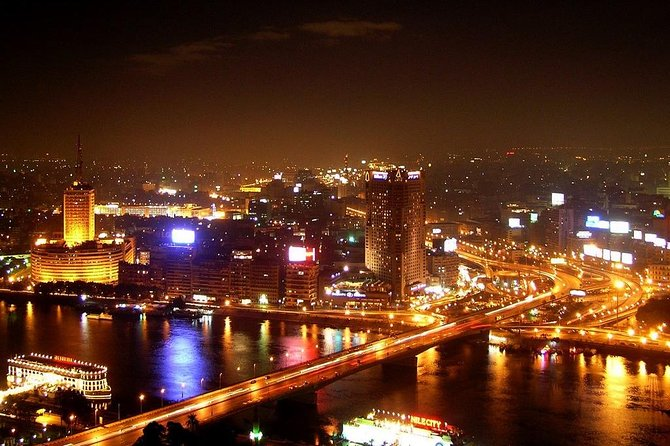 Our Cairo By Night Tour is a captivating journey through the city's nocturnal charm. As the sun dips below the horizon, Cairo transforms into a lively and enchanting world of bustling markets, cultural wonders, and culinary delights. This is your opportunity to discover the city's after-hours personality View Tour Details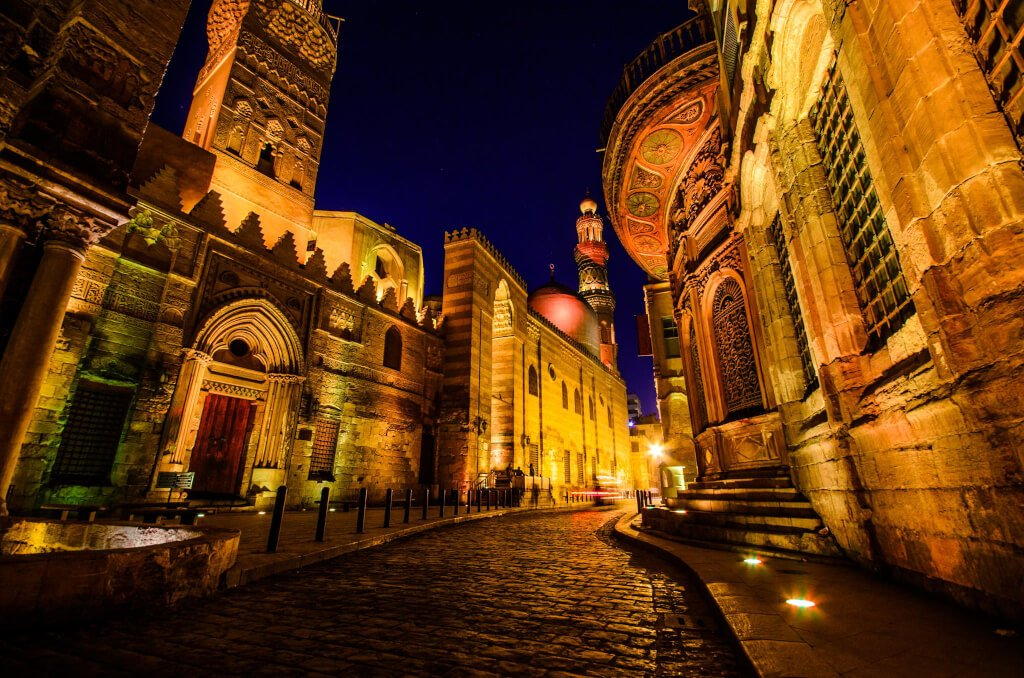 "Cairo's Best Kept Secrets" is an extraordinary tour designed to introduce you to the hidden gems of Cairo that are often overlooked by conventional itineraries. This immersive experience will take you on a journey through the city's most intriguing and lesser-known spots, revealing the authentic soul of Cairo View Tour Details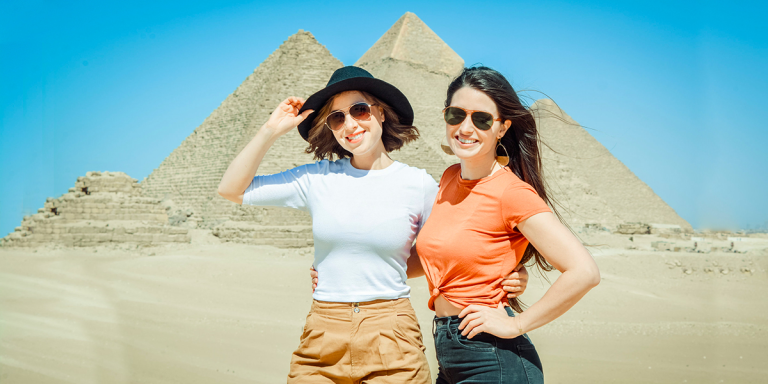 The Cairo Photo Tour is a unique opportunity for photography enthusiasts to explore the most photogenic locations in the bustling city of Cairo. Led by a professional photographer and guide, this tour offers a blend of cultural immersion and artistic expression. Whether you're a novice or an expert, you'll leave with stunning images and unforgettable memories View Tour Details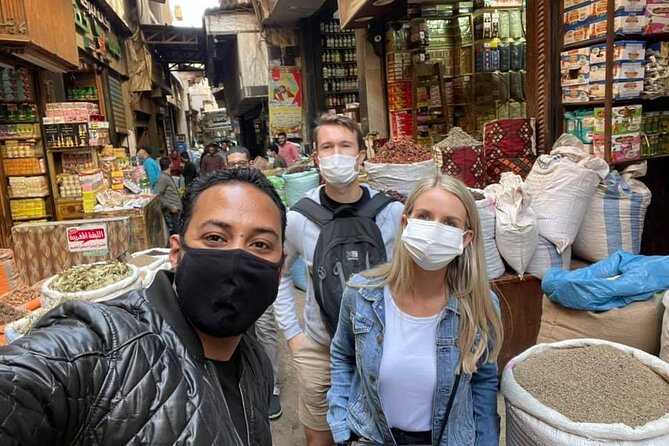 The Cairo Shopping Tour is an opportunity for shopping enthusiasts to explore Cairo's bustling markets, known for their rich diversity of goods and vibrant atmosphere. From traditional bazaars to modern shopping centers, this tour caters to every shopper's desires, whether you're seeking souvenirs, textiles, jewelry, or culinary delights View Tour Details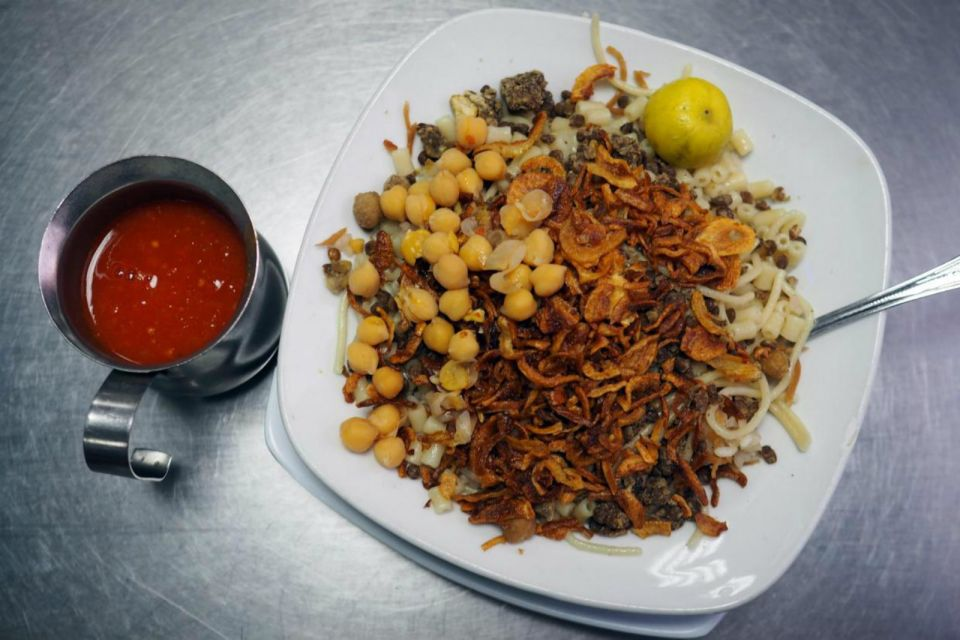 The Cairo Food Tour is a gastronomic adventure that invites you to explore the vibrant food culture of Cairo. From street food stalls to local eateries, this tour offers a flavorful experience that will take you on a culinary journey through Egypt's rich and diverse cuisine View Tour Details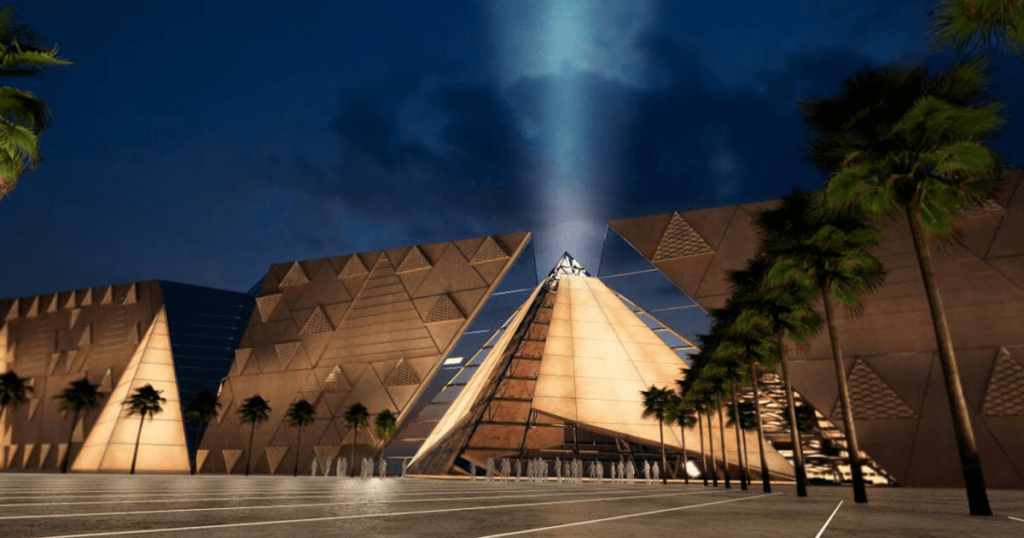 Our Grand Egyptian Museum Tour offers a captivating encounter with the treasures of Egypt's rich history. As you journey through the world's largest archaeological museum, you'll discover an unparalleled collection of artifacts that tell the story of this remarkable civilization View Tour Details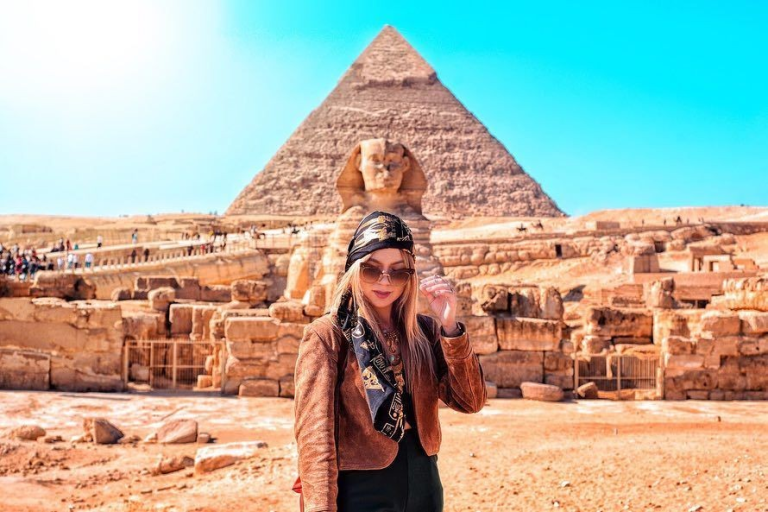 Cairo Layover Tour from Cairo Airport
Our Cairo Layover Tour is designed for travelers with limited time at Cairo Airport. We offer customizable itineraries that allow you to see the highlights of Cairo, ensuring a memorable and efficient layover experience View Tour Details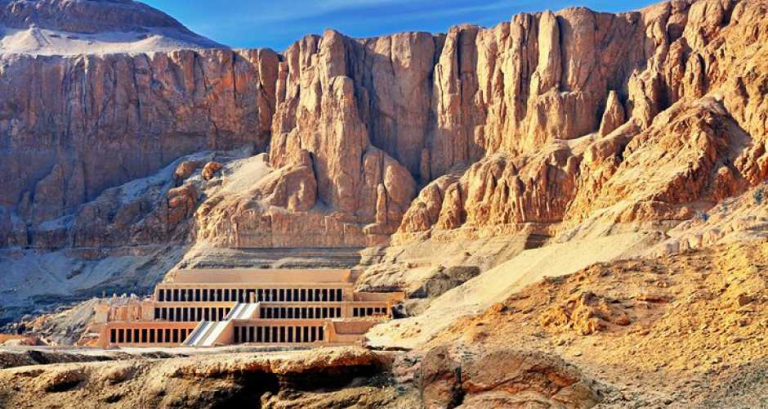 Luxor Day Tour From Cairo By Flight
Our Luxor Day Tour from Cairo by Flight is a whirlwind adventure that allows you to explore the archaeological marvels of Luxor in just one day. By taking a short flight from Cairo, you'll immerse yourself in the history of Luxor, once the ancient city of Thebes, known for its legendary monuments View Tour Details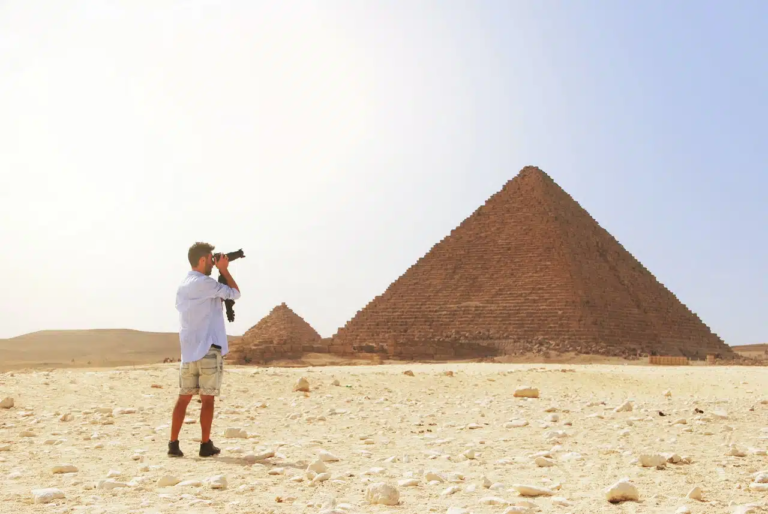 Giza Pyramids, Memphis And Sakkara Day Trip
Our Giza Pyramids, Memphis, and Sakkara Day Trip is a captivating journey into the heart of Egypt's historical heritage. In a single day, you'll explore iconic landmarks, including the Giza Pyramids, the ancient city of Memphis, and the Step Pyramid of Djoser in Sakkara View Tour Details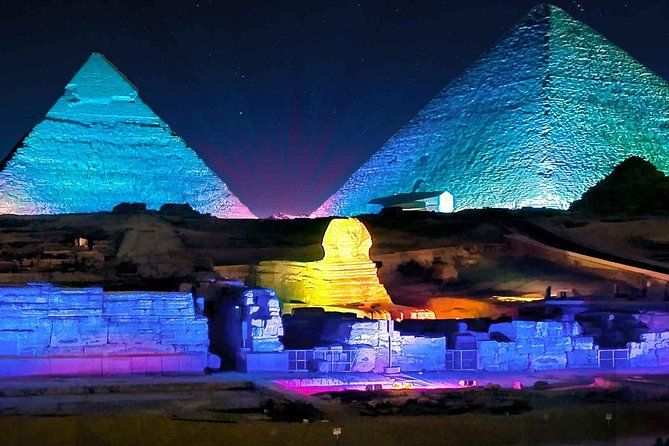 Sound and Light Show at the Giza Pyramids
Our Sound and Light Show at the Giza Pyramids is an enchanting evening experience that transports you through Egypt's history and the mysteries of the Pyramids. As the night falls, a symphony of lights and storytelling reveals the secrets of the ancient wonders View Tour Details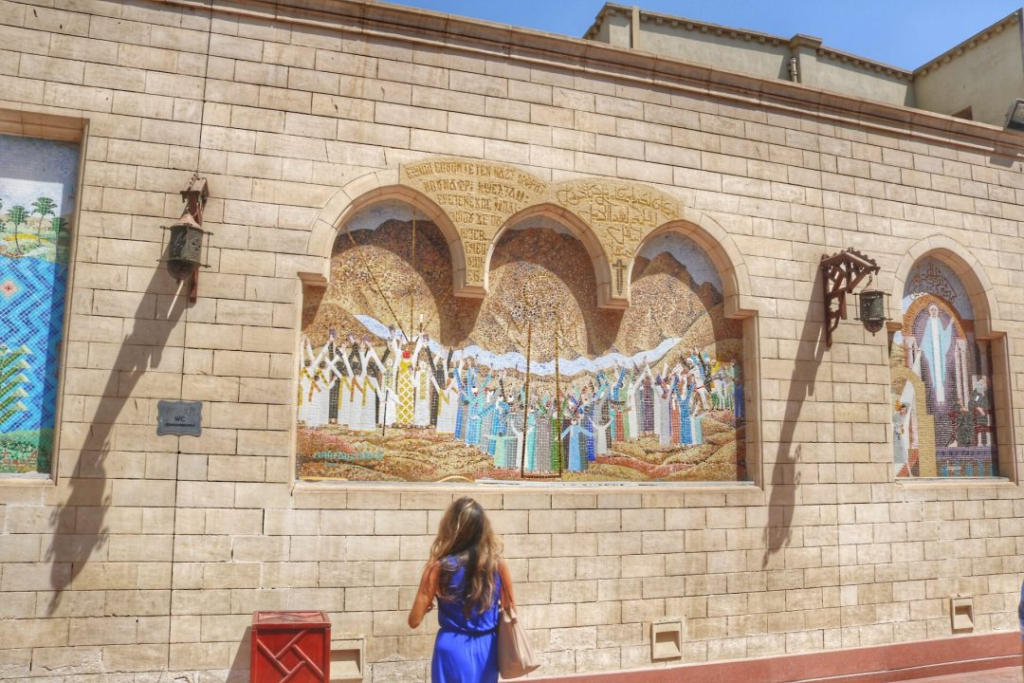 Our Walking Tour in Cairo offers an authentic and immersive experience for those eager to explore the city on foot. Led by expert guides, you'll discover the hidden gems, local traditions, and captivating stories that make Cairo a unique and fascinating destination View Tour Details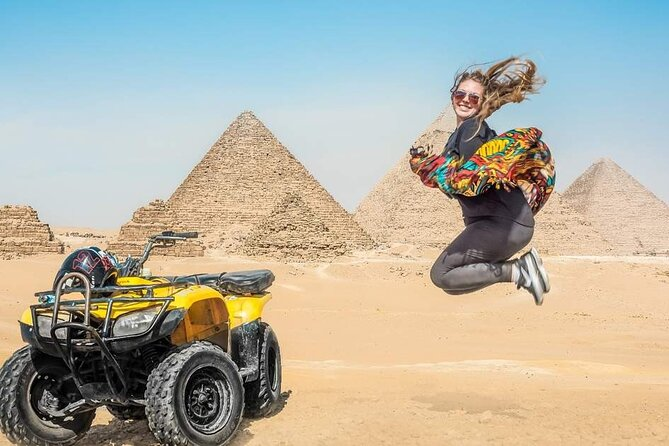 Desert Safari by Quad Bike Around Pyramids
Our Desert Safari by Quad Bike Around Pyramids offers an unforgettable opportunity to explore the mesmerizing Egyptian desert surrounding the iconic Pyramids of Giza. On a quad bike, you'll race through the sands, reveling in the stunning scenery and capturing breathtaking moments View Tour Details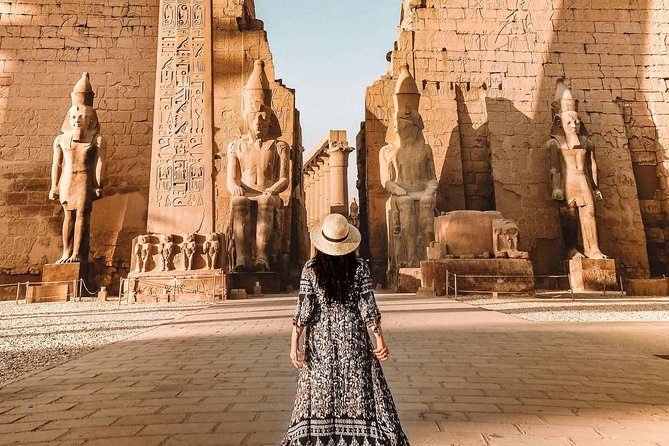 Luxor Overnight Tour From Cairo By Flight
Our Luxor Overnight Tour from Cairo by Flight is an immersive adventure that takes you to Luxor, once known as ancient Thebes. This extraordinary tour allows you to explore iconic landmarks, historical sites, and invaluable treasures in a city that served as the capital of Egypt for centuries View Tour Details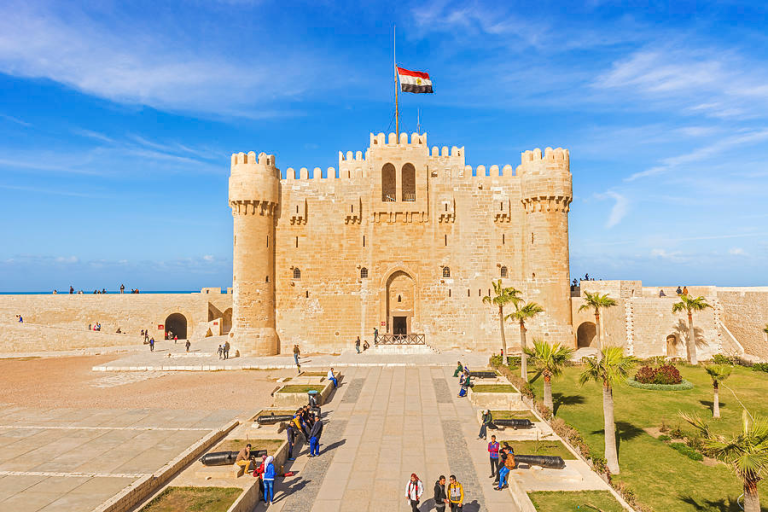 Overnight Trip To Alexandria From Cairo
Our Overnight Trip to Alexandria from Cairo offers a unique opportunity to explore the coastal city's historical sites, vibrant culture, and picturesque seaside. Alexandria, founded by Alexander the Great, is known for its rich history and stunning Mediterranean vistas View Tour Details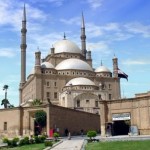 Top ten tours in Cairo, The Great pyramids, The Sphinx in Giza Plateau, The Castle of Salah Eldien, Egyptian Museum, Old Cairo, Coptic Cairo, Khan El Khalily and Tutankhamen treasures.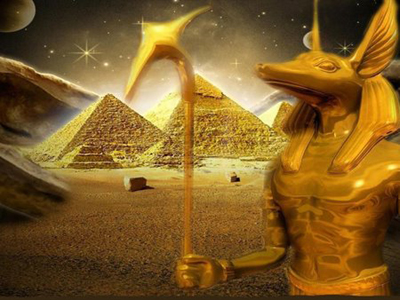 Prices from 50$
Top tour in Egypt, Visit The 3 Pyramids in Giza Plateau, the Sphinx in Giza Plateau, many photo stops around the pyramids, the valley temple of the pyramids, the Egyptian museum and Tutankhamen treasures.

Egyptian Museum, Old Cairo and Salah El Din Citadel Tour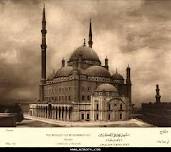 Prices from 50$
Visit the Egyptian Museum in Cairo with ts famous treasure of Tut Anch Amun, old Cairo , Tour to Salah El Dien citadel, visit Mohamed Ali Mosque, The Hanging church, Citadel of Saladin, Egypt and many other sites.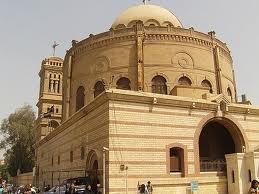 Prices from 50$
Book a tour to Coptic and Islamic Cairo, enjoy the mixture of the Egyptian culture, visit the Citadel & Mohamed Ali Alabaster Mosque, Ebn Toloun Dome, Abu Serga Church, Hanged church, Synagogue and many other sites.

Pyramids, Memphis and Sakkara tour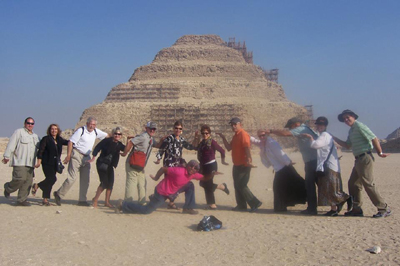 Prices from 50$
Book one day tour to teh great pyramids of Giza plateau,and its famous Sphinx.
Visit The Valley Temple in Giza after that travel to Memphis to see the Statue of Ramses II at Memphis, the step pyramid of Sakkara.

Alexandria Day Tour from Cairo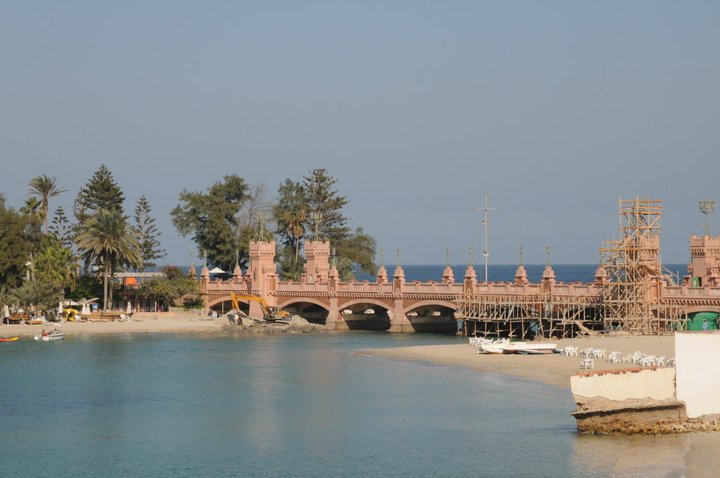 Prices from 50$
Enjoy one day trip to alexandria by private car, visit The famous new library of Alexandria, the Site of the ancient lighthouse, Palaces of king Farouk, Alexander the great statue, Pompys pillar and Roman amphitheater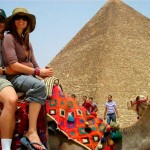 Camel ride is the first thing most people think about when you mention pyramids and desert in Egypt, ride a camel with us in desert by the Great Pyramid, also you can try horses.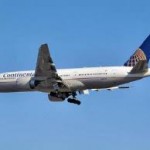 We understand that when you have short time in your stopover or layover in Cairo airport you want to make the most of your time, the maximum possible of your layover in Cairo airport.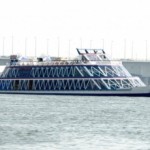 Enjoy your lunch or dinner aboard the luxury Nile cruises in Cairo while watching Egyptian traditional show and belly dancing.
Prices from 45$

Cairo Felucca Cruise on the Nile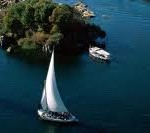 Prices from 30$
Cairo Nile Felucca & Cairo Felucca Cruise on the Nile. Enjoy the traditional Nile Felucca Cruise in Cairo, its unique experience you can have just when you are in Egypt, its one of the typical adventures of Egypt, including pick up and drop off services.

Day Tour to Cairo Citadel, Old Cairo, and Khan El Khalili
Visit the great Citadel of Salah El Din which built by the famous warrior Salah El Din. Then visit the mosque of Mohamed Ali or known as the Alabaster Mosque.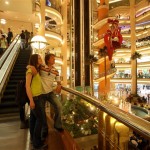 Enjoy wondering in the local Egyptian markets in Cairo visit the old traditional and also modern markets.
Prices from 40$
---
BAHARIYA OASIS DAY TRIP FROM CAIRO
White Desert, Black Desert,Crystal Mountain, Sand Desert and hot spring.
---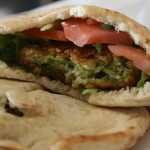 To enjoy the real taste of Egypt you have to try the Egyptian food which is one of the life's great pleasures, Discover off-the-beaten-path spots the real Egypt that is not covered in any guidebook.
Prices from 40$
---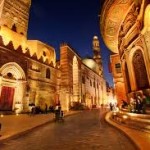 lifetime walking tour in Cairo with a visit to Bab Zwayla which is an ancient gate of Cairo.
---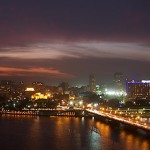 Prices from 40$
Cairo photo tours specialize in customized photo tours for photographers. We seek to help you realize your goal of seeing the sites and taking photographs while learning more about photography and building your own portfolio of amazing Cairo photographs.
---
Sound and light show at the pyramids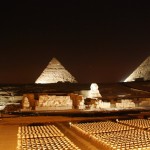 Prices from 30$
Enjoy the sound and light show by the Great Pyramids of Egypt, with audio and magical visual movie telling you about Egyptian history, Great experience to know more about the pyramids.

White Desert and Bahariya Oasis Overnight
Accommodation 1 night in Baharia
The white desert and the black desert
Prices from 200$
---
Luxor day tour form Cairo by flight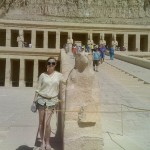 Luxor Day Tour from Cairo by Flight is an amazing experience as you will see in this tour around 50% of the world monuments
Prices from 270$

Quad Bike Safari Pyramid Tours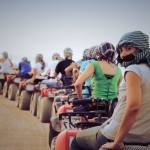 Prices from 70$
Quad Bike By The Pyramids, Quad Bike Safari
Pyramid Tours, Desert Safari Trip by Quad Bike to Pyramids Area, also you can try horses.Would you like to ride a camel or horse by the pyramids in the Egyptian the desert.

Tour to Wadi El Natroun Monastery from Cairo
Tour to Wadi El Natroun Monastery from Cairo, Wadi El Natrun monasteries Tour,Wadi El Natrun monasteries Tour form Cairo,Start with breakfast at your hotel.
Prices from 60$

Fayoum, Wadi Al Rain and Wadi El Hitan Day Tours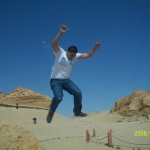 Tour to Fayoum, Wadi Hitan from Cairo, Cairo Day Tour to Fayoum Oasis, Wadi Al Rian Day, Travel to Wadi Al Rian also known as the Water Falls of Fayoum.
Prices from 75$

Tour to Menya, Tal Amarna, Beni Hassan Tombs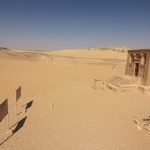 El Minya is famous for many historical and important ancient Egyptian sites; Beni Hassan tombs, The Hermopolis, Tuna el-Gebel and Tell el-Amarna. El miny as city is small size with many Christians.
Cairo Accessible, Disabled Tours, Handicapped Wheelchair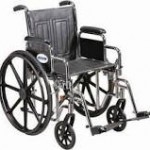 Wheelchair tours in Cairo, Accessible Cairo tours, Disabled Tour Cairo Egypt, Every trip is customizable. We specialize in off the peg holidays which you can adapt to suit your needs.

Two Day Tour to Saint Catherine Monastery Sinai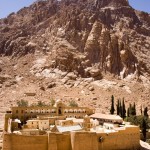 Drive to St, Catherine monastery takes around 7 hours. On the way you can stop for drink or toilet, arrival Saint Catherine monastery, check in your room then enjoy free evening by the great mountains in Sinai.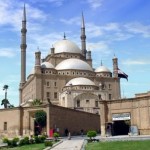 Enjoy Single tours in Cairo, Learn more about our exciting singles travel and tours with our professional guides. Visit The Great pyramids, Sphinx in Giza Plateau, The Egyptian museum, The Castle, Old Cairo, Tutankhamen treasures and many other sites.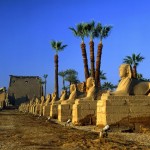 Custom your tour in Cairo with Egypt Last Minute, You can custom your tour or holiday package with us. Simply send your request stating which attractions you wish to see in Cairo and you will get a reply within a few minutes – our aim is your satisfaction.

Customisable Cairo Day Tours, Cairo Trips and Excursions
Every trip is customizable. We specialize in off the peg holidays which you can adapt to suit your needs. We recognize that people visit Egypt time and time again or come for the first time with specific things in mind they wish to visit. Either way, we want you to experience Egypt the way you imagine and for this reason list the following visitor attractions which you may wish to add to your trip or exchange for another aspect of your Cairo Day Tour, Cairo Trip or Excursion.
Things to do in Cairo:
You can use these sites to customize your tour
The Egyptian Museum of Cairo
The three pyramids of Giza
The great Sphinx
Ramses II Statue
Saladin Citadel (Al-Qalaa)
Mosque of Al-Azhar
Mohamed Ali Mosque (Citadel of Saladin)
Giza Plateau by the pyramids
The city of Old Cairo
Coptic Cairo (Church of St. George and Mari Girgis)
The step pyramids of Saqqara (Sakkara) Pyramids
the great pyramid of Dahshur pyramid
Islamic Cairo city
Step Pyramid of Djoser
Old Cairo City (Coptic )
Khan Al-Khalili traditional bazaar
Gayer-Anderson Museum
The Solar Boat
Papyrus Galleries
Coptic Museum in Cairo
Al-Azhar MosquePark
Pyramids Sound and Light Show
Memphis and Sakkara pyramids
Mosqueof Sultan Hassan
Cairo Tower
Alabaster Sphinx of Memphis
Mosque of the great Ibn Tulun
Museum of Islamic Arts
City of the Dead
Cairo Opera House
Hanging Church
***NEW
Cairo Shopping Tours
Cairo has a wealth or shopping experiences which are a feast for all the 5 senses. A visit to Cairo is not complete without a visit to one of the traditional markets, whether you buy or not, the visit itself is a unique experience – not to be missed. Our guides will help you make the best of your time and get the best deals possible – liaising with the sellers on your behalf and helping you get decent tourist prices for items or simply helping you find items that, without a guide, you would not be able to find. Silk carpets, hand woven scarves, handmade real silver or real gold jewellery and other personalized individual items are amongst the few items when using a guide would be beneficial.
Khan Al Khalili Tours
Enjoy a walk in the most famous traditional market in the world. It's like a market from the Middle Ages and is like no other anywhere else. This is one shopping experience not to be missed and is definitely a place where you should practice bargaining to get the best price you can for clothing, textiles, souvenirs and jewelry.
Camel market Tours
Experience something you will hardly ever have the chance to see again when you visit the Birqash Camel Market (Souq al-Gamaal). See how camels have been sold for many years at the equivalent of a camel auction.
Street of the Tentmakers (Sharia Khayamiya). Again, experience observing authentic tentmakers and their centuries old skills as they make and sell tents in front of your very eyes.
This is a very tradition market for tent makers and a great place to pick up an authentic purchase for yourself or a friend.
Egypt Natural Tours
A variety of natural excursions are available for you to enjoy, all of which are known for their unspoilt beauty or medicinal benefits. Travel to breathtaking Fayoum or enjoy an adventurous safari in either the phenomenal Siwa Oasis or the Baharia Oasis. Perhaps you would like to do what all tourists should and that is to simply ride a camel by the pyramids.
Trips from Alexandria Port To Cairo
Perhaps you have found yourself at Alexandria Port with a day 'at leisure' as part of your arranged cruise, well look no further for a competent company who can arrange a 'bolt-on' trip for the day and take you on another adventure, ensuring you arrive back early to continue your cruise. We offer a variety of excursions around and within Alexandria and also from Alexandria to the wide range of adventures that await you in Cairo. In addition to the adventures that await you in Cairo, your guide will delight you with tales of Alexandria and prepare you for your booked trip by giving as much information as possible and answering any questions you may have about your exploration.
More activities in Cairo
Visit Cairo, the capital of Egypt and enjoy it's famous tourist attractions and take a variety of quality daily sightseeing tours. We offer a range of pyramids tours, to pyramids not often mentioned elsewhere. Take an excursion to old Cairo and perhaps you would like to take to the skies and embark on a trip to Luxor by flight or even see one of the Seven Wonders of the World on a one day tour to Alexandria.
If adventure is more your style, then perhaps you would relish the idea of a desert safari tour and camping under the stars in the White Desert. Whatever, your tastes or traveling needs, we offer 'off the peg' or customized tours to make your holiday suit your needs. If you just need a driver for the day and a safe vehicle, then be assured, no job is too small for us. We care about each trip the same and each customer is allocated specific staff so no request is too small or too large.
Cairo Day Tours, Cairo Trips and Excursions
Explore the best of Cairo with our Day Tours to all the historical sites you could ever wish to visit. No longer will Ancient Egypt be a thing of mystery – our comprehensive Day Tours with qualified Egyptologists will make History come alive. You can customize your tour in Cairo before, during and after you start traveling – the trip belongs to you and should you wish for longer in one place or to change your itinerary, we aim to please and will do everything possible to give you the Day Tour around Cairo you will want to remember for all the right reasons. We also offer Accessible Tours for clients who might need walking aids and a variety of other means of support to ensure everyone gets the most enjoyable holiday ever. Our booking staff, buses and guides are well equipped and well informed to meet your needs so please feel free to contact regarding any extra support you might require.
Egypt is a land of mystery and intrigue for people of all ages and cultures, therefore we have created specific tours and excursions which cater for the solo traveler and for families who wish to explore Cairo. We offer all types of tours: all-inclusive day tours, full day and half day tours, guided tours around Cairo and simply services with just a car and guide at your disposal. Experiencing these magical and privileged destinations via short tours and inclusive, guided day trips is a wonderful way to absorb everything that Egypt has to offer, at a pace that is set with your comfort, happiness, and well being as our top priority. Cairo in a day is accessible to all, yet forgettable to no-one.
Traveler's Guide: Read This Before You Embark on Your Trip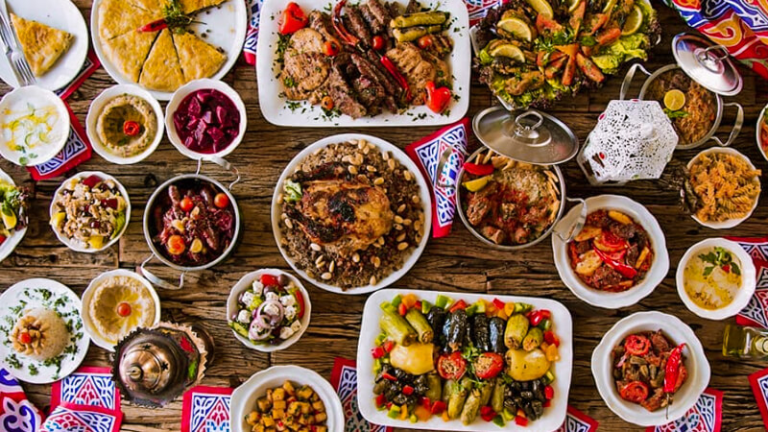 The Top 25 Types of Egyptian Food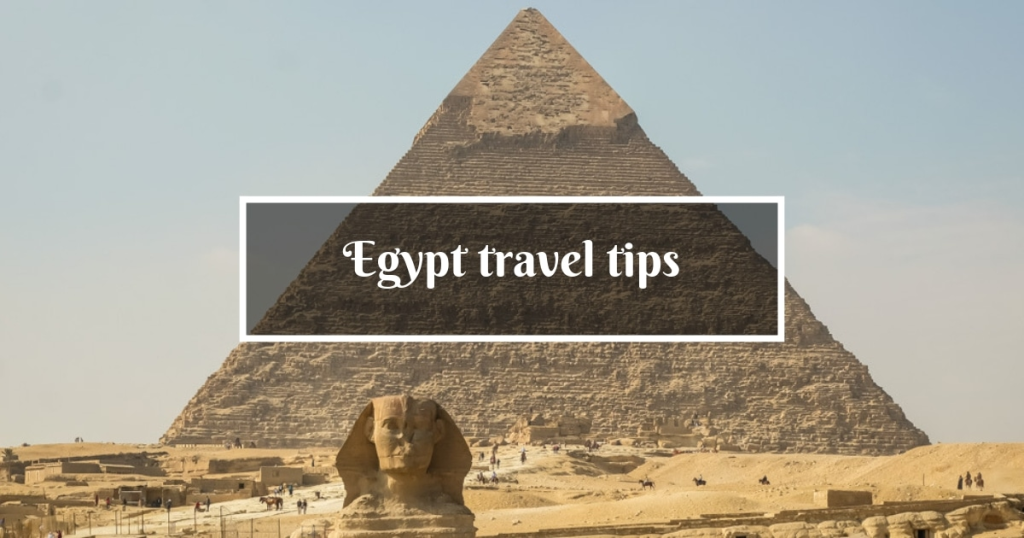 Egypt Travel Tips 2023/2024/2025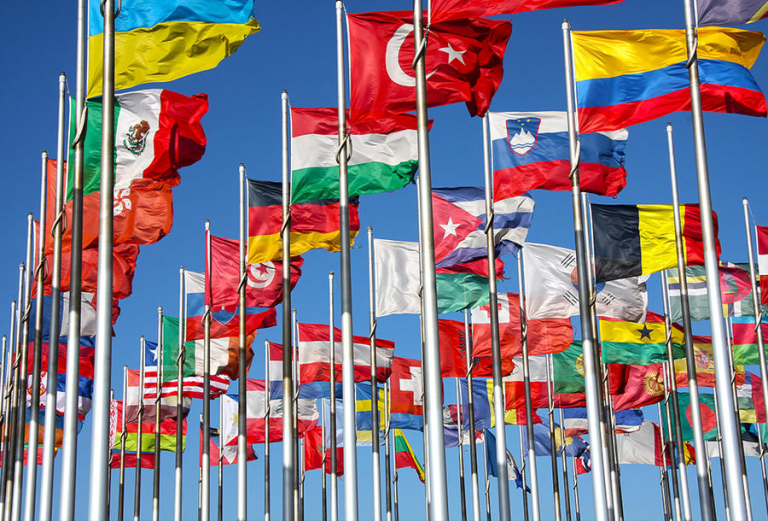 List of Foreign Embassies and Consulates in Egypt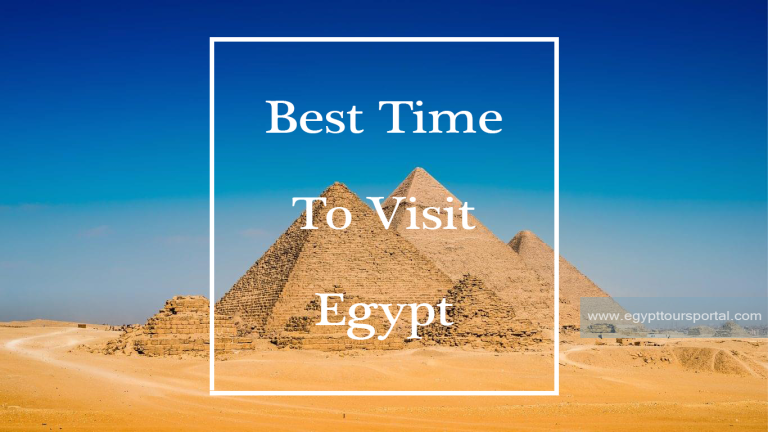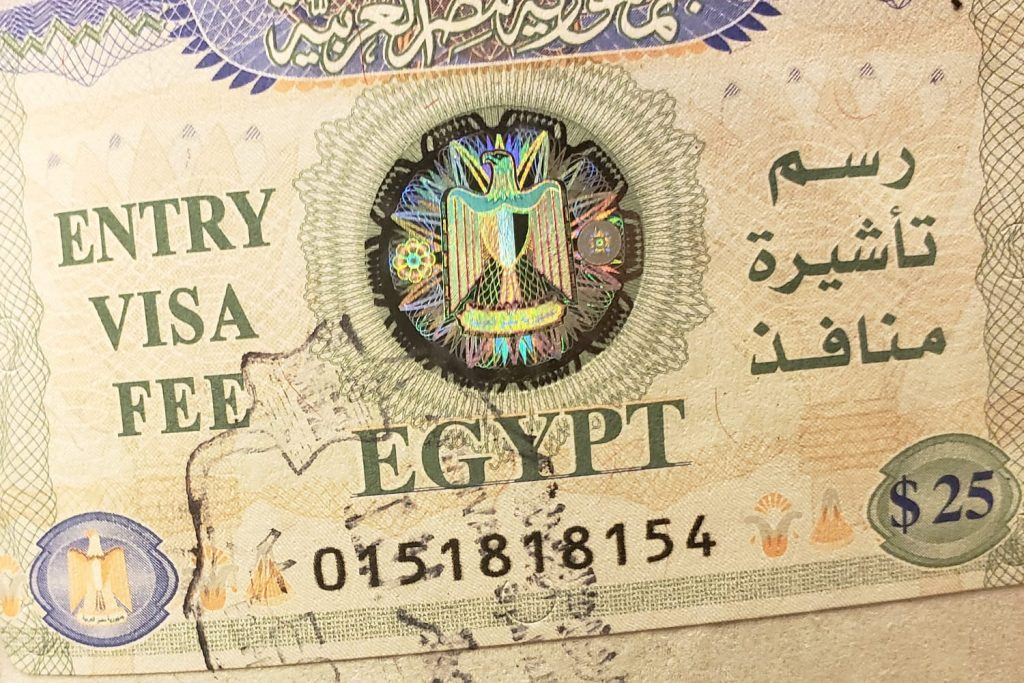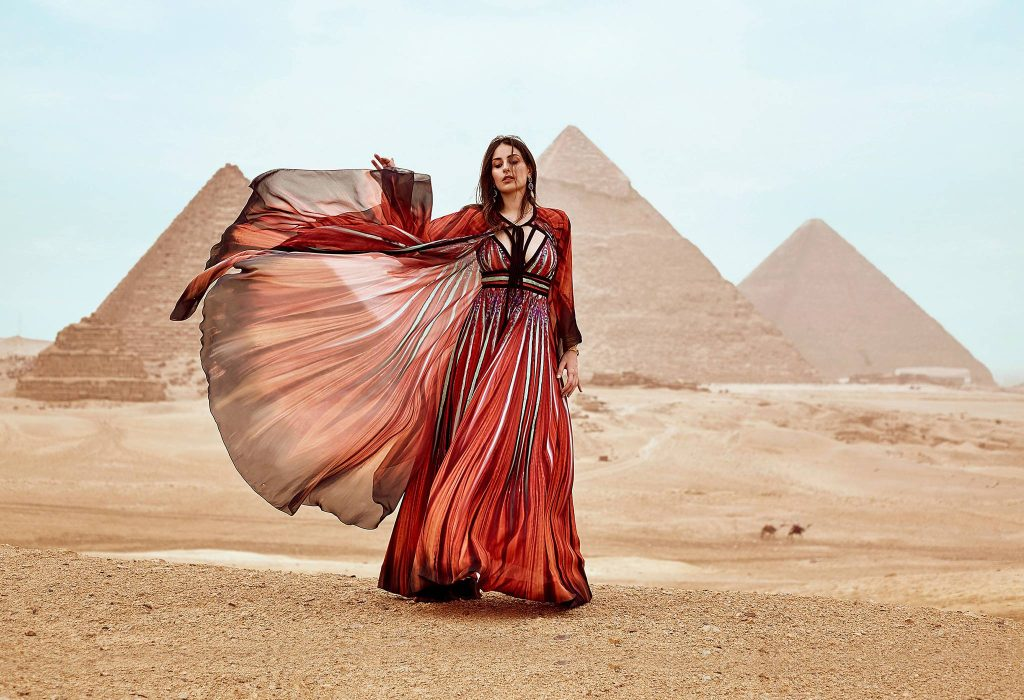 Everything About the Weather in Egypt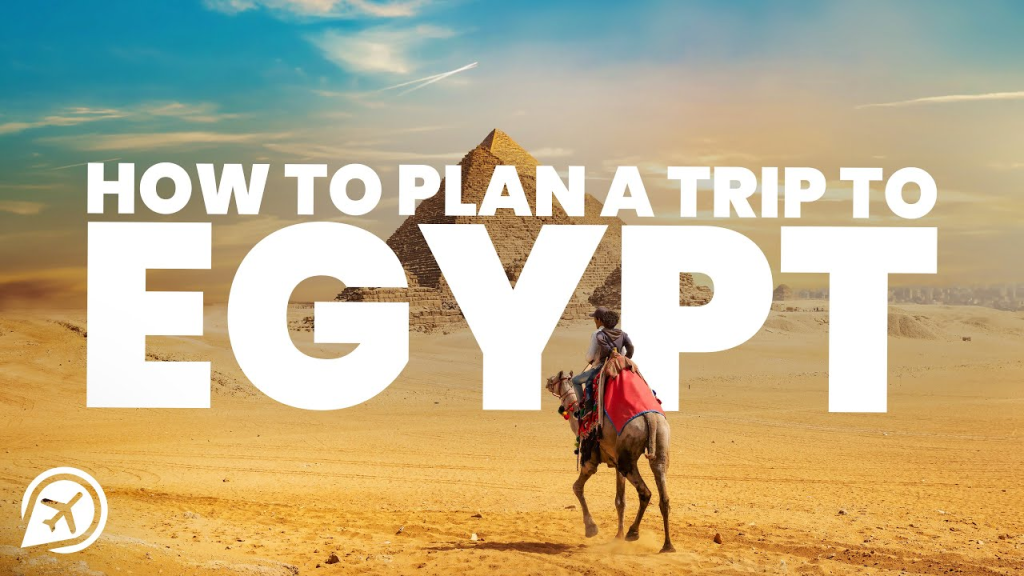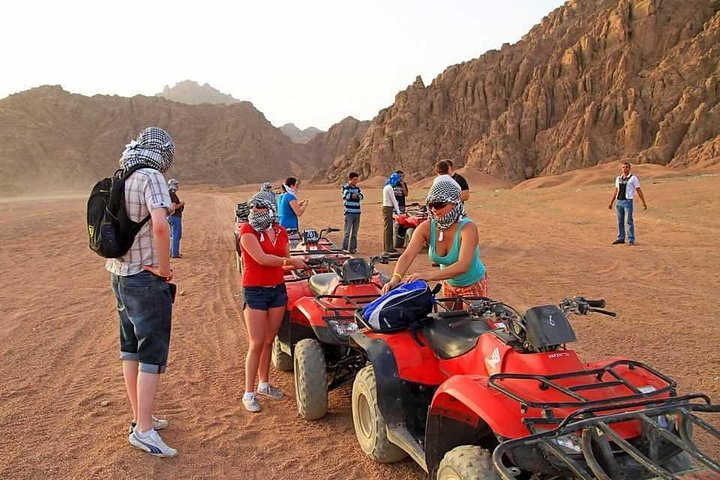 Egypt Tours Tips
Footwear Comfort: Ensure you wear comfortable shoes, as you'll be doing a lot of walking and exploring.
Local SIM Card: Consider purchasing a local SIM card for convenient and affordable access to mobile data and calls.
Currency: Carry some Egyptian pounds as the local currency, which will be widely accepted in most places.
Basic Arabic Phrases: Learning a few Arabic phrases like "Shokran" (Thank you) and "Mn Fadlak" (Please) can go a long way in communication and showing respect to the local culture.
Culinary Adventures: Don't miss out on trying traditional Egyptian dishes like Ful and Ta'meya, which are both delicious and a cultural experience.
Stay Hydrated: It's important to stay hydrated, especially during the scorching summer months. Carry a water bottle with you.
Weekend Days: Note that the weekend in Egypt is on Friday and Saturday, so plan your activities and visits accordingly.
Metro Travel: The Cairo Metro is one of the quickest and most cost-effective ways to get around the city, so consider using it for transportation.
Tour Guide: Having a knowledgeable tour guide can enhance your experience in Egypt, as they can provide insights into the history and culture of the places you visit.
Pyramids of Giza and the Sphinx: Explore the iconic Pyramids of Giza, including the Great Pyramid, and visit the enigmatic Sphinx nearby.
Khan El Khalili Bazaar: Shop for souvenirs and immerse yourself in the vibrant atmosphere of the Khan El Khalili Bazaar in Old Cairo.
Islamic & Coptic Attractions: Experience the rich history and spirituality of Old Cairo by visiting its Islamic and Coptic attractions, including mosques and churches.
Luxor's Majestic Temples & Tombs: Witness the grandeur of Luxor by exploring its magnificent temples like Karnak and Luxor Temple, as well as the Valley of the Kings and Queens.
Egyptian Museum: Rediscover Egypt's fascinating history at the Egyptian Museum in Cairo, home to countless ancient artifacts, including Tutankhamun's treasures.
Philae and Abu Simbel Temples: Visit the stunning temples of Philae in Aswan and the colossal Abu Simbel temples, known for their incredible architecture and history.
Nile Cruise: Take a picturesque Nile Cruise from Luxor to Aswan, or the reverse journey, to witness the beauty of the Nile River and explore historical sites along the way.
Egyptian Oases: Discover the natural allure of Egyptian oases like Siwa and Bahariya, where you can experience a tranquil desert landscape and unique culture.
Cairo Day Tours FAQs
What is a Cairo day tour? A Cairo day tour is a guided excursion that allows you to explore the highlights and attractions of Cairo, the capital city of Egypt, in a single day. These tours are designed for travelers with limited time who want to experience the city's cultural and historical wonders.
What are the popular attractions and sites visited on a Cairo day tour? Cairo day tours typically include visits to iconic sites such as the Pyramids of Giza, the Sphinx, the Egyptian Museum, the Khan el-Khalili Bazaar, Coptic Cairo, and the Citadel of Saladin, among others.
How long is a typical Cairo day tour? Cairo day tours usually last a full day, typically from morning to late afternoon. The exact duration may vary depending on the tour operator and the specific itinerary.
Is it safe to take a Cairo day tour? Cairo is generally a safe destination for tourists, and day tours are conducted with safety in mind. However, it's essential to stay informed about the local situation, follow your guide's advice, and take necessary precautions.
Do Cairo day tours include transportation? Most Cairo day tours include transportation to and from your hotel or a designated meeting point. This is typically done by air-conditioned vehicles for a comfortable journey.
Are meals included in Cairo day tours? Some Cairo day tours may include lunch or snacks, while others may not. It's important to check the specific tour details to know what is included in terms of meals.
Can I customize a Cairo day tour to include specific attractions I want to visit? Many tour operators offer customizable Cairo day tours where you can add or exclude specific attractions based on your preferences. Customization options may vary among providers.
Do I need a visa to take a Cairo day tour if I'm a foreign traveler? If you're a foreign traveler, you may need a tourist visa to enter Egypt, even for a day tour in Cairo. The visa requirements depend on your nationality, so it's essential to check with the Egyptian embassy or consulate in your home country.
Is it necessary to book a Cairo day tour in advance, or can I join one on the day of the tour? While it's possible to find Cairo day tours on the day of your visit, it's advisable to book in advance, especially during the high tourist season, to secure your spot and choose the specific tour that fits your interests.
Is tipping customary on Cairo day tours? Tipping is customary in Egypt, and it's a good practice to tip your tour guide and driver if you are satisfied with their services. Be prepared with small denominations of Egyptian Pounds for tipping.
What should I wear when taking a Cairo day tour? Dress comfortably for the weather, but be mindful of cultural norms. In Egypt, it's respectful to dress modestly when visiting religious sites, covering shoulders and knees. Sunscreen and a hat are also advisable.
Are guided Cairo day tours available in different languages? Yes, many Cairo day tours offer guides who can communicate in multiple languages, including English, French, Spanish, and more. Be sure to check with the tour operator about language options.