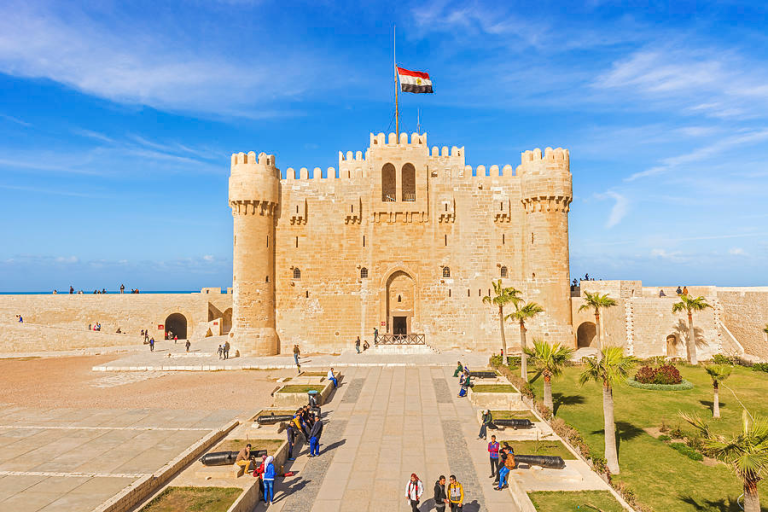 Escape the bustling streets of Cairo and journey to the enchanting city of Alexandria with our Overnight Trip. Discover the Mediterranean charm, ancient history, and iconic landmarks of this coastal gem. Immerse yourself in the allure of Alexandria's past and present. Book now for an unforgettable adventure by the sea!
Overview:
Our Overnight Trip to Alexandria from Cairo offers a unique opportunity to explore the coastal city's historical sites, vibrant culture, and picturesque seaside. Alexandria, founded by Alexander the Great, is known for its rich history and stunning Mediterranean vistas.
Highlights :
Qaitbay Citadel: Visit the 15th-century fortress that overlooks the Mediterranean Sea.
Alexandria Library: Explore the modern incarnation of the ancient Library of Alexandria.
Catacombs of Kom El Shoqafa: Descend into these historical underground tombs.
Montaza Palace: Stroll through the royal gardens and witness the grandeur of the palace.
Alexandria Corniche: Enjoy a relaxing walk along the beautiful Mediterranean waterfront.
Expert Guides: Gain insights into Alexandria's history, culture, and significance.
Advantages:
Time Efficiency: Maximize your visit with a well-organized itinerary covering essential attractions.
Effortless Booking: Secure your trip with ease and receive instant confirmation.
Expert Guidance: Our local guides provide a wealth of knowledge about Alexandria.
Overnight Stay: Enjoy a leisurely pace with an overnight hotel stay.
All-Inclusive: Flights, accommodations, entrance fees, and refreshments are included.
Itinerary:
Morning flight from Cairo to Alexandria.
Visit Qaitbay Citadel and the Alexandria Library.
Explore the Catacombs of Kom El Shoqafa.
Lunch at a local restaurant.
Visit Montaza Palace and its gardens.
Stroll along the Alexandria Corniche.
Check into your hotel in Alexandria for an overnight stay.
Second day: Optional activities or additional tours.
Evening flight back to Cairo.
Trip Inclusions:
Professional, English-speaking guide.
Round-trip flights between Cairo and Alexandria.
Hotel accommodation in Alexandria (4-star) with breakfast.
Entrance fees to the mentioned attractions.
Refreshments (bottled water and snacks).
Air-conditioned transportation in Alexandria.
Trip Exclusions:
Gratuities (optional).
Personal expenses.
Meals (except breakfast at the hotel).
Pricing Information:
| | Single | 2- 3 Persons | 4- 6 Persons | 7- 10 Persons |
| --- | --- | --- | --- | --- |
| Prices | 375 $ | 330 $ | 325 $ | 320 $ |
Tips and Advice for Travelers:
Dress comfortably for a mix of cultural and outdoor activities, and wear suitable walking shoes.
Consider booking additional activities for the second day in Alexandria.
Carry a refillable water bottle to stay hydrated during your tours.
Respect local customs and regulations when visiting historical sites.
FAQs:
Can I customize the trip to include specific attractions in Alexandria? Yes, the trip can be tailored to emphasize specific sites or activities based on your interests.
Are meals included in the trip price? Breakfast at the hotel in Alexandria is included, but other meals are not. You can explore local dining options in Alexandria.
Is this trip suitable for children? Yes, this trip is family-friendly, and we offer child pricing for kids aged 6-12.
Should I tip the guide? Tipping is optional but appreciated. If you've had an informative and enjoyable experience, consider showing your gratitude.
Traveler's Guide: Read This Before You Embark on Your Trip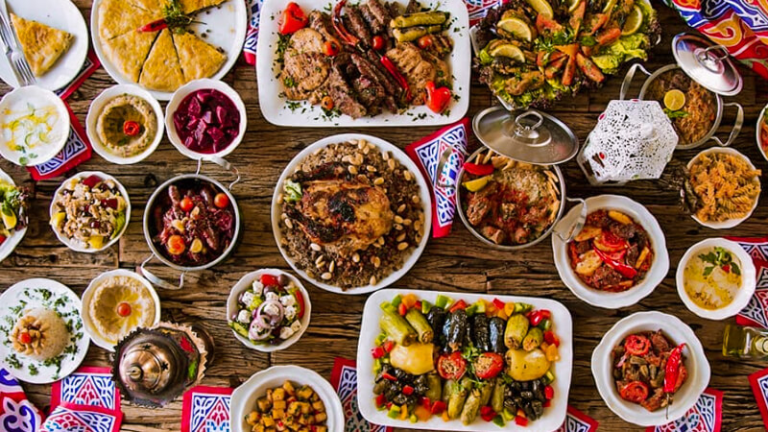 The Top 25 Types of Egyptian Food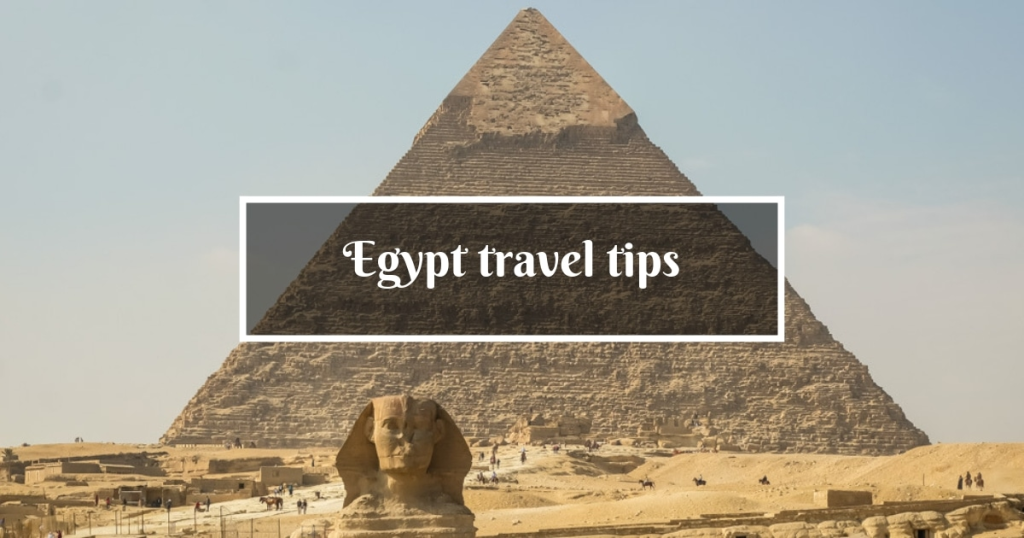 Egypt Travel Tips 2023/2024/2025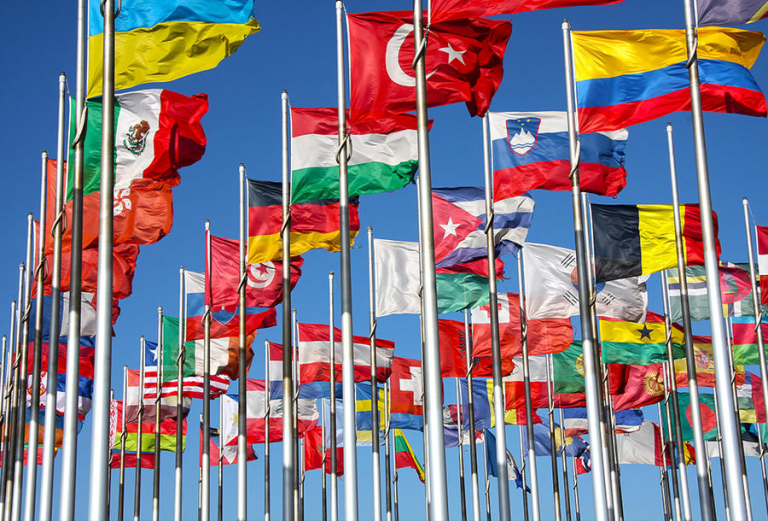 List of Foreign Embassies and Consulates in Egypt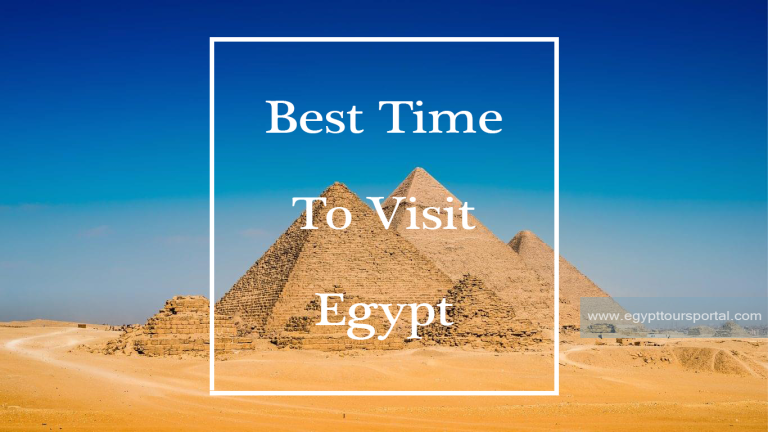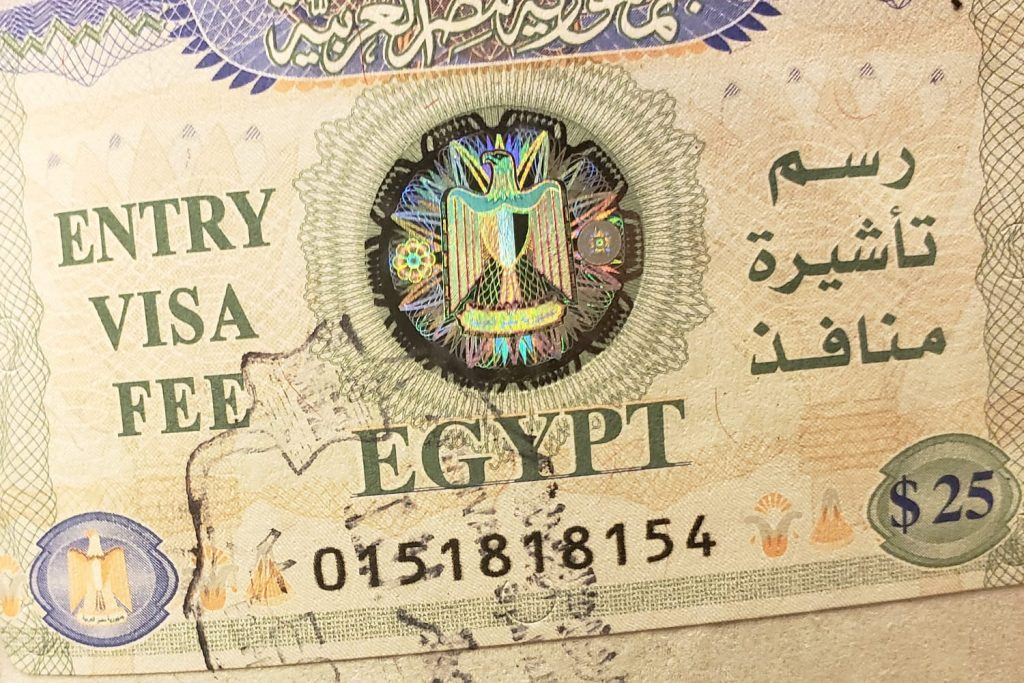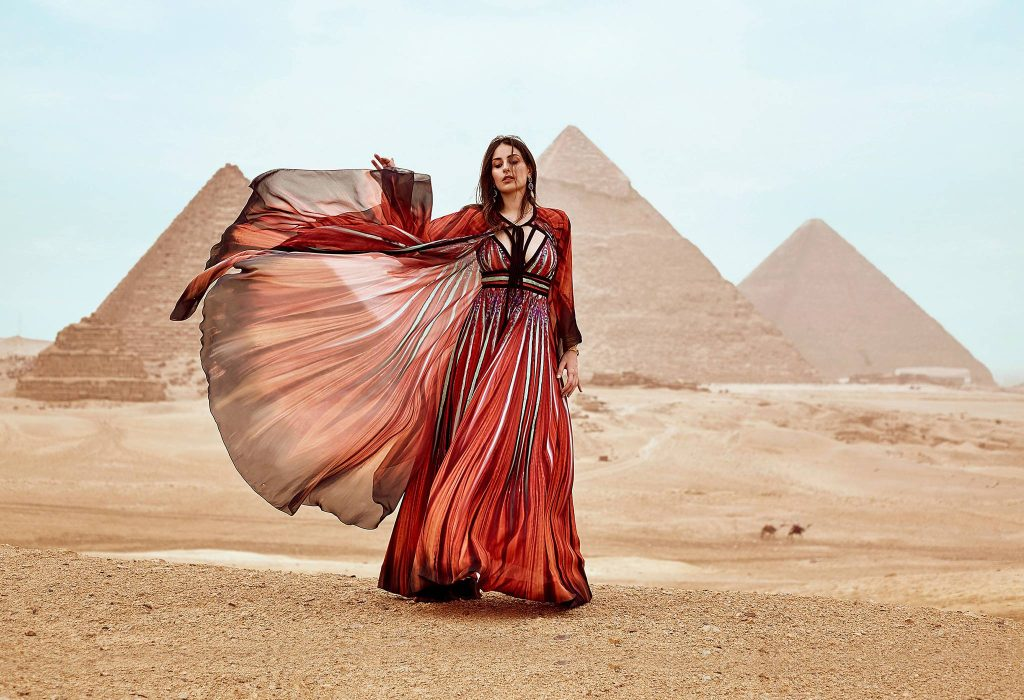 Everything About the Weather in Egypt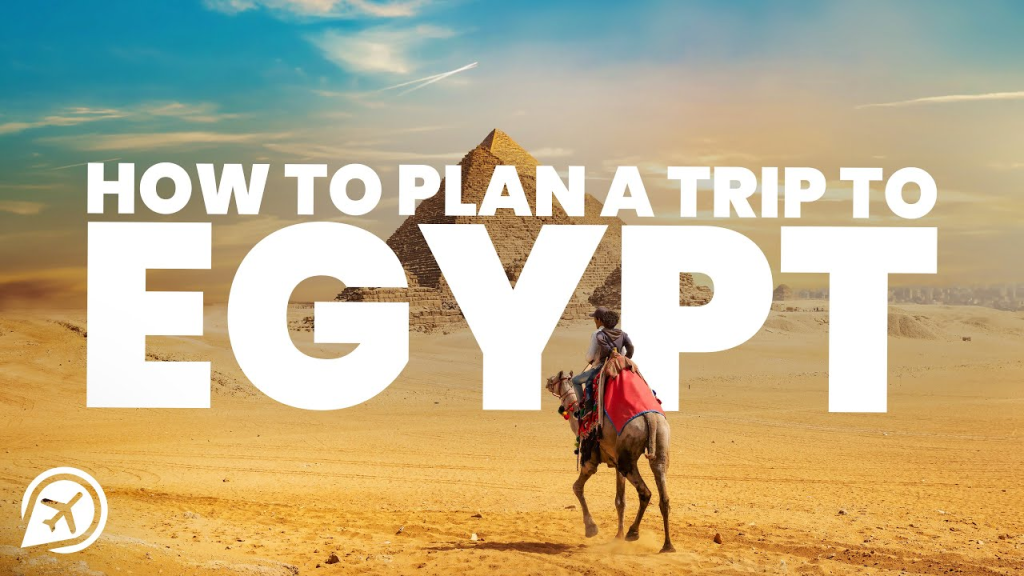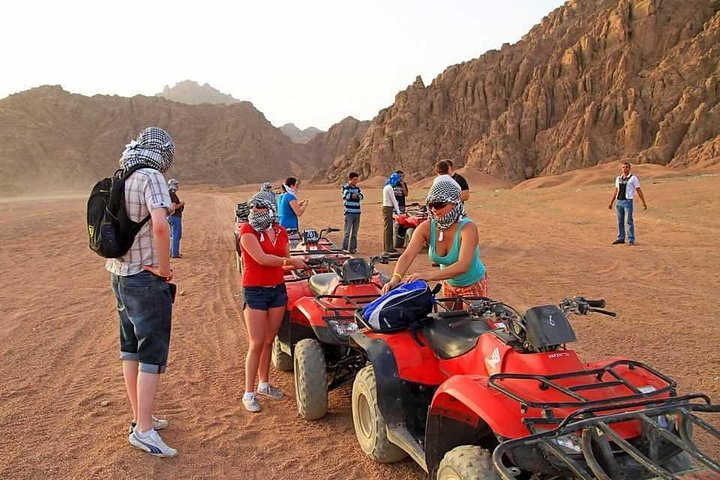 Egypt Tours Tips
Footwear Comfort: Ensure you wear comfortable shoes, as you'll be doing a lot of walking and exploring.
Local SIM Card: Consider purchasing a local SIM card for convenient and affordable access to mobile data and calls.
Currency: Carry some Egyptian pounds as the local currency, which will be widely accepted in most places.
Basic Arabic Phrases: Learning a few Arabic phrases like "Shokran" (Thank you) and "Mn Fadlak" (Please) can go a long way in communication and showing respect to the local culture.
Culinary Adventures: Don't miss out on trying traditional Egyptian dishes like Ful and Ta'meya, which are both delicious and a cultural experience.
Stay Hydrated: It's important to stay hydrated, especially during the scorching summer months. Carry a water bottle with you.
Weekend Days: Note that the weekend in Egypt is on Friday and Saturday, so plan your activities and visits accordingly.
Metro Travel: The Cairo Metro is one of the quickest and most cost-effective ways to get around the city, so consider using it for transportation.
Tour Guide: Having a knowledgeable tour guide can enhance your experience in Egypt, as they can provide insights into the history and culture of the places you visit.
Pyramids of Giza and the Sphinx: Explore the iconic Pyramids of Giza, including the Great Pyramid, and visit the enigmatic Sphinx nearby.
Khan El Khalili Bazaar: Shop for souvenirs and immerse yourself in the vibrant atmosphere of the Khan El Khalili Bazaar in Old Cairo.
Islamic & Coptic Attractions: Experience the rich history and spirituality of Old Cairo by visiting its Islamic and Coptic attractions, including mosques and churches.
Luxor's Majestic Temples & Tombs: Witness the grandeur of Luxor by exploring its magnificent temples like Karnak and Luxor Temple, as well as the Valley of the Kings and Queens.
Egyptian Museum: Rediscover Egypt's fascinating history at the Egyptian Museum in Cairo, home to countless ancient artifacts, including Tutankhamun's treasures.
Philae and Abu Simbel Temples: Visit the stunning temples of Philae in Aswan and the colossal Abu Simbel temples, known for their incredible architecture and history.
Nile Cruise: Take a picturesque Nile Cruise from Luxor to Aswan, or the reverse journey, to witness the beauty of the Nile River and explore historical sites along the way.
Egyptian Oases: Discover the natural allure of Egyptian oases like Siwa and Bahariya, where you can experience a tranquil desert landscape and unique culture.