Egypt Luxury Tours

When dreaming of luxury tour in Egypt then we are here to serve you, show you best of luxury Egypt tours, We have variety of luxury hotels, Nile cruises that will make you spend the best luxurious holiday you may imagine
We offer the top luxury tours in Egypt, professional tour guides to guide you between the treasures and monuments of Egypt, From the moment you arrive to Egypt to the moment you depart you will be in safe hand with Egypt luxury tours, we choose our guides carefully so they know how to make you enjoy your holiday to the maximum.
Great News
 *** Special offer for this month only ***
If you book a Tour package within this month – you may choose 2 complimentary activities from the four listed.
1: Camel ride by the Pyramids
2: Lunch in a typical Egyptian restaurant
3: Felucca ride on the Nile (Cairo or Luxor – your choice)
4: Cairo by night – trip to Khan el Khalili and photo stop by the Nile at night
Egyptlastminute 'V' other companies – What's the Difference?
We have been awarded the Certificate of Excellence and voted the Number One Tour Package operator by Trip Advisor due to 5 star reviews and comments by thousands of our tourists.
We provide a professional Tour Package representative who will care for you from the minute you arrive till the minute you leave.
We only use Qualified Egyptologists who are chosen due to the high level of English, knowledge, experience and the passing of specific exams. Our guides are energetic, extremely polite and friendly and are a far higher standard that most companies 'guides'. For more reasons click here
Why Egypt Luxury Tours With Us
• We choose the luxury hotel , deluxe rooms, deluxe Nile cruises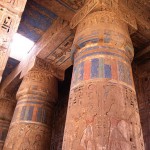 • Private tour which means private tour guides, driver and private deluxe car
• 24hours customer services at your service
• You will never queue when you are with our luxury tours you will live your holidays in complete luxury
Egypt luxury Tours and holidays
Our luxury tours are designed for those who want to spend deluxe tour in Egypt tour of life time, perfect not less than perfect hotels and tours.
We understand that many traveler wish to travel in luxury, spend the best time in the best hotels, the excellent places all over the world, we are here to serve them, make their holidays the best.
We offer these elite travelers with elite service in Egypt but this time it will be different as they will spend their holiday not just in luxury hotel or car but luxury temples, monuments the most luxurious monuments in the whole world.
We will recommend for you our Egypt luxury tour which include visits in Cairo , deluxe Nile cruise , Luxor and Aswan, you will start your luxury tour with Cairo with visit to the pyramids and the museum then overnight in luxury Mena house hotel in Cairo, then you will have to fly to Luxor to get in your luxury Nile cruise or Dahabeya or the golden ships by the way these cruises were built by the kings in Egypt, was just for the princess so it's real luxury tour.
We recommend that you stay in luxury Dahabeya as its smaller so its accommodates maximum 20 clients so it offer more personalized service and experience unlike the Nile cruises with 200 clients so you can't enjoy what you suppose to enjoy.
Dahabeya rooms are equipped with the most luxurious tools you will need to enjoy yoru holidays in comfort.
When you are in Luxor and Aswan you will visit many amazing historical sites with the company of our professional tour guides, it will be the trip of your life time.
this tour package is made for travelers to enjoy the best of Egypt with us , so please relax and just enjoy and let us organize everything on your behalf
As for transportation and our cars we use just last model 2012 comfortable minivans or limousine upon your request.
Egypt luxury holiday itinerary:

Lets discuss now your itinerary in more details
Tour Itinerary
Day 01: Our guide will wait you with sign of Egypt last minute in Cairo airport , he will help and asset you then transfer to your luxury hotel in Cairo, it will be Mena house or Fairmont.
Day 02: in the second day you will start with nice breakfast at your hotel then you will find our guide waiting in the reception at 9 am you can edit this appointment with him then start your nice day tour to visit the great pyramids, sphinx and the Egyptian museum
Of course you will have chance to visit the luxury statues and monuments of tut anch amun.
Day 3:Third day you will fly to the amazing city of Luxor our guide will be waiting you there transfer you w\to the luxury Nile cruise or Dahabeya depend on your choice res sometimes then start visit the great temples of Luxor and Karnack.
Day 4:Fourth day our guide will take you to the temples of Hatshapsute then to visit the luxury valley of kings.
Day 5:Day five you will visit Edfu and Kom Ombu temples, we are sure you will enjoy this luxury visit.
Day 6:The pretty city of Aswan yeah you will visit today the luxury city of Aswan
And see the natural rocks and how amazing it is you will see also the unfinished obelisk and high dam.
Day 7we will fly back to Cairo, its free day to relax in your luxury Mena house hotel , enjoy its facilities and spa.
Day 8: after breakfast our guide will accompany you today to old Cairo to see old sites , churches , synagogue and other sites
Day 9:Enjoy a free day at or travel by coach to see Alexandria and its famous luxury palaces which built by the family of Mohamed Aly.
Day 10: last day of your luxury holiday Egypt
We wish you have enjoyed your life time holiday as we promised
You will enjoy 5 star deluxe accommodation everywhere with us also 5 star staff and travel arrangements, you will visit sites that need special permissions that we can get
Custom your Egypt luxury holiday and tours
Yes you can custom your Egypt tour with us just let us know if you have special dream in your mind ,, what places you wish to visit, which hotel you dream to enjoy, we can make this dream come true yeah you can make your dream come true in Egypt we are here to make your luxury holiday come true.
For more luxury tour click here