Egypt Vacations
Egypt Vacations – the best place to start looking for your vacation to Egypt. We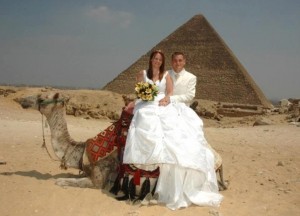 specialize in making your vacation to Egypt stress free, well organized and with memories you will want to keep. So whether it is your Thanksgiving vacation, Christmas Vacation or any other reason you are taking a vacation, we are here to offer well planned opportunities to explore the Egypt of your dreams.
---
---
---
---
---
---
---
---
---
---
---
---
---
---
---
---
---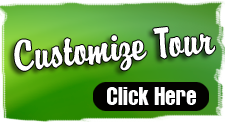 Egypt Vacations are here to serve you, so whether you wish for 'off-the-peg' vacations or something more bespoke, we have departments that specialize in every kind of vacation you could wish to experience in Egypt. Delving into Ancient Egypt, snorkeling amongst the corals, sunbathing and clubbing vacations where you can really let your hair down are to mention but a few. Egypt Vacations also arrange adventurous vacations which include diving or quad biking, exploring the desert, cruises, safari trips, trekking and many more.
Whether the budget for your vacation is luxury or otherwise, lasting from a day trip to a 21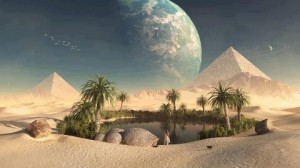 day lifetime adventure vacation, you can be assured of the same service and commitment to providing you the best vacation you can find – backed by our price guarantee. Egypt Vacations employs all local English speaking and multi-lingual staff, ensuring you get 24 hours a day, 7 days a week telephone contact Our staff provide excellent customer service as do our multi-lingual enthusiastic guides, all of whom benefit from Professional Development: ensuring they know how to give the right kind of service and support to all kinds of people. We recognize that most people may want something different from their vacation to Egypt than another traveler and we aim to give you what you want, and more. Everyone is catered for.
We also have tours especially for people with physical disabilities who love adventure – age, ability and price is no barrier to the vacation of your dreams when you book with Egypt Vacations. Sharm El Sheik and Hurghada offer sunbathing and nightclubs as well as opportunities for snorkeling, diving with qualified trainers, shipwreck explorations, and religious or mountain climbing experiences, for those who wish for their vacation to be more than just sun and sea. All kinds of trips into the desert are easily arranged as are dinners with the Bedouin people, who love visitors to share their heritage and a meal with them.
A vacation to Egypt can take many forms for both the new and the more seasoned traveler. Egypt Vacations has offices, Egyptologists, guides and a plethora of connections in Alexandria, Cairo, Luxor, Aswan, Sharm El Sheik or Hurghada so we can offer something different for everyone. It may be that your vacation already consists of a cruise and that you will dock at one of the many ports: Alexandria, Said, Safaga, Aqaba or Ain El Sokhna. If this is the case, then we can arrange a 'bolt-on' trip for the day and take you on another adventure, ensuring you arrive back early to comfortably continue your cruise.
Egypt Vacations recommends a cruise if you have never seen Ancient Egypt. It is great for those who really want to enjoy a relaxing holiday but see as much of Egypt as possible. The cruises are all-inclusive so you get the best of everything at one all-inclusive price. Our wide range of top quality cruise boats consist of luxury, modern and classic style boats which take you on a range of trips through Ancient Egypt whilst relaxing as the cruise boat travels up or down the Nile.
Waste no more time searching and let us do the work for you. Begin your reservation for your vacation today, For more information visit our vacation packages page http://egyptlastminute.com/holidays/