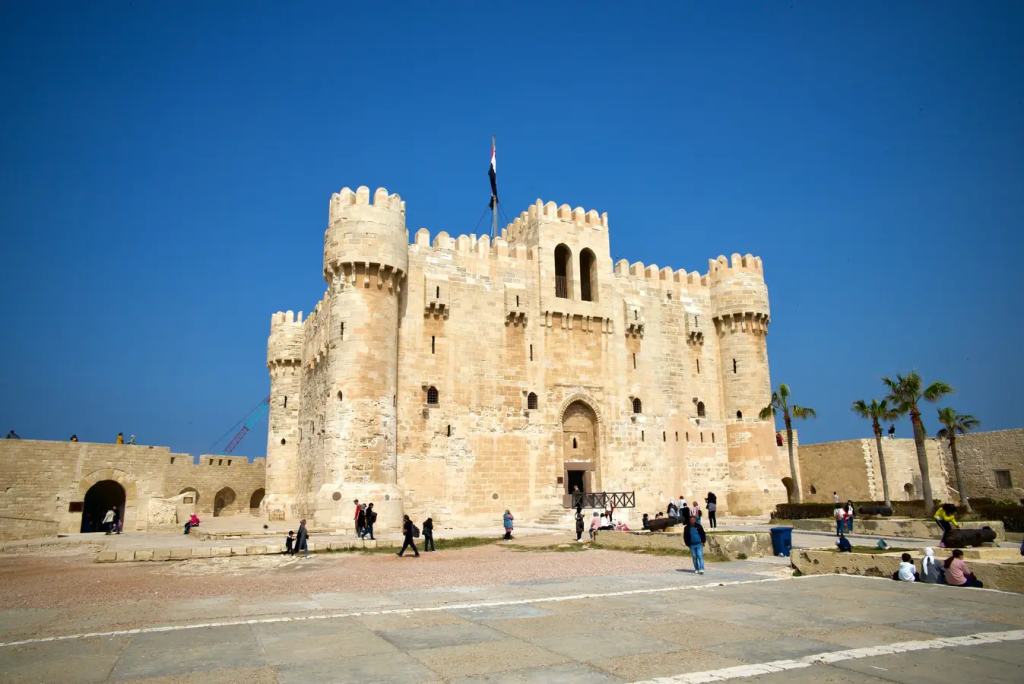 Wide Variety of Alexandria Tours
Egypt's capital, Cairo, is a bustling metropolis brimming with history and culture. But if you're looking to venture beyond the city's borders and explore more of the country's treasures, a day trip to Alexandria is a perfect choice. Known as "The Pearl of the Mediterranean," Alexandria is a coastal city that boasts a rich tapestry of history, stunning architecture, and cultural gems. Join us as we embark on a virtual journey to explore the 10 best day trips from Cairo to Alexandria.
These day trips promise a blend of ancient wonders, scenic beauty, and the charm of a Mediterranean coastal city. Imagine strolling along the Corniche, with the sea breeze in your hair, and visiting the majestic Qaitbay Citadel, which offers panoramic views of the Mediterranean. Picture yourself exploring the Bibliotheca Alexandrina, a modern architectural marvel that pays homage to the ancient Library of Alexandria.
The 10 Best Alexandria Day Trips From Cairo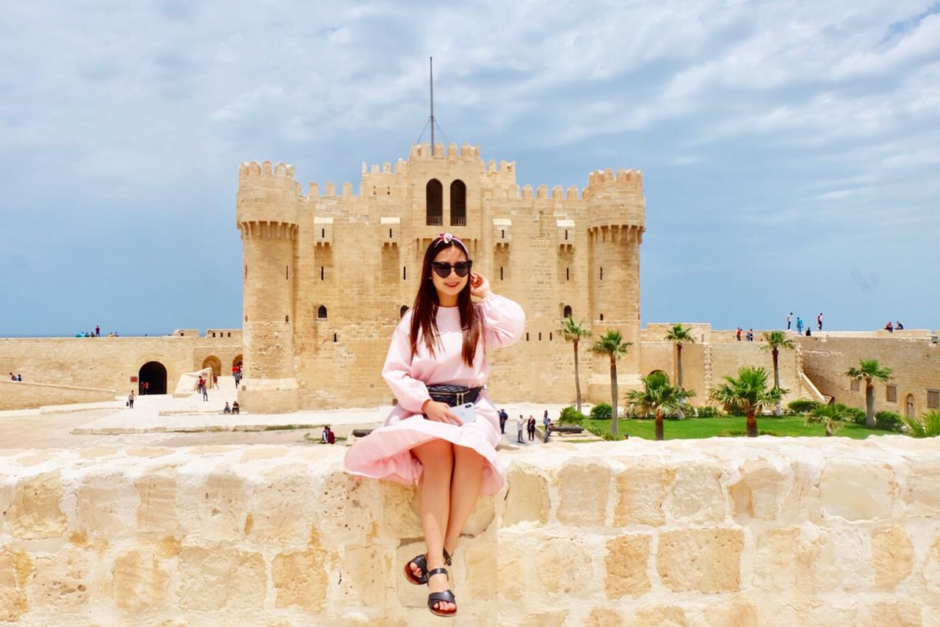 Embark on a full-day adventure in Alexandria, a city steeped in history and renowned for its captivating blend of ancient and modern attractions. Our expert tour guide will pick you up from your hotel and accompany you throughout the day, ensuring a personalized and informative experience. From the legendary Library of Alexandria to the picturesque Cornish, you'll explore the city's iconic landmarks and hidden gems View Tour Details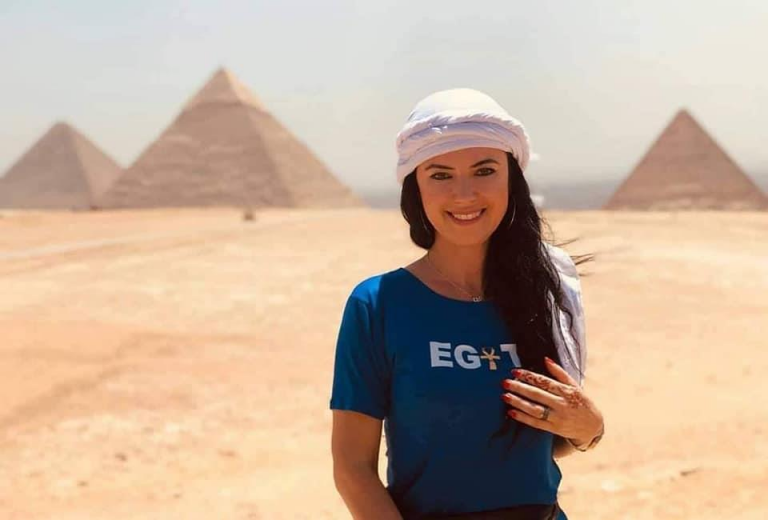 Our Cairo Excursion from Alexandria is a carefully crafted tour designed to provide you with a comprehensive experience of Egypt's capital city. From the awe-inspiring Giza Pyramids to the ancient artifacts housed in the Egyptian Museum, this tour encompasses the highlights of Cairo's rich heritage. With comfortable transportation, expert guides, and customizable options, we ensure a hassle-free and personalized journey View Tour Details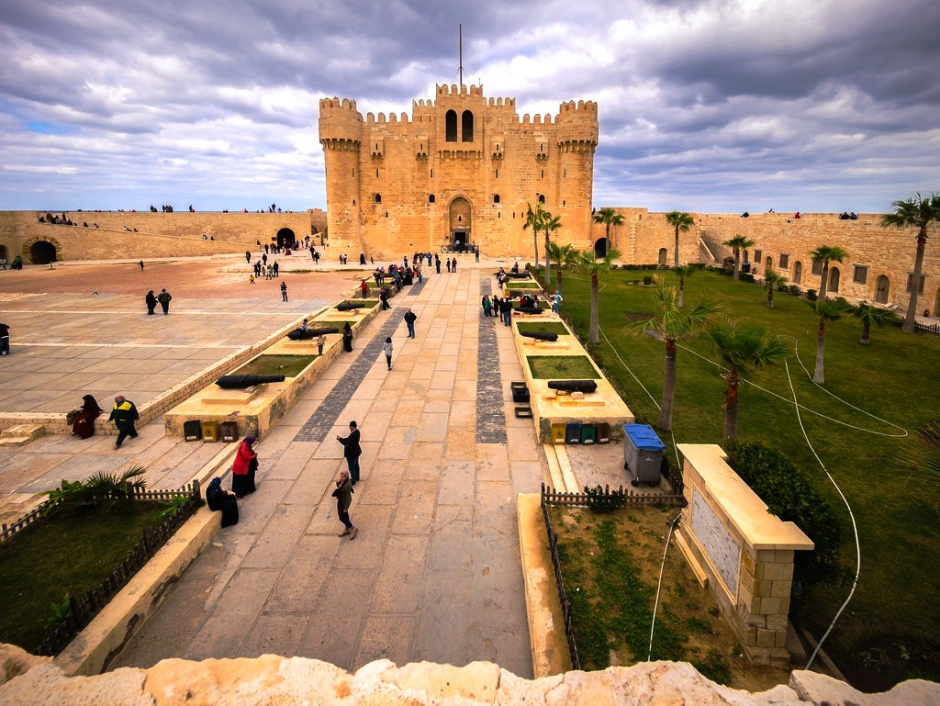 Alexandria Day Tour From Cairo
Explore the enchanting city of Alexandria on our captivating day tour from Cairo. Immerse yourself in the rich history, cultural heritage, and breathtaking coastal beauty of Alexandria, known as the Jewel of the Mediterranean. From ancient wonders like the Catacombs of Kom El Shoqafa to the majestic Bibliotheca Alexandrina, this tour offers a glimpse into Egypt's fascinating past and vibrant present View Tour Details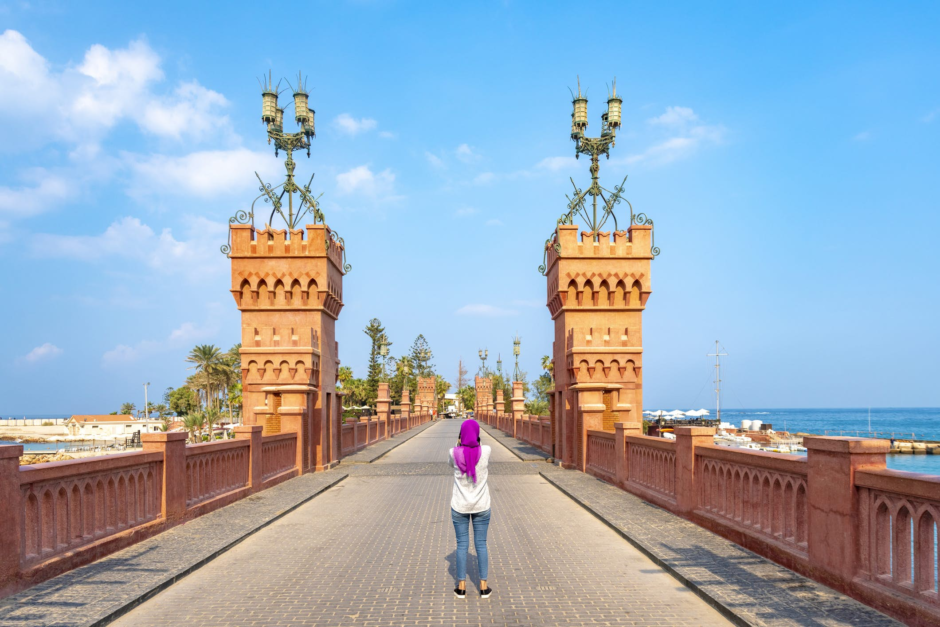 Embark on a condensed yet immersive exploration of Alexandria with our Half Day Tour. Witness the city's iconic landmarks, delve into its fascinating history, and experience the vibrant atmosphere that blends tradition with modernity. With convenient pickup, expert guides, and a carefully curated itinerary, this tour provides a perfect snapshot of Alexandria's unique charm View Tour Details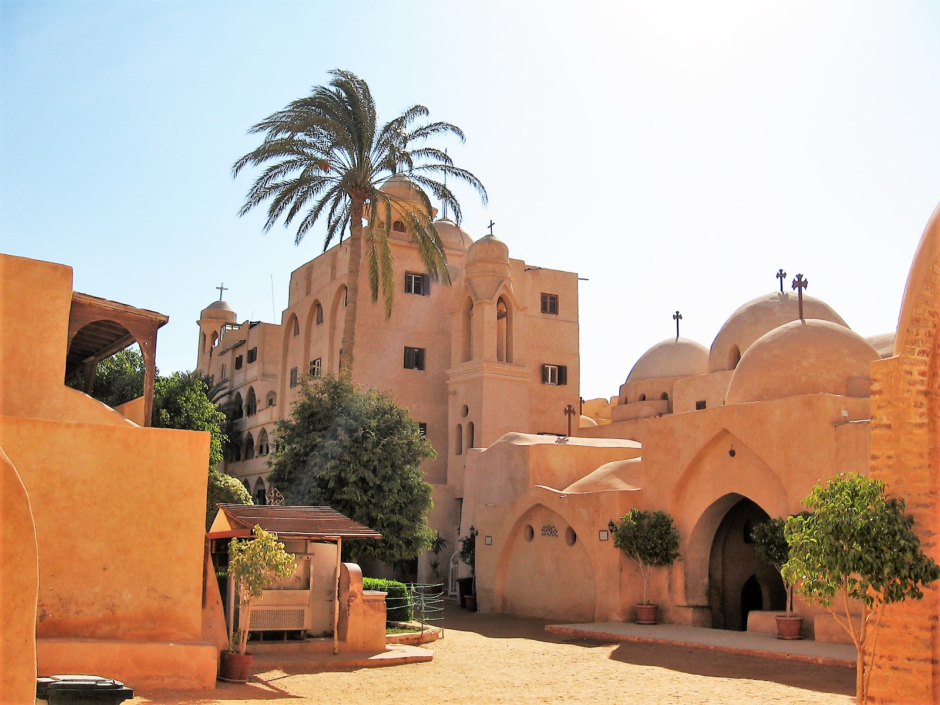 Day Trip Tour Wadi El-Natrun From Alexandria
Join us on a captivating day trip to Wadi El-Natrun, known as the Valley of Natron, located just a short distance from Alexandria. This tour will take you to the heart of Egypt's Christian heritage, where you'll visit the renowned monastic complexes that have been home to monks for centuries. Discover the spiritual significance, architectural beauty, and rich history of these ancient monasteries View Tour Details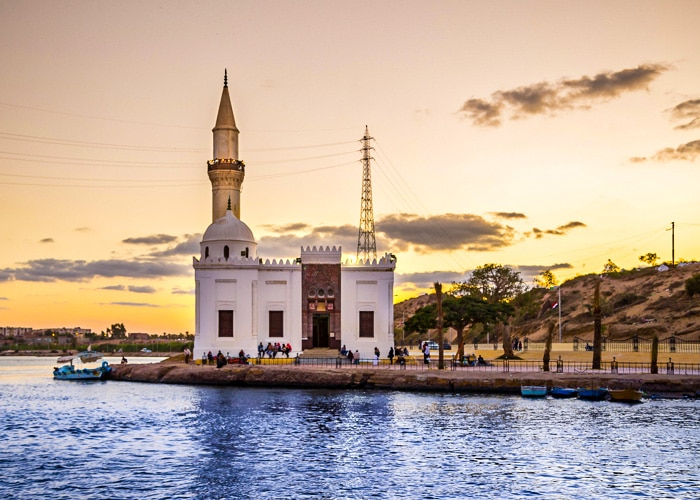 Trip To Rosetta From Alexandria
Join us on a captivating journey to Rosetta, a hidden gem nestled on the banks of the Nile Delta. This day trip from Alexandria offers a unique opportunity to explore the town's historical sites, engage with local traditions, and soak in the natural beauty of the surrounding landscapes. Our expert guide will accompany you throughout the tour, providing insightful commentary and ensuring a seamless travel experience View Tour Details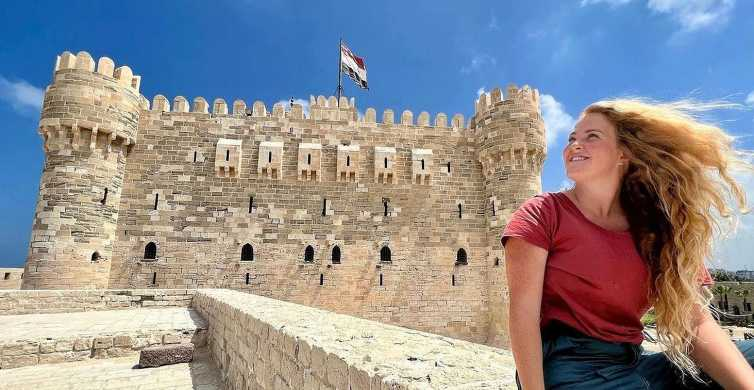 From Cairo: Full-Day Historical Alexandria Tour
Embark on an unforgettable journey from Cairo to Alexandria, a city steeped in history and legends. Our Full-Day Historical Alexandria Tour is designed to provide a comprehensive exploration of this ancient metropolis, offering a perfect blend of iconic sights, fascinating museums, and local experiences. Led by expert guides, this tour guarantees an insightful and enriching experience for history enthusiasts, culture aficionados, and curious travelers alike View Tour Details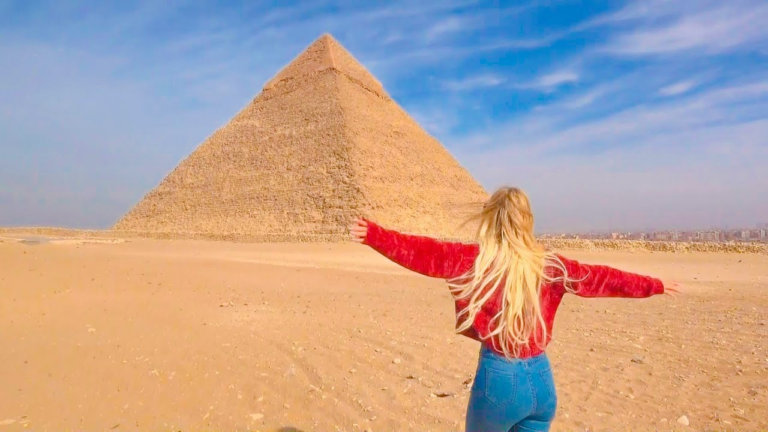 From Alexandra: Cairo, Giza Pyramids & Egyptian Museum Tour
Discover the wonders of Cairo, Giza, and the Egyptian Museum on our full-day tour from Alexandria. This carefully crafted itinerary combines the awe-inspiring Giza Pyramids, the enigmatic Sphinx, and the world-renowned Egyptian Museum for an immersive experience in Egyptian history and culture. Led by expert guides, this tour promises a journey through time, showcasing the iconic landmarks that have fascinated travelers for centuries View Tour Details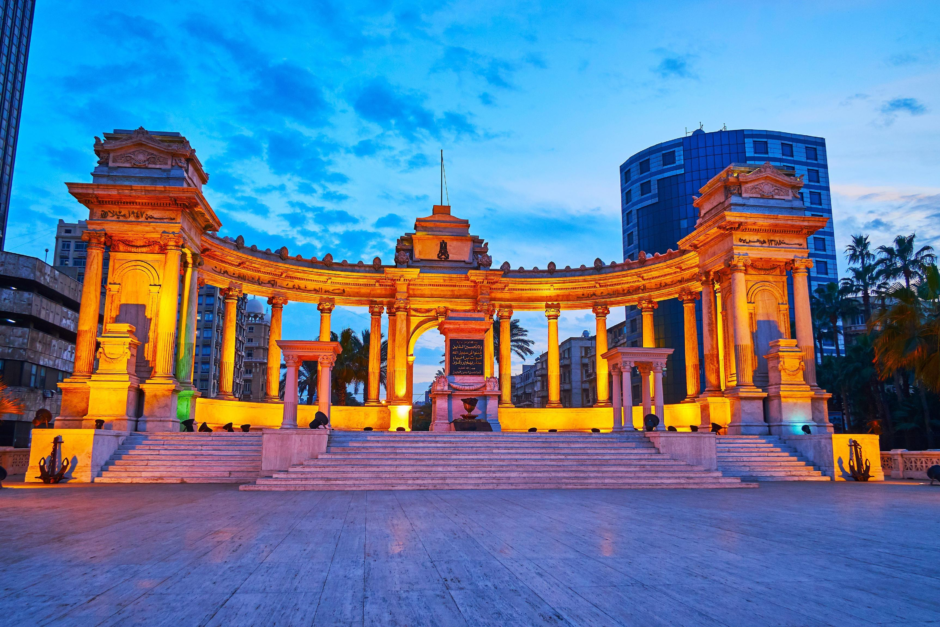 Alexandria: Greek History Guided City Tour
Uncover the fascinating Greek history of Alexandria on our guided city tour. As the center of Hellenistic civilization, Alexandria boasts a wealth of ancient Greek landmarks and cultural treasures. Visit the impressive Kom El-Dikka archaeological site, the renowned Pompey's Pillar, and the stunning Roman Amphitheatre. Learn about the city's connections to Alexander the Great, Cleopatra, and the Ptolemaic dynasty View Tour Details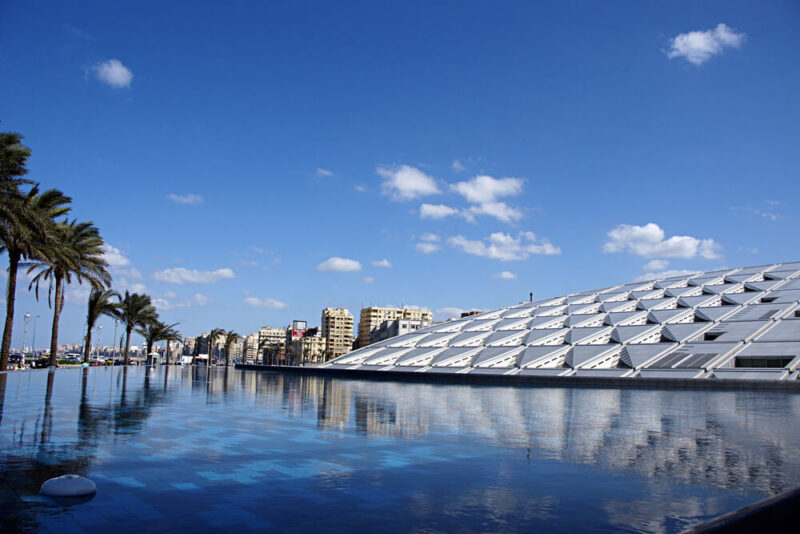 Alexandria: Guided Historical Sights live Tour guide
Experience the captivating history of Alexandria with our Guided Historical Sights Live Tour Guide. Led by expert local guides, this immersive tour takes you through the city's historical landmarks, including the legendary Library of Alexandria, the impressive Citadel of Qaitbay, and the fascinating Catacombs of Kom El Shoqafa. With the convenience of live tour commentary and the option to customize your pickup time, this tour promises an informative and personalized experience View Tour Details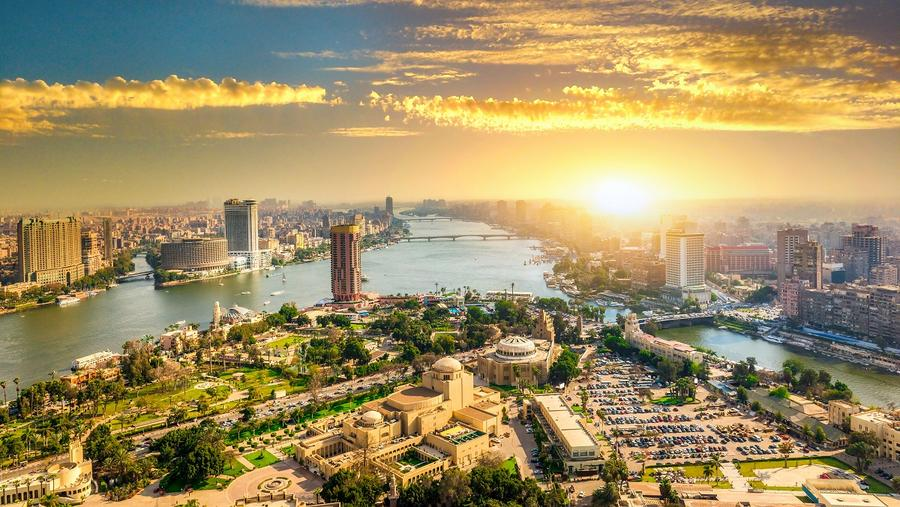 From Alexandria: Overnight Tour to Cairo & Pyramids of Giza
Our overnight tour takes you on a captivating adventure, exploring the ancient treasures of Cairo, including the iconic Great Pyramid and the world-renowned Egyptian Museum. With the convenience of an overnight stay, expert guides, and the option for customizations, this tour offers an immersive and hassle-free experience View Tour Details
Traveler's Guide: Read This Before You Embark on Your Trip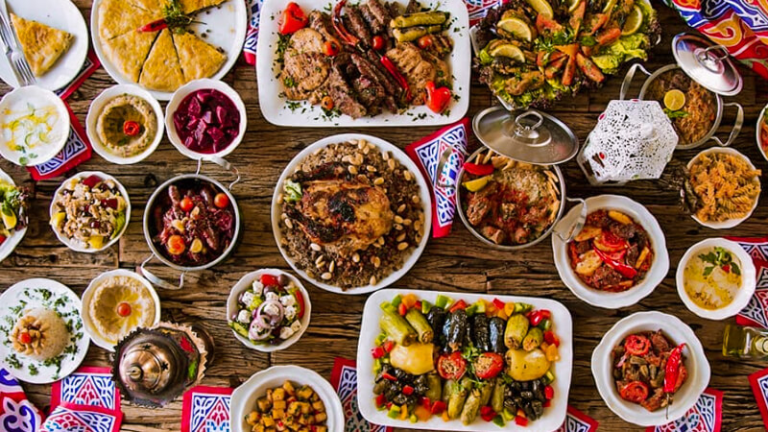 The Top 25 Types of Egyptian Food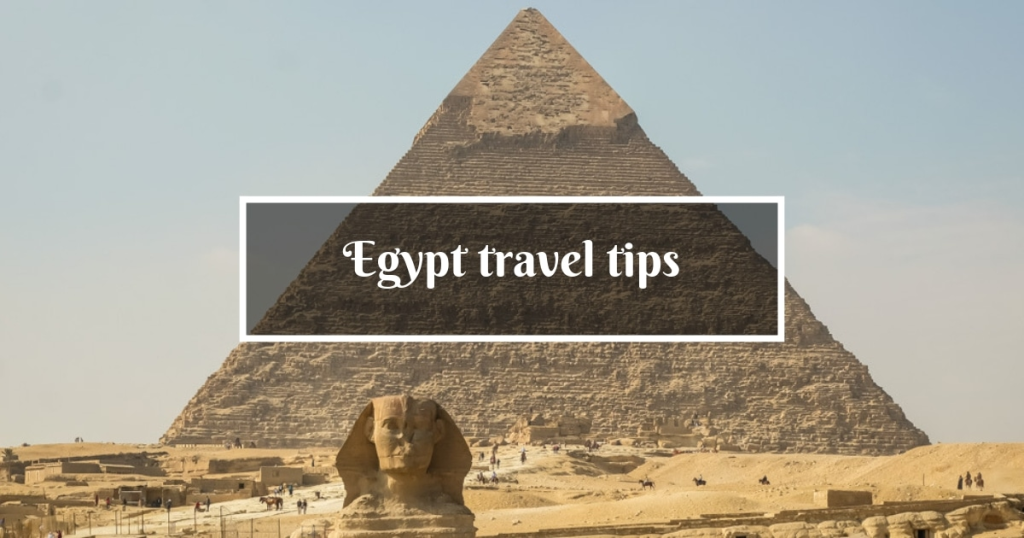 Egypt Travel Tips 2023/2024/2025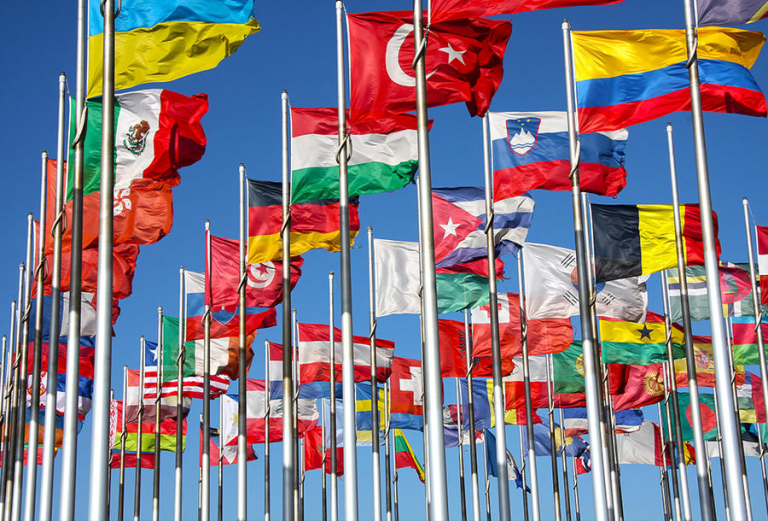 List of Foreign Embassies and Consulates in Egypt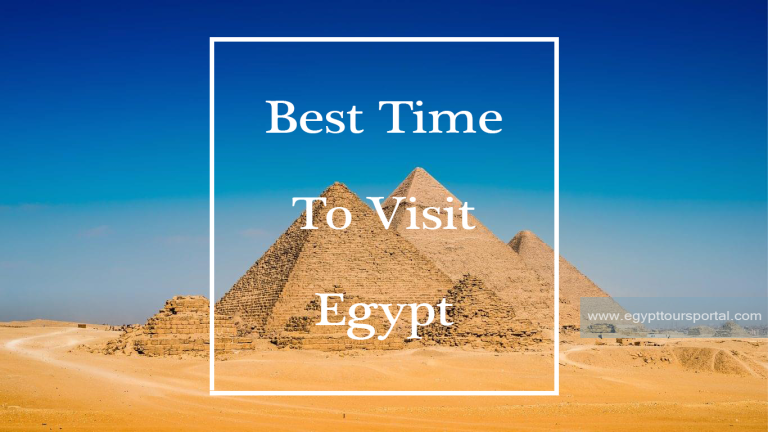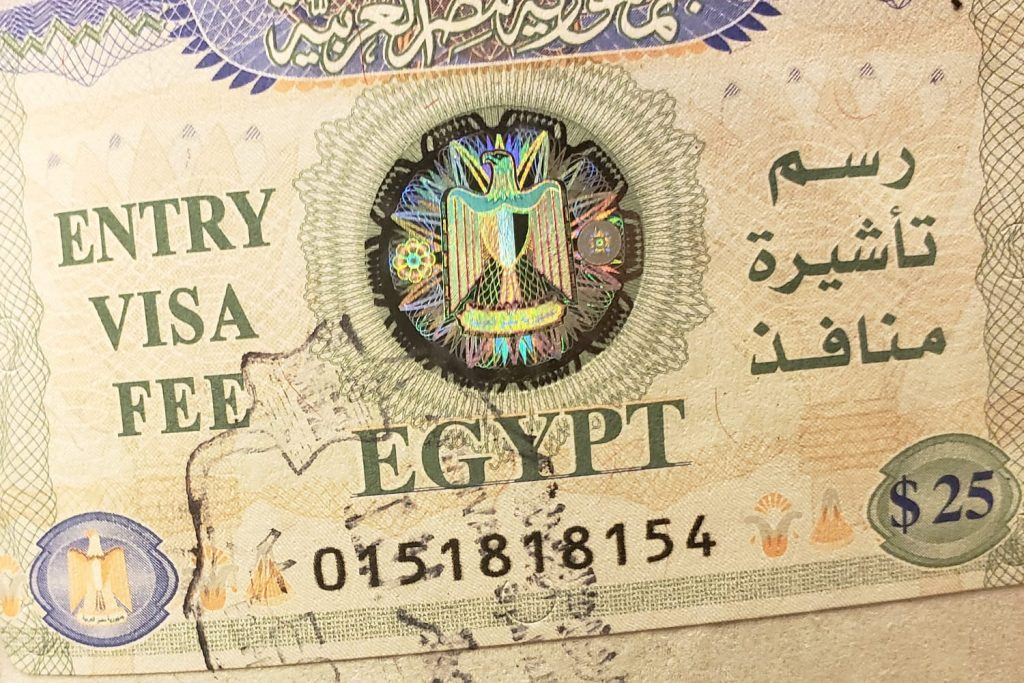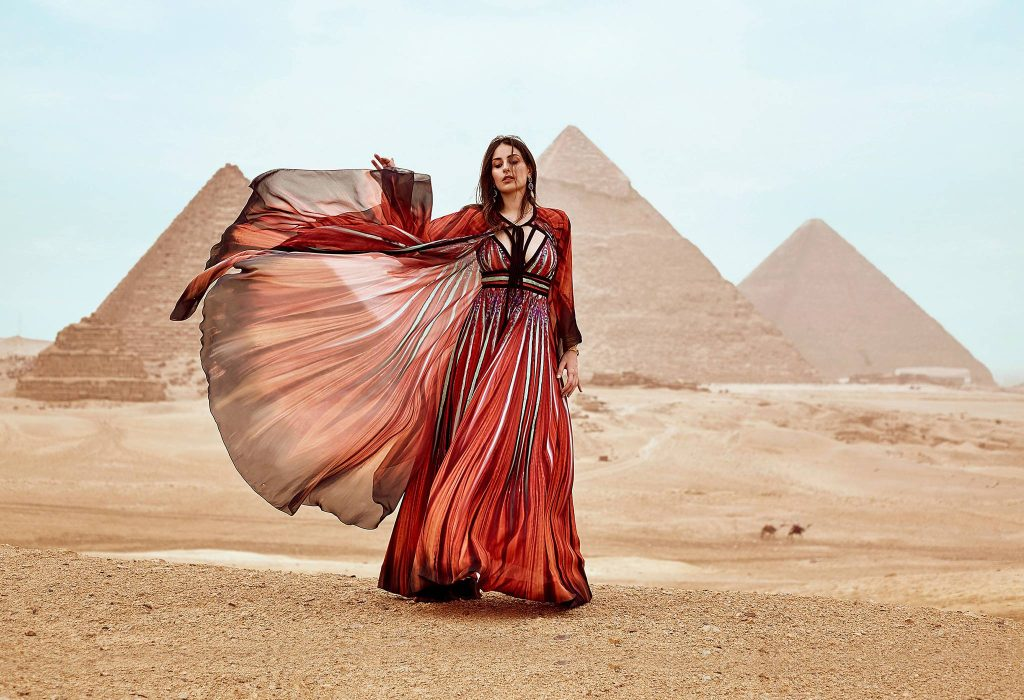 Everything About the Weather in Egypt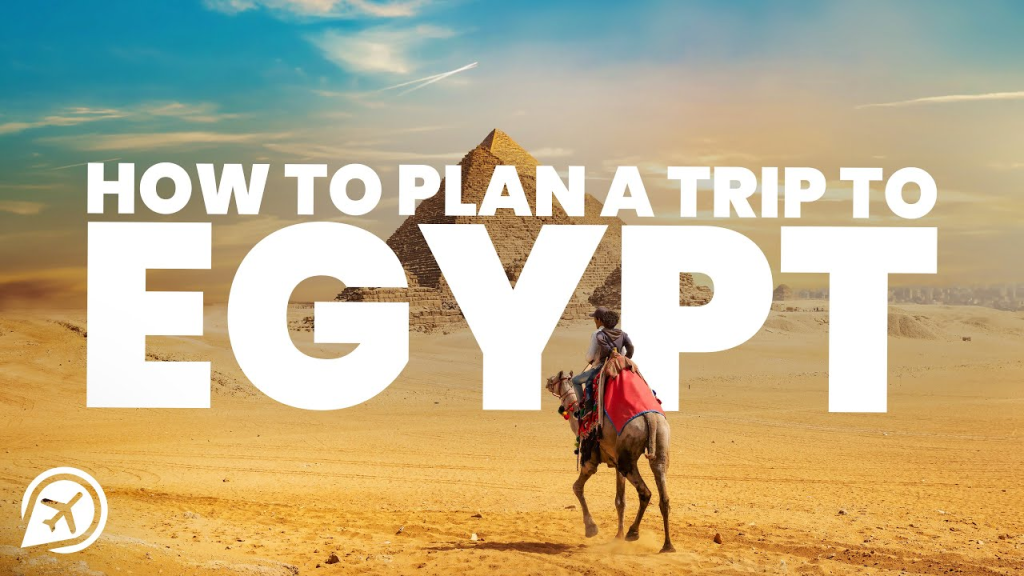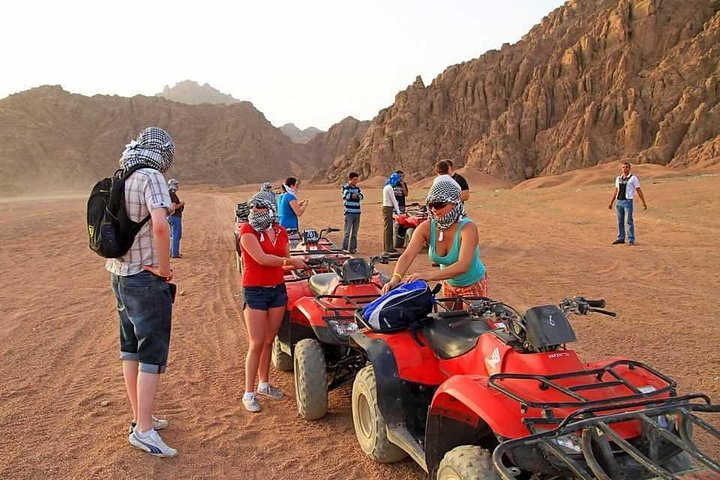 Egypt Tours Tips
Footwear Comfort: Ensure you wear comfortable shoes, as you'll be doing a lot of walking and exploring.
Local SIM Card: Consider purchasing a local SIM card for convenient and affordable access to mobile data and calls.
Currency: Carry some Egyptian pounds as the local currency, which will be widely accepted in most places.
Basic Arabic Phrases: Learning a few Arabic phrases like "Shokran" (Thank you) and "Mn Fadlak" (Please) can go a long way in communication and showing respect to the local culture.
Culinary Adventures: Don't miss out on trying traditional Egyptian dishes like Ful and Ta'meya, which are both delicious and a cultural experience.
Stay Hydrated: It's important to stay hydrated, especially during the scorching summer months. Carry a water bottle with you.
Weekend Days: Note that the weekend in Egypt is on Friday and Saturday, so plan your activities and visits accordingly.
Metro Travel: The Cairo Metro is one of the quickest and most cost-effective ways to get around the city, so consider using it for transportation.
Tour Guide: Having a knowledgeable tour guide can enhance your experience in Egypt, as they can provide insights into the history and culture of the places you visit.
Pyramids of Giza and the Sphinx: Explore the iconic Pyramids of Giza, including the Great Pyramid, and visit the enigmatic Sphinx nearby.
Khan El Khalili Bazaar: Shop for souvenirs and immerse yourself in the vibrant atmosphere of the Khan El Khalili Bazaar in Old Cairo.
Islamic & Coptic Attractions: Experience the rich history and spirituality of Old Cairo by visiting its Islamic and Coptic attractions, including mosques and churches.
Luxor's Majestic Temples & Tombs: Witness the grandeur of Luxor by exploring its magnificent temples like Karnak and Luxor Temple, as well as the Valley of the Kings and Queens.
Egyptian Museum: Rediscover Egypt's fascinating history at the Egyptian Museum in Cairo, home to countless ancient artifacts, including Tutankhamun's treasures.
Philae and Abu Simbel Temples: Visit the stunning temples of Philae in Aswan and the colossal Abu Simbel temples, known for their incredible architecture and history.
Nile Cruise: Take a picturesque Nile Cruise from Luxor to Aswan, or the reverse journey, to witness the beauty of the Nile River and explore historical sites along the way.
Egyptian Oases: Discover the natural allure of Egyptian oases like Siwa and Bahariya, where you can experience a tranquil desert landscape and unique culture.
The 10 Best Alexandria Day Trips From Cairo FAQs
What are Alexandria day trips from Cairo? Alexandria day trips from Cairo are excursions that allow you to explore the coastal city of Alexandria, located about 225 kilometers (140 miles) northwest of Cairo. These day trips provide an opportunity to visit its historical and cultural attractions.
What are the popular attractions to visit on Alexandria day trips from Cairo? Some of the popular attractions visited on these day trips include the Qaitbay Citadel, Montaza Palace, Pompey's Pillar, the Catacombs of Kom El Shoqafa, and the Bibliotheca Alexandrina (Library of Alexandria).
How long is a typical Alexandria day trip from Cairo? A typical Alexandria day trip from Cairo is a full-day excursion, lasting approximately 12 to 14 hours, including travel time to and from Cairo.
Is it safe to take an Alexandria day trip from Cairo? Alexandria is generally considered safe for tourists, and day trips are conducted with safety in mind. Travelers should follow the guidance of their tour guides and be aware of their surroundings.
Do Alexandria day trips from Cairo include transportation? Yes, most Alexandria day trips include round-trip transportation from Cairo to Alexandria. Transportation is often provided in air-conditioned vehicles for a comfortable journey.
Are meals included in Alexandria day trips from Cairo? Some Alexandria day trips may include lunch, while others may not. It's important to check the specific tour details to know what is included in terms of meals.
Can I customize an Alexandria day trip to visit specific attractions? Many tour operators offer customizable Alexandria day trips, allowing you to select specific attractions based on your interests. Customization options may vary among providers.
Do I need a visa to visit Alexandria on a day trip from Cairo if I'm a foreign traveler? If you're a foreign traveler, you may need a tourist visa to enter Egypt, even for a day trip to Alexandria. Visa requirements depend on your nationality, so it's essential to check with the Egyptian embassy or consulate in your home country.
Is it necessary to book an Alexandria day trip from Cairo in advance, or can I join one on the day of the trip? While it's possible to find Alexandria day trips on the day of your visit, it's advisable to book in advance, especially during peak tourist seasons, to secure your spot and choose the specific tour that suits your interests.
Is tipping customary on Alexandria day trips from Cairo? Tipping is a common practice in Egypt, and it's polite to tip your tour guide and driver if you are satisfied with their services. Be prepared with small denominations of Egyptian Pounds for tipping.
What should I wear when taking an Alexandria day trip from Cairo? Dress comfortably for the weather, but be mindful of cultural norms. In Egypt, it's respectful to dress modestly when visiting religious sites, covering shoulders and knees. Sunscreen and a hat are also advisable.
Are guided Alexandria day trips available in different languages? Yes, many Alexandria day trips offer guides who can communicate in various languages, including English, French, Spanish, and more. Be sure to check with the tour operator about language options.