Egypt Dahabiya, Egypt Dahabiya Cruises, , Luxury Nile Cruises
Enjoy our Dahabiya Nile Cruises  sailing down the River Nile between Luxor and Aswan,
Egypt Dahabiya Cruise is a luxury version of our Nile cruises smaller more personal.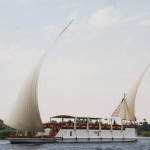 Explore Egypt with our Dahabiya packages that cover major tourist attractions in upper Egypt including ; Temples of Luxor, Karnak and valley of kings.
You will have many options to choose your Dahabiya, we can recommend for you some that our clients used and were happy with.
 Great News
 *** Special offer for this month only ***
If you book a Tour package within this month – you may choose 2 complimentary activities from the four listed.


1: Camel ride by the Pyramids
2: Lunch in a typical Egyptian restaurant
3: Felucca ride on the Nile (Cairo or Luxor – your choice)
4: Cairo by night – trip to Khan el Khalili and photo stop by the Nile at night
Egyptlastminute 'V' other companies – What's the Difference?
We have been awarded the Certificate of Excellence and voted the Number One Tour Package operator by Trip Advisor due to 5 star reviews and comments by thousands of our tourists.
We provide a professional Tour Package representative who will care for you from the minute you arrive till the minute you leave.
We only use Qualified Egyptologists who are chosen due to the high level of English, knowledge, experience and the passing of specific exams. Our guides are energetic, extremely polite and friendly and are a far higher standard that most companies 'guides'. For more reasons click here