9 Days – 8 Nights Egyptian Spiritual Tours
Highlights: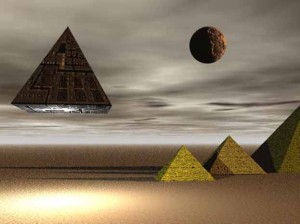 Duration: 09 Days – 08 Nights
Cities Sightseeing: Cairo – Luxor – Aswan
Itinerary:
Day 1: (Cairo)
Arrival Cairo airport, and Egypt last minute representative will meet and assist you, then transfer to the hotel, where located in pyramids area with Pyramids view, you have a free day (optional free tour in Cairo), Overnight in Cairo.
Day 2: (Cairo)
Breakfast, then begin your full day to visit  the Pyramids of Giza, Sphinx. After a peaceful spiritual at the Great Pyramids, then proceed to visit the famous Khan El-Khalili Bazar, free time at leisure for enjoying the oriental atmosphere and drinking Egyptian tea in a local café, then have lunch, and then back to the hotel for overnight in Cairo.
Day 3: (Cairo – Dandara – Luxor)  
At morning after breakfast you will be transferred to the domestic airport for flight to Luxor.
Arrival Luxor, Egypt last minute representative will meet & assisted you, then transfer to the hotel, proceed to visit the Temple of Hathor at Dendera.
The avenue leading to the temple is between two Roman fountains and leads to an immense gate, overnight in Luxor.
Day 4: (Luxor)
Breakfast, then begin your day tour visiting the East Bank: Karnak and Luxor Temple. Then have lunch and overnight in Luxor.
Day 5: (Luxor)  
Start your day tour after breakfast  by crossing The Nile to visit the West Bank including: Valley of the Kings, where dynasties of Pharaohs buried in great Tombs, then we Visit the huge Temple of Queen Hat-Shep-Sut Then proceed to visit the twin Colossi of Memnon the enormous seated statues facing The Nile, having lunch, and return to your hotel for overnight.
Day 6: (Aswan)
Breakfast, transfer to Aswan by A/V,  arrival Aswan and start your day tour to visit the High Dam, Unfinished Obelisk and Philae Temple, have lunch, Overnight in Aswan.
Day 7: (Aswan)
At the morning visit the Bazaar of Aswan, free day at leisure, or (Optional ) In the afternoon, a felucca (sailing boat) Rides on the Nile by sunset as you can spend two hours spiritual on felucca's board under the blue sky, back to the hotel and overnight.
Day 8: (Cairo)
Breakfast, then check out from the Hotel, and then transfer to Aswan Airport for backing Cairo.
Arrive Cairo, and then begin your tour to visit the great Museum of Antiquities, Including the treasures of King Tut Ankh Amon Tomb, and then going to visit Citadel of Saladin and the Alabaster Mosque of Mohamed Ali, finally transfer to overnight at hotel.
Day 9: (Departure)
Breakfast, then Check – Out and Transferring to Cairo international Airport for final departure.