Egypt Nile cruises & Nile cruises in Egypt
Take a cruise down the Nile and dream for a while….
Nile Cruises specialises in creating a package, which includes a cruise down the Nile, which meets your needs and desires, A Nile cruise is one of the ways to get the most from an Egyptian holiday. In one Nile cruise you can enjoy the sunshine but with a breeze, all the best of Ancient Egypt and enjoy an active social life on and off the ship.

If you are specifically looking for a Nile cruise tour package, we offer a variety of top quality Nile cruise holidays where you can enjoy all the sightseeing whilst cruising down the Nile. Nile cruise tour packages are an excellent way to see Ancient Egypt as you enjoy all the benefits of an all inclusive package. There are a variety of cruises to suit your budget and style but we specialize in 4 and 5 star Nile cruise tour packages.
---
Egypt Nile Cruises

History of travel on board Luxor & Aswan Nile Cruises in the most famous river in Upper Egypt it's Nile, interested in witnessing the great monuments of the ancient Egyptians and you can see the old Egyptian customs and traditional through the Egyptian style places
.

---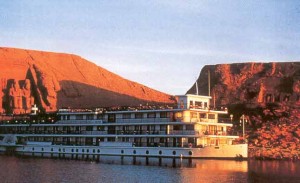 Lake Nasser the largest artificial Lake in the world and you can sail in it, Passing on Nasser Lake you will enjoy with the beauty of the old Nubian with the great monuments in addition to wonderfully view and quiet atmosphere
.
---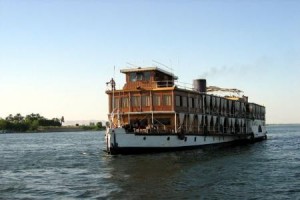 Return in to the old time when the one can travel on the Nile aboard by steamship but now you can also travel on the Nile aboard by steamship and takes you nearly the ancient Egyptian temples and tombs like Tutankhamen in the Valley of the Kings to the majestic temple complexes of Karnak and Luxor temple, where Luxor is the perfect choice for culture Egyptian tours
.
---
Nile Cruises is part of the Rammaside Travel Group, which is a member of the Egyptian Tourist Board. We are a licensed travel company (licence number 2102) and have a very good reputation, which has won awards on Trip Advisor and other holiday/Nile cruise sites. We have worked hard and are proud to be one of the leading tour operators and travel agencies in Egypt. We have built our reputation, over the years, by providing a high standard of service, continually training our staff and by working closely with the country's largest fleet of Nile cruises and nearby resorts.
Nile Cruises has two main Nile cruise packages:
• Cruise and Stay – we have a variety of packages which allow you to choose a period of time on a Nile cruise then stay somewhere else in Egypt and enjoy the richness of a part of Egypt of your choosing.
• Cruise only – we have a wide range of Nile cruises to suit variable time-frames and budgets.
But why have different Nile cruises – surely they are all the same? The answer is simply, no. They are a wide range of cruises you can experience, which is particularly important if you have experienced parts of Egypt before.
Nile cruises in Egypt
Which one to choose is the question as every Nile cruise offers a mixture of breathtaking sights and culture whilst you enjoy luxury accommodation and good quality service. Nonetheless, we hope that our range of Nile cruises suits your needs and if not, then please contact us for a more tailor-made cruise down the Nile
Firstly, you can be assured that all the cruise ships are equipped with the state-of-the-art facilities. All the cabins are exterior ones, so you have the luxury of watching Egypt pass you by as you sail down the Nile. Rest assured, the view is never boring and you will be fascinated with how much you can learn about Egypt just sailing down the Nile. Farmers and families playing or working on the Nile, villages being built and locals waving to you and wishing you a happy holiday are a common experience. The other luxury is the breeze that you experience when on the Nile – you get the same tan as everyone else in Egypt but without suffering for it. Needless to say – sun-cream is still a must.
Secondly, you can be assured that your enjoyment and safety is of paramount importance to us. Every ship has the following but will vary and this is noted in each package.
• Swimming pool
• Sun deck with complimentary towels, sun loungers and parasols
• Restaurant
• Disco lounge bar
• Sun deck bar
• Evening entertainment programme – includes music, shows & belly dancing
• Fitness equipment
• Table tennis
• Billiard table
• 24 hour room service*
• 24 hour doctor available*
• Laundry service
• Souvenir shop
Having said that, every ship and Nile cruise is different.