Tourism Minister Dr "Mounir Fakhri Abdel Nour," strongly that Egypt vacation, Egypt packages, Egypt vacations packages will return after the election of the new president.
Abdel Nour noted that on Election of the President with the participation of more than 30 million Egyptians is a historic day, including the magnitude of the hopes that calm and security and the spread of freedom and democracy and social justice.
Abdel Nour said that Egypt is safe and not have to worry spreading rumors and there is a state of calm prevail country and the Egyptian people has become and responsibility towards their homeland.
He Abdel Nour that tourism will grow significantly during the next six months, stressing that any president is coming no matter how different it's terms of reference or affiliations cannot be controlled or negatively impact on the tourism sector, which generates income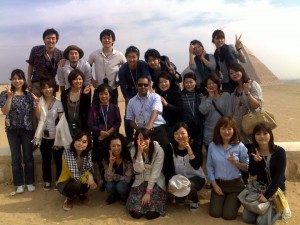 represents 11% of the GNP of the state and the second largest supplier of currency difficult after the Suez Canal as well as it works more than 5 million Egyptians.
Abdel Nour said that the Ministry of Tourism has a strategy to double the number of tourists to increase state revenues from this sector to $ 25 billion annually by 2017.
In the same context, said an official source at the Ministry of Tourism, the number of the tourists rose from 3.4 million tourists from January to May 2011 to 4.4 million tourists for the same period this year, an increase of 29.1% spent during which the tourists for over 50 thousand nights having been 35 thousand night last year.