Directed the Committee on Tourism Business Association a letter to Dr. Mohamed Morsi, President of the Republic, calling for the President to the implementation of 5 points essential to the crisis facing the tourism sector.
Said Ahmed Balbaa, Chairman of the Committee on Tourism Business Association, Wednesday: «The Commission has prepared a working paper under the name of (urgent priorities) to meet the current situation to the crisis of tourism in Egypt contain 5 points, was the direct message of reassurance to the countries of the world exporting Egypt holidays , and the need for emphasis on respect for personal freedoms for the tourists the freedom of food, clothing, drink, according to the laws currently in force, to be the message from the one of the tourist cities (Hurghada or Sharm el-Sheikh) ».
As stated within these priorities focus on restoring security presence and intensified as much as possible within the tourist cities and the roads leading to it, especially the province of South Sinai, and then claim the restructuring of the Supreme Council of Tourism, headed by Mr., President of the Republic, that is of «investor guides and experts domain in Egypt », to be held on a regular basis to study the situation and issues related to the tourism sector and the emphasis on not making any decisions that affect the system of tourism than any other hand, without the Supreme Council.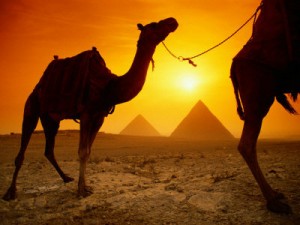 Included the priorities of the five identified by the Commission Tourism Business Association, re-activation of the laws of investment incentives in place previously, which was abolished in 2005, especially to promote rapid return of domestic investments and thus foreign investment in the tourism sector, which grants tax exemption for ten years and that the projects that are open during the year «2012/2013/2014» at least, «what the resolution of the stimulation of investment and the return of the rapid implementation of projects under implementation», then start in the planning of industrial zones and agricultural projects of small and medium next to the tourist cities «Sharm El Sheikh – Hurghada – Marsa Alam – and other of Egypt tours cities »and delivered to the youth with funding from the Social Fund should be those industries is the« raw materials, materials and crops »required for hotels and tourism projects,« which confirms the success of the marketing of products »