The Ministry of Tourism and the Tourism Promotion Authority tourist caravan and workshop to the Jordanian capital of Amman during the period from 5 to 8 June in the framework of the promotion, marketing and activation tourism to Egypt in the Arab region.
The convoy is headed by Mounir Fakhry Abdel Nour, Minister of Tourism with the participation of Chairman Amr Ezabi Tourism Board, and includes a program to meet the convoy trip combines the Minister of Tourism, the Egyptian and Jordanian Minister of Tourism on the two-day 6, and 7 June and
Expected to sign a tourism cooperation protocol between the two countries aimed at promoting tourism between the two countries and provide facilities that pay tourism companies of Egypt and Jordan for the organization of joint programs.
The program includes the convoy held a workshop on Wednesday, June 6 next combine responsible tourism in the two countries at the level of bodies tourist promotional, and corporate Egyptian tourist participating in the convoy to put their views and suggestions to promote joint tourism, as well as being the Egyptian companies of programs to attract tourism Jordan to Egypt . more info click here:   Egypt holidays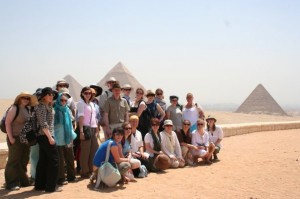 And held Mounir Fakhry Abdel Nour, Minister of Tourism and Amr Ezabi on Thursday, June 7 press conference were invited in which to all the Jordanian media and international that are out there, during which put Egypt's plan marketing and promotions in the Arab market to stimulate tourism from the Arab market, followed by a reception attended by Minister Jordanians and senior public figures, investors and heads of tourism companies and members of the diplomatic corps and foreign Arabs in Jordan.
The statistics of the Central Agency for Public Mobilization and Statistics has indicated that the number of Arab expatriates in the first quarter amounted to 480 thousand Arab tourists the growth of tourism of 62% over the same period last year, and the number of tourist nights for expatriates Arabs during the first quarter of this year, 7.4 million nights compared to 4 million nights in the corresponding period of 2011 and published last March, the number of Arab expatriates and 173 thousand the number of arrivals, compared to 115 thousand arrivals in March 2011.
States that the convoy was canceled tourist was scheduled to visit Lebanon as a result of conditions experienced by Lebanon and the Egyptian embassy there confirmed the lack of usefulness at the moment.  published by:  Egypt tours