Hisham Al Zaazou, Minister of Tourism, said that Egypt hosting the fourth annual session of the International Federation of Journalists, this year given a clear signal to the security and safety of Egypt last minute tours, last minute holidays, deals, tours to Egypt, shore excursions, is also a great opportunity to promote tourism to Egypt, especially as it will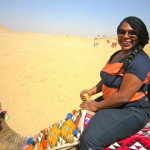 travel to a number of Egyptian governorates, including visiting the many tourist areas and new archaeological, in order to identify the various Egypt tour packages, Egypt packages potential, which will reflect their essays the true picture of the return of the Egyptian street safety, as well as the safety and excellence tourist destinations.
The minister thanked during the opening of the conference head of the Journalists' Union members, for their eagerness to support Egypt to hold their annual conference in Egypt, which will have a positive impact on the Egyptian tourism industry, the conference attended by 165 journalists from 54 countries from different continents of the world.
He added that the Egyptian tourism on its way to recovery, and return to previous rates by the end of this year, and the Egyptian government put the maintenance of security in all parts of the country as a top priority, and that the tourism sector a pillar of the Egyptian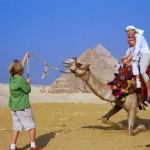 economy to keep it, and supported by all Egyptian political forces, and Egypt aims to attract 30 million tourists by 2020, and establish infrastructure to accommodate these numbers.
He also noted that the opening of the port of Taba Heights comes in the context of efforts by the Ministry of Tourism to restore the tourist influx from the port of Aqaba, Jordan and the Arab region east of the Red Sea in particular, and including a state of stability in tour operators, especially Jordanians, within the framework of coordination joint Arab in the Arab tourism sector, and to support the Egyptian economy.
He also reviewed the strategy pursued by the ministry, which aims to develop and diversify the tourism product of Egypt, and the opening of markets new tourism such as China, comes through increased flights between Egypt and China, which was agreed to be four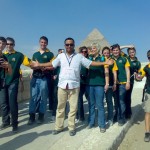 flights a week to be organized by Egypt Air, this In addition to more facilities in the visa to Chinese tourists. He added that such facilities in visa provided to a number of tourist markets, will help to boost tourism development, through increased regular flights and charter.
Haddad pointed to recent international trends in the tourism industry, in favor of Egypt's keenness on green tourism, pointing out that the world is moving to sustainable tourism that conserves natural resources and the environment.