Egypt last minute Tours
Spend the day at an Oasis or perhaps go four-wheel driving/quad bike riding in the sand dunes. Maybe ride a camel with the Bedouin people?Seen too much sand this holiday? Take a day tour to Cairo and visit the museum or any of the pyramids – yes there are more than the commonly advertised two.
Or really have a day to remember and take a Last Minute Egypt day tours to Aswan or Luxor – timeless places where you can spend all the time in the world.
Perhaps you wish to spend the day in Alexandria – once the capital of the world, built by Alexandria the Great
---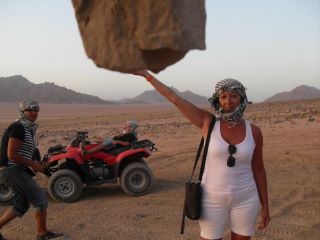 Enjoy 2 days of Safari life-changing,Transport yourself in time and place to a range of deserts full of unique features, Overnight Trip to Bahariya & White Desert with your own private Egyptologist. All trips are bespoke and you can customise your trip to meet your needs so that you have an adventure that will take your breath away.

More Tours In Egypt Here