Day 1: Arrival
Our Egypt last minute tour manager will meet and assist you in Casablanca airport and then he will transfer you with air conditioned car to your hotel overnight and start your Morocco & Egypt Holiday Package.
Day 2: Morocco day tours
At the early morning our tour guide will accompany you to visit Hassan II Mosque with an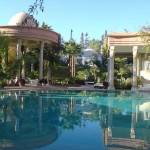 amazing design. This day also you will visit Meknes, one of the old Cities of Morocco, it contains monuments from the 17th century city. After that you will visit Bab Mansour gate. Then you will go back to your hotel for the overnight.
Day 3: Tours
Our Egypt last minute will pick you up from your hotel after your breakfast you will start the day visiting the Karaouine, the Moulay Idriss Mausoleum, the walled town and the bustling souks then you will go back to your hotel for the overnight..
Day 4: Tour to Rabat
Our Egypt last minute tour leader today will pick you up to the airport for your flight to Rabat, you will visit there the Mohammed V Mausoleum and the Kasbah des Oudaias. Then our tour guide will make your check in for your hotel in Rabat for your overnight.
Day 5: From Rabat to Marrakech
Early check out from your hotel to take your flight to Marrakech there you will find our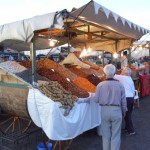 guide waiting you in the airport to start your tour. This town was built by Youssef bin Tachfine, the city is famous with its Palaces, mosques and a subterranean water system. End the day with your hotel check in and overnight in Marrakech.
Day 6: Marrakech
Today you will explore the old city Marrakech you will visits the bazaars, Souks, gardens and mosques of the city then you will go back to your hotel in Marrakech for the overnight.
Day 7: Marrakech
At the early morning our Egypt last minute tour guide will pick you up to visit the Berber village, the guide will accompany you for trekking in the Atlas Mountains. Then going back to your hotel and overnight..
Day 8: Arrival Cairo
Check out from your hotel in Marrakech to the airport to take your flight to Cairo, upon your arrival in Cairo you will find our guide waiting you holding a sign of your name, he will pick you up to your hotel in Cairo and overnight.
Day 9:Cairo Tours
Our Egyptologist tour guide will start the day with a visit to the one of the seven wonders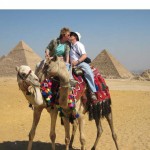 the great pyramids and the Sphinx. Take your lunch at local restaurant. Then going to explore the Egyptian Museum, then visit Coptic and Islamic Cairo. Overnight in Cairo
Day 10: Cruise from Luxor
Transfer to the Cairo domestic airport for your flight to Luxor… there you will find our guide waiting you holding a sign of your name. then our guide in Luxor will transefer you to the Nile Cruise, take your lunch and  visit karnak and Luxor temples and overnight.
Day 11: Sail to Edfu
Start the day with a visit to the Valley of the Kings, then the Temple of Queen Hatshepsut, and then back to the cruise, lunch, you will sail to Edfu ,dinner and overnight.
Day 12: Edfu / Kom Ombo
Start the day with a visit to Horus temple. Sail to Kom Ombo , Lunch and sailing to Aswan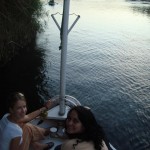 and overnight.
Day 13: Aswan Sightseeing
Start the day with a visit to the high dam and unfinished obelisk. Dinner and overnight.
Day 14: Disembark / Cairo
After disembarkation our tour leader will accompany you to Aswan airport to take your flight to Cairo and overnight.
Day 15: Departure
After your breakfast our Egypt last minute will pick you up to the airport for the final departure.