Egypt All Inclusive holidays
Egypt All Inclusive Holidays are exactly that – all inclusive in more ways than just financial, to ensure you get the holiday you need, at an all inclusive price you can afford.


Most 'all inclusive' holidays, including holidays in Egypt are NOT 'all inclusive' even though they state they are as there are always restrictions. However, you can be assured, with our price policy, that your holiday to Egypt is indeed 'all inclusive' with Egypt All Inclusive Holidays.
Great News
 *** Special offer for this month only ***
If you book a Tour package within this month – you may choose 2 complimentary activities from the four listed.
1: Camel ride by the Pyramids
2: Lunch in a typical Egyptian restaurant
3: Felucca ride on the Nile (Cairo or Luxor – your choice)
4: Cairo by night – trip to Khan el Khalili and photo stop by the Nile at night
Egyptlastminute 'V' other companies – What's the Difference?
We have been awarded the Certificate of Excellence and voted the Number One Tour Package operator by Trip Advisor due to 5 star reviews and comments by thousands of our tourists.
We provide a professional Tour Package representative who will care for you from the minute you arrive till the minute you leave.
We only use Qualified Egyptologists who are chosen due to the high level of English, knowledge, experience and the passing of specific exams. Our guides are energetic, extremely polite and friendly and are a far higher standard that most companies 'guides'. For more reasons click here
From the moment you book with us, every need is taken care of – including any special needs you might have. The minute your holiday starts, peace of mind is guaranteed to be part of your all inclusive holiday to Egypt package.
You have the luxury of paying one price from the moment you book your all inclusive holiday to Egypt, with no other hidden extras. However, we are a professional company with a wealth of experts in every area, so should you wish to amend your booking, we are at your service. Otherwise, pay one price for your Egypt All Inclusive Holiday, and leave your troubles behind.
Who benefits from an Egypt All Inclusive Holiday? Anyone who likes to keep to a specific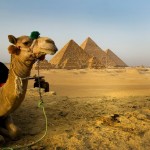 holiday budget without any horrible surprises will find this the best option for them.
What's really included in an Egypt All Inclusive Holiday? Quite simply, everything is included. All hotel costs, meals, 24/7 customer services, porters, airport pick-up, all trips as well as transport to and from your hotel to the event or trip Nd last but not least, a qualified Egyptologist who speaks the language of your choice.
When can I book an Egypt All Inclusive Holiday? Anytime you like. We offer a range of services and our all inclusive holidays and all relevant staff are fully prepared in advance of your booking so that there are no hidden surprises. You can amend and change your booking as well, should you or anyone in your party change their mind about an aspect of your Egypt All Inclusive Holiday. Our respected customer service is all part of the service you can enjoy and be assured of, at no extra cost.
Why should I book with Egypt All Inclusive Holiday? Because you are guaranteed with paying one price before you travel without any hidden extras (unless you want to add something to your package whilst on holiday). You also get to choose the standard of what you want and once booked, no longer have to think about any aspects of your holiday. Booking an Egypt All Inclusive Holiday enables you to budget and benefit from the good deals we can get for you by booking as a 'deal' rather than booking all aspects of a holiday separately.
Can I customize my all inclusive holiday to Egypt?? Can I choose the heotels? The guides ? the tours ? yes you can customize your tour, you can choosewhich hotel to say, which tours to book shortly I can say that you are here in egypt last minute to serve you , make your dream holidays to Egypt come true