SS Sudan Nile Steamer Cruise Luxor
Steam Sudan vessel, a ship built in authentic turn of the 20th century, brings turn of the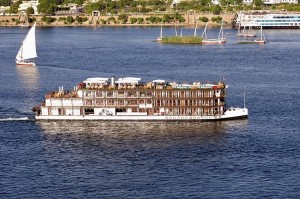 century travel to life again. A boat inhabited by the memory of King Fouad, who got it as a gift in 1885.
Facilities:
The large windows with Panoramic view
Bathroom with bath or shower, toilets, and air conditioning. 23 cabins, including 5 suites
Steam engine room in the exhibition for guests to view.
Small gifts shop with local communities.
Pleasure time with interesting program.
Panoramic lounge bar
Doctor on board available at all times.
Payments are made on a cash and credit card.
Reception with Main lobby with
All suites and cabins has authentic antique furniture relate to the 19th century.
Itineraries:
Day 01: (Wednesday) Arrival Cairo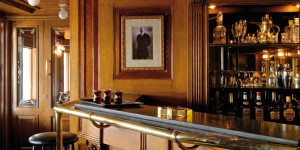 Egypt last minute representative will wait for you at Cairo international airport with a sign showing your name and the name of our company meet and assist you, then you will be transferred to your hotel.
At hotel the tour leader will assist you to get the best room available in the hotel, with a smooth check-in and review your holiday program with you especially the pick-up times for each tour, to ensure fabulous holiday for you, free time in Cairo with an optional tour to attend sound and light show at pyramids, overnight in Cairo.
Day 02: (Thursday) Cairo Sightseeing Tours
After breakfast at hotel, start your day tour by visiting Step Pyramid of King Zoser in Sakkara and Memphis which was considered the ancient capital of Egypt during the old kingdom.
Move to visit the Great Pyramids of Cheops, Chephren, Micerinus, sphinx, and the Valley Temple, stop for having Lunch at good quality local restaurant, return back to your hotel for relaxation, free time and overnight at Cairo.
Day 03: (Friday) Cairo Sightseeing Tours / Aswan
After breakfast at your hotel visit the Egyptian Museum, Treasures room for the child king Tutankhamen, Proceed to the citadel of Saladin and Mohammed Ali`s Alabaster Mosque, stop for having Lunch at good quality local restaurant.
Continue to the Old Cairo to visit the old Coptic churches and the fortress of Babylon where the holy family took a refuge. Leaves the Church of St Barbara and St. St. George's church from there you will be transferred Cairo airport to fly to Aswan, where you will be met and assisted and transfer to your hotel and overnight stay in Aswan.
Day 04: (Saturday) SS Sudan Holiday
After breakfast at your hotel in Aswan, you will be Transferred from your hotel in Aswan to embark your Steam Ship Sudan before Lunch , start wonderful excursion to the High Dam, the Unfinished Obelisk, and Philae Temple, lunch on board, In the evening visit the Temple of Kom Ombo, sail to Edfu, dinner and overnight on board in Edfu.
Day 05: (Sunday) SS Sudan Holiday
After breakfast on board, start your day tour to Edfu, to visit Edfu temples, back on board for lunch and sail to Esna Passage of the lock and continue the navigation to Luxor, dinner and overnight on board in Luxor.
Day 06: (Monday) holiday SS Sudan
Breakfast on board, shipping Quena morning to the north of Luxor. Upon your arrival at Abydos Quena departure, Abydos is a holy city, the city of Osiris, ruler of the kingdom of the dead and god of resurrection. So the city is, from the Old Kingdom, a place of pilgrimage exceptional. The temple dates from the first Sethi is a marvel with its colorful relief's whose workmanship marks the birth of the Ramesside art. Back on board.Lunch, Dinner on board during the day  and night tour of the Temple of Dendera, overnight in Quena.
Day 07: (Tuesday) holiday SS Sudan / Luxor
The breakfast then Sailing get off at the Luxor about 11:30 am and then continues the famous temples of Karnak largest place of worship ever and the biggest example of worship in history, it has been established since the beginning of the Middle Kingdom to the Greco-Roman Kingdom.
Inside the complex, the great "columns Hall" is an amazing holiday forest giant, heat to continue your tour by driving to Luxor Temple, which was built originally in the reign of Amenophis III more than 5,000 years ago, overnight in Luxor.
Day 08: (Wednesday) Luxor / Cairo
After breakfast you will Followed by (optional) hot air balloon flight in Luxor and the Valley of the Kings in the West Bank of the Nile River from the hotel with free time at leisure and some optional tours available in Luxor.
Finally you will be directed to Luxor airport to return to Cairo, transferred to your hotel and there is availability for free time at leisure in Cairo and overnight stay in Cairo.
09 days: (Thursday) Cairo / Home
Breakfast at the hotel in Cairo, then transfer to Cairo International Airport for final disembarkation.
Included:
Meet and assistance service by our representatives at the airport (s)
Private assistance during your excursions
All transfers by private A / C deluxe category
All trip ticket from Cairo to Aswan and vice with Egypt Air
The private English guide in Cairo / Aswan / Luxor
Accommodation in Cairo in luxury hotel 5 * with breakfast
Accommodation in Aswan in 5 * Luxury Hotel with breakfast
Stay 3 nights on board cruise 5 * Aswan, Luxor
Accommodation in Luxor in 5 * Luxury Hotel with breakfast
Sightseeing:
-Tour of the pyramids, the Sphinx, Valley Temple, Sakkara and Memphis
-Tour of the Egyptian Museum, Castle mosques and Coptic churches
-Tour of the Temple of Philae in Aswan
-Tour of the Temple of Dendera and Abydos
-A tour of the Temple of Kom Ombo, Edfu and way
-A tour of the temples of Karnak and Luxor Temple on the east bank of the Nile River
Lunches in Giza / Cairo
Mineral water on board the bus during all tours
Entrance fees to all tourist attractions from Cairo to Aswan & Luxor
Tipping the staff inside Cruise
All service charges and taxes
Discounted mobile phone for free from 30 local call minutes / 5 minutes. International Calls
Excluded:
Flight to and from Egypt
Personal expenses
Optional activities
Tipping out staff
It does not accept children under the age of 7 years