Day 1: Arrival Cairo airport
Egypt last minute tour manager will meet and assist you in the Cairo airport he will be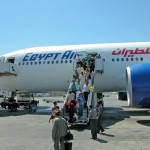 responsible for finalizing all your documents through customs after that he will accompany you to your hotel ,during your transfer to your hotel he will give you all the information's that you need about your Istanbul Cairo Holiday Package  then he will make your check in and overnight.
Day 2: Pyramids day tour
Our Egyptologist tour guide will waiting you at the early morning with air conditioned couch to accompany you to visit one of the Seven Wonders of the World the great pyramids and sphinx. Then optional tour to Sakkara and solar boat. After that you will take your lunch at excellent pyramids view restaurant.
Day 3: Cairo day tour
The same guide of the day before will pick you up to start your day with a visit to the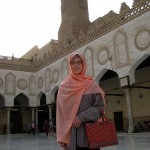 Egyptian museum and optional mummy room, he will continue the tour with a visit to salah alden citadel, Coptic and Islamic Cairo and taking your lunch at an excellent local restaurant then going back at the end of the day to your hotel for the overnight.
Day 4: Istanbul flight
Today you will travel to Turkey to continue your special holiday of Cairo and Istanbul  upon your arrival to Istanbul airport you will find our tour leader in Istanbul waiting you holding a sign of your name will meet and assist you then going to your hotel in Istanbul for the overnight.
Day 5: Istanbul Tours
At the early morning you will enjoy the day with a cruise on the Bosphorus, will in the Black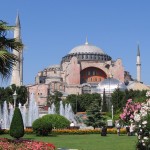 Sea and the Sea of Marmara. Then visiting the Rumeli Fortress. Going after that to the spice market that selling herbs this market is from the 15th century, then lunch and going back to your hotel for the overnight.
Day 6: Istanbul sightseeing
Start the day with a tour of the residence of the Ottoman Sultans Topkapi Palace, this palace famous with a several collections of jewels and it's from 400 years. And inside the palace you will visit harem section. Then the Blue Mosque, it's dating back to the 17th century. Then taking your lunch at excellent restaurant and at the end of the day you will go back to your hotel for the overnight.
Day 7: Istanbul sightseeing
Today you will visit the Islamic art museum, and then you will have your lunch after your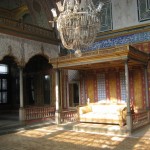 lunch you will enjoy with special walking tour with the ancient city.
Day 8: Final Departure
Our Egypt last minute tour leader will pick you up to Istanbul international airport for the final departure we wish you that enjoyed with our Istanbul Cairo Holiday Package.