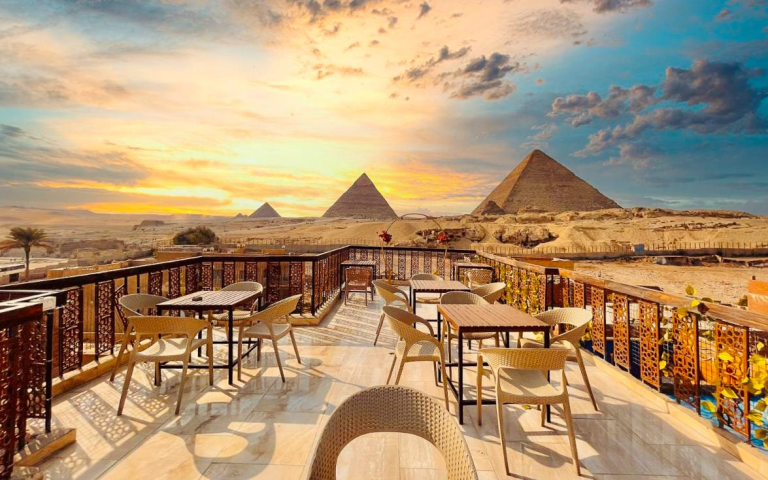 Indulge in the ultimate 12-day luxury journey through Egypt, a land of ancient wonders and timeless beauty. Immerse yourself in opulence while exploring the vibrant streets of Cairo, cruising the majestic Nile, and enjoying the tranquil waters of Lake Nasser. This lavish tour promises an unforgettable experience. Book now for an exclusive adventure in Egypt and receive instant confirmation!
Overview:
Discover the enchanting beauty of Egypt on this 12-day luxury adventure, blending the dynamic energy of Cairo, the timeless wonders of the Nile, and the serenity of Lake Nasser. With personalized services, sumptuous accommodations, and expert guides, this tour is designed for those seeking a truly indulgent experience. Uncover Egypt's treasures in style, from the pyramids to the temples of Luxor, and the serene waters of Lake Nasser.
Highlights of the Tour:
Cairo: Explore the Pyramids of Giza, Sphinx, and Egyptian Museum.
Luxor: Visit the Valley of the Kings, Karnak Temple, and Luxor Temple.
Nile Cruise: Sail along the Nile with stops at Edfu, Kom Ombo, and Aswan.
Lake Nasser Cruise: Cruise on Lake Nasser with stops at Abu Simbel, Kalabsha Temple, and more.
Aswan: Discover the charm of Philae Temple and the colossal Unfinished Obelisk.
Advantages:
Personalized services and private tours.
Handpicked luxury accommodations.
Exclusive experiences and gourmet dining.
Hassle-free booking with instant confirmation.
Customization options available, including pickup times.
Itinerary:
Day 1 – Cairo Arrival
Arrival at Cairo International Airport.
Transfer to your luxury hotel.
Welcome dinner in style.
Day 2 – Cairo: Pyramids and Sphinx
Breakfast.
Visit the Pyramids of Giza with a private Egyptologist guide.
Explore the Sphinx.
Egyptian Museum.
Overnight in Cairo.
Day 3 – Cairo: Luxurious Day of Leisure
Breakfast.
Enjoy a day at leisure or opt for a range of exclusive experiences, such as a private spa day or a visit to exclusive boutiques.
Day 4 – Nile Cruise: Luxor
Breakfast.
Fly to Luxor in style.
Check-in to your luxury Nile cruise.
Luxor Temple.
Free evening on the cruise.
Day 5 – Luxor: Valley of the Kings
Breakfast.
Private guided tour of the Valley of the Kings.
Visit Hatshepsut Temple.
Explore Karnak Temple.
Luxurious evening on the cruise.
Day 6 – Nile Cruise: Edfu and Kom Ombo
Breakfast.
Sail to Edfu.
Private guided visit to Edfu Temple.
Sail to Kom Ombo.
Explore the Kom Ombo Temple.
Luxurious evening on the cruise.
Day 7 – Nile Cruise: Aswan
Breakfast.
Sail to Aswan.
Private guided visit to Philae Temple.
Explore the Unfinished Obelisk.
Evening of opulence on the cruise.
Day 8 – Lake Nasser Cruise: Abu Simbel
Breakfast.
Fly to Abu Simbel in style.
Explore the magnificent temples of Abu Simbel.
Check-in to your luxury Lake Nasser cruise.
Luxurious evening on the lake.
Day 9 – Lake Nasser Cruise: Wadi el Seboua
Breakfast.
Explore Wadi el Seboua, including the temples of Dakka and Meharakka.
Luxurious evening on the lake.
Day 10 – Lake Nasser Cruise: Kalabsha Temple
Breakfast.
Visit Kalabsha Temple and Beit el-Wali.
Luxurious evening on the lake.
Day 11 – Aswan: Philae Island and Departure
Breakfast.
Visit Philae Island with its beautiful temples.
Disembark from the Lake Nasser cruise.
Fly to Cairo in style.
Luxurious farewell dinner.
Day 12 – Cairo Departure
Breakfast.
Transfer to Cairo International Airport for your departure.
Inclusions:
Luxury accommodation in well-selected hotels and on the Nile and Lake Nasser cruises.
Personalized services with private guides.
Daily breakfast, gourmet lunches, and fine dining dinners.
Domestic flights and luxury ground transportation.
Entrance fees to mentioned attractions.
Exclusive experiences and guided tours.
Exclusions:
International airfare.
Personal expenses.
Travel insurance.
Pricing Information:
Plan A
| | May-Sept | Oct -April |
| --- | --- | --- |
| Solo | 5100 $ | 5700 $ |
| Double | 3250 $ | 3800 $ |
Accommodation Plan (B) Luxury: Cairo: Fairmont Nile City Cairo – Luxury Curnrad Cairo- Kempinski Nile. Alexandria: Mediterranean Azur – Hilton Corniche. Hurghada: JazMakadi Star . Luxor: Maritim Jolie Ville – Sonesta St. George. Aswan: Mövenpick Aswan. Nile Cruises: MS Amwaj Nile Cruise, , MS Nile Premium, , MS Bule shadow, MS Crown Jubilee.
Plan B
| | May-Sept | Oct -April |
| --- | --- | --- |
| Solo | 7200 $ | 7700 $ |
| Double | 4750 $ | 5200 $ |
Tips and Advice for Travelers:
Dress elegantly for luxury experiences.
Engage with your personal concierge for customized experiences.
Respect local customs and traditions.
Trip Notes:
Itineraries may be subject to change due to unforeseen circumstances.
Travelers should have a valid passport and necessary visas.
FAQs:
Is Egypt safe for luxury travelers?

Yes, Egypt is a safe and welcoming destination. We prioritize your safety and comfort.

What is the average group size on these tours?

Our luxury tours are designed for personalized experiences, often with private guides.

Can I customize my luxury tour?

Yes, you can request customizations, including changes to pickup times or additional exclusive experiences.

Is travel insurance necessary for a luxury tour?

While travel insurance is not included, we recommend it for peace of mind during your luxury journey.

What should I pack for a luxury tour of Egypt?

Pack elegant clothing for luxury experiences and comfortable attire for leisure days. Don't forget your camera to capture special moments in style.
Traveler's Guide: Read This Before You Embark on Your Trip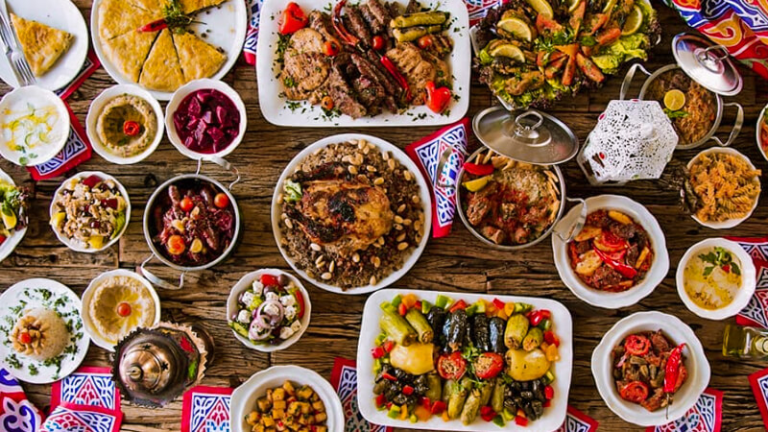 The Top 25 Types of Egyptian Food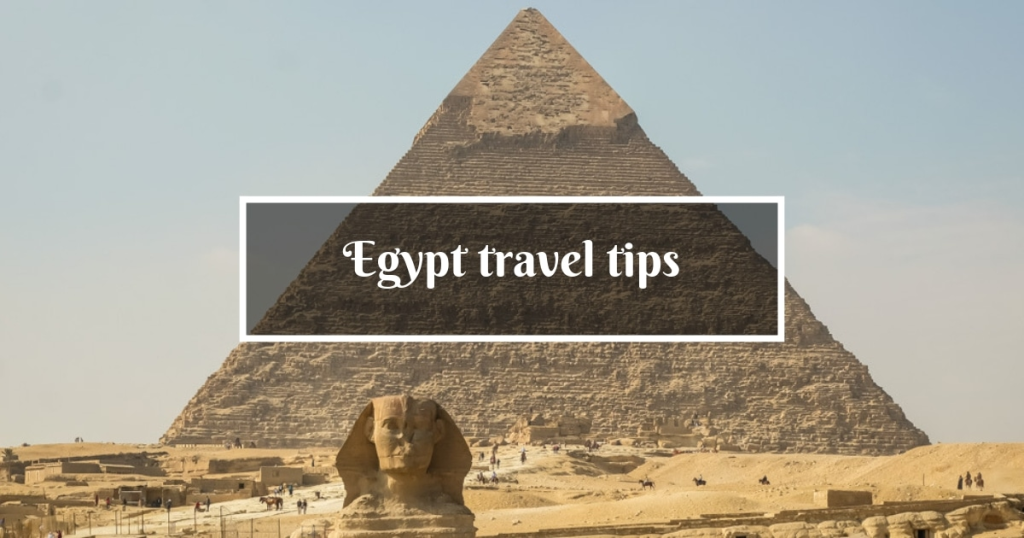 Egypt Travel Tips 2023/2024/2025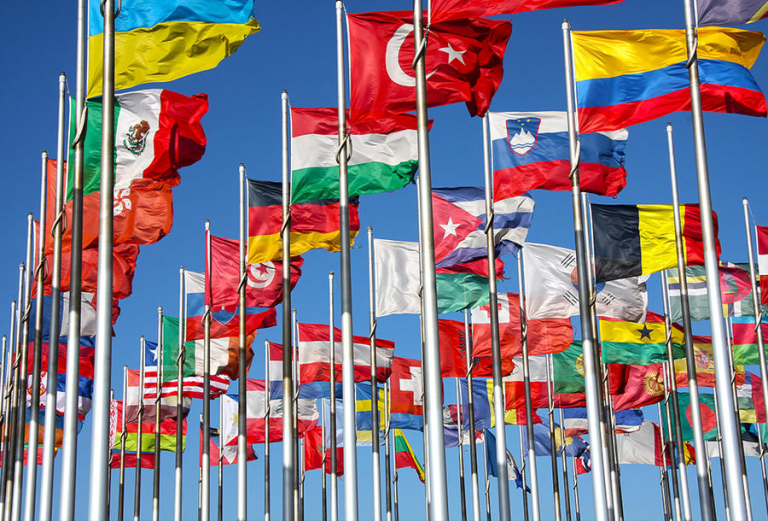 List of Foreign Embassies and Consulates in Egypt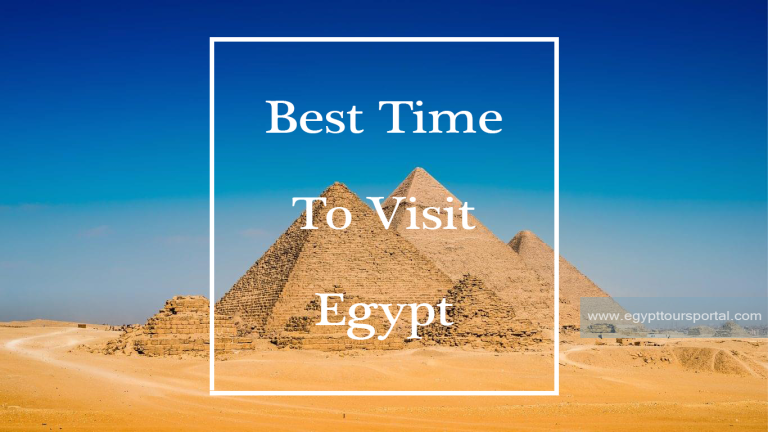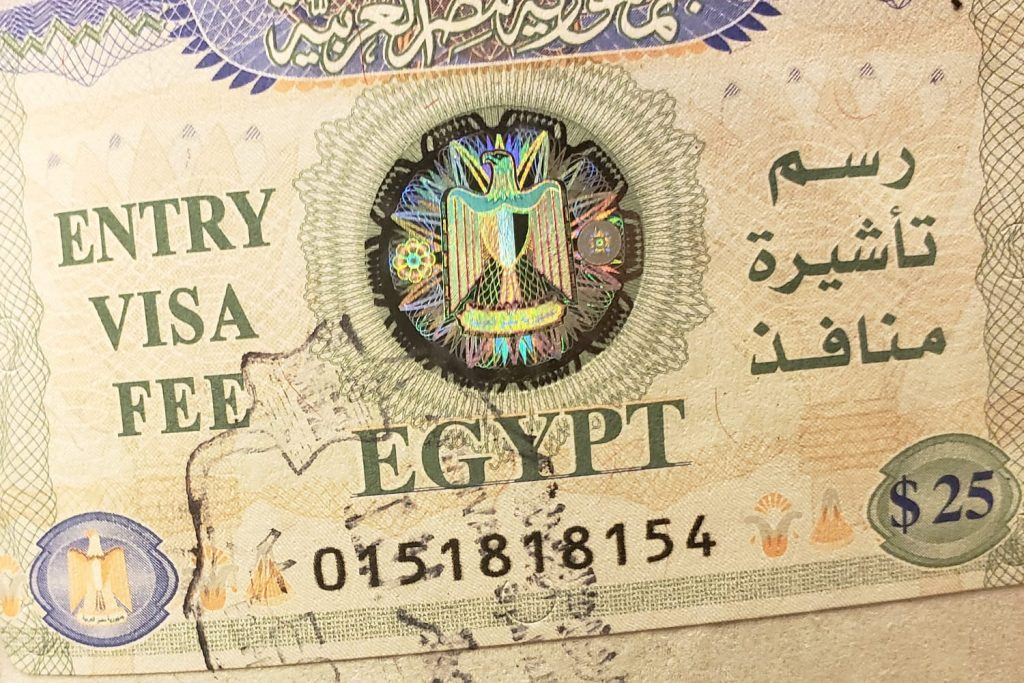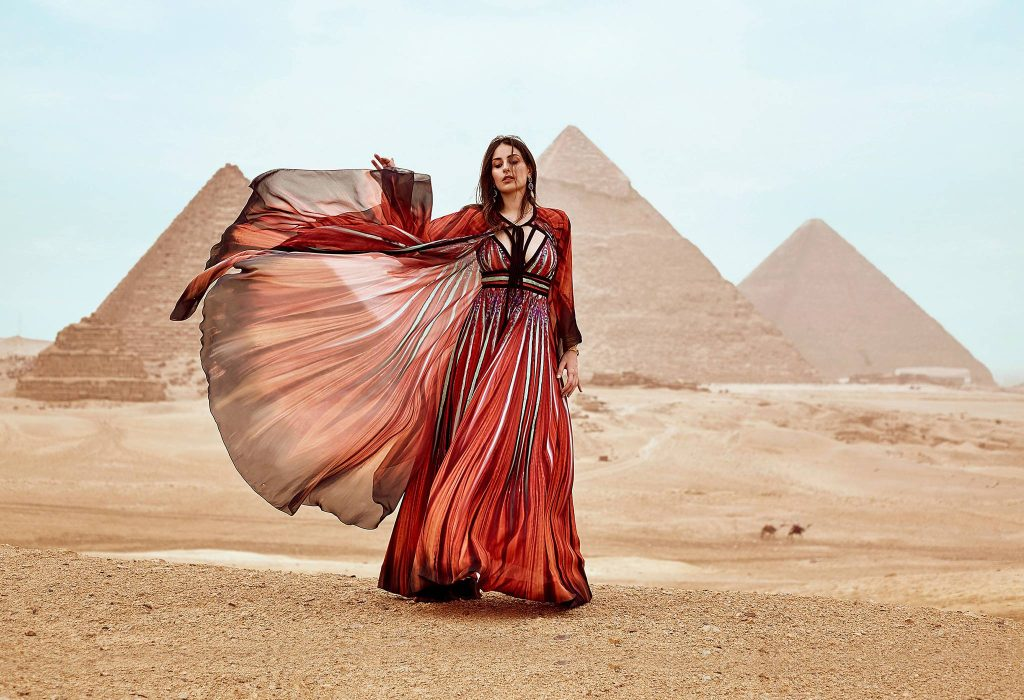 Everything About the Weather in Egypt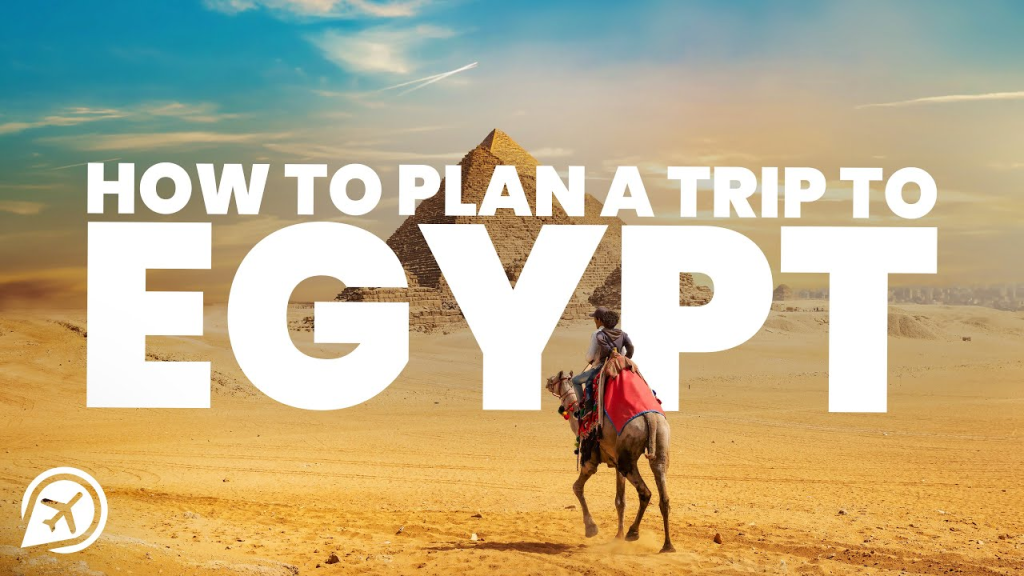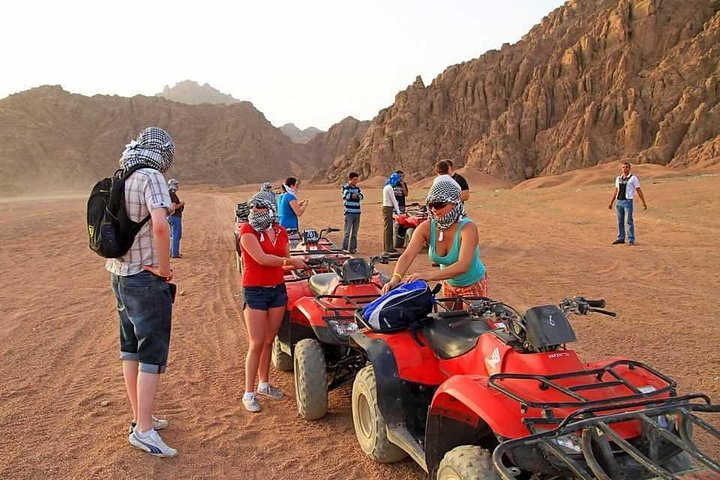 Egypt Tours Tips
Footwear Comfort: Ensure you wear comfortable shoes, as you'll be doing a lot of walking and exploring.
Local SIM Card: Consider purchasing a local SIM card for convenient and affordable access to mobile data and calls.
Currency: Carry some Egyptian pounds as the local currency, which will be widely accepted in most places.
Basic Arabic Phrases: Learning a few Arabic phrases like "Shokran" (Thank you) and "Mn Fadlak" (Please) can go a long way in communication and showing respect to the local culture.
Culinary Adventures: Don't miss out on trying traditional Egyptian dishes like Ful and Ta'meya, which are both delicious and a cultural experience.
Stay Hydrated: It's important to stay hydrated, especially during the scorching summer months. Carry a water bottle with you.
Weekend Days: Note that the weekend in Egypt is on Friday and Saturday, so plan your activities and visits accordingly.
Metro Travel: The Cairo Metro is one of the quickest and most cost-effective ways to get around the city, so consider using it for transportation.
Tour Guide: Having a knowledgeable tour guide can enhance your experience in Egypt, as they can provide insights into the history and culture of the places you visit.
Pyramids of Giza and the Sphinx: Explore the iconic Pyramids of Giza, including the Great Pyramid, and visit the enigmatic Sphinx nearby.
Khan El Khalili Bazaar: Shop for souvenirs and immerse yourself in the vibrant atmosphere of the Khan El Khalili Bazaar in Old Cairo.
Islamic & Coptic Attractions: Experience the rich history and spirituality of Old Cairo by visiting its Islamic and Coptic attractions, including mosques and churches.
Luxor's Majestic Temples & Tombs: Witness the grandeur of Luxor by exploring its magnificent temples like Karnak and Luxor Temple, as well as the Valley of the Kings and Queens.
Egyptian Museum: Rediscover Egypt's fascinating history at the Egyptian Museum in Cairo, home to countless ancient artifacts, including Tutankhamun's treasures.
Philae and Abu Simbel Temples: Visit the stunning temples of Philae in Aswan and the colossal Abu Simbel temples, known for their incredible architecture and history.
Nile Cruise: Take a picturesque Nile Cruise from Luxor to Aswan, or the reverse journey, to witness the beauty of the Nile River and explore historical sites along the way.
Egyptian Oases: Discover the natural allure of Egyptian oases like Siwa and Bahariya, where you can experience a tranquil desert landscape and unique culture.
Travelers' Choice Awards & Recent Reviews