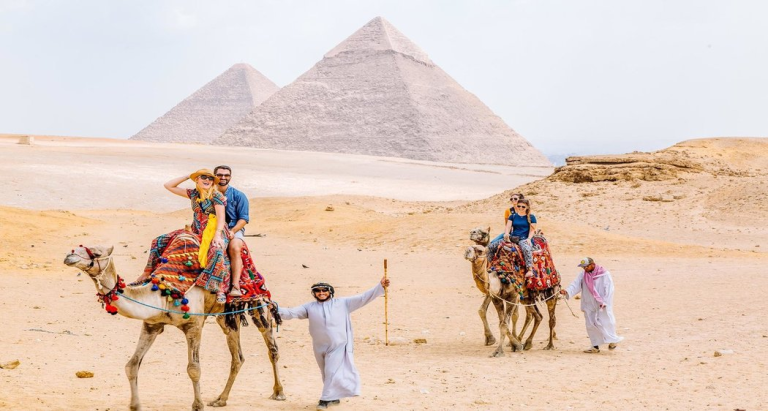 Delve into the grandeur of Egypt with our remarkable 7-day Cairo, Alexandria, Luxor & Aswan Tour. From the iconic pyramids of Giza to the coastal allure of Alexandria, the ancient treasures of Luxor, and the serene beauty of Aswan, this journey is a captivating blend of history, culture, and adventure. Immerse yourself in the mysteries of the pharaohs, savor authentic Egyptian cuisine, and explore the rich tapestry of Egypt. With flexible customization options and instant booking confirmation, your Egyptian adventure begins now.
Overview:
Uncover the magic of Egypt in a meticulously crafted 7-day tour that will take you through the most iconic cities and regions. Our expert guides, comfortable accommodations, and hassle-free logistics ensure a seamless and unforgettable journey.
Highlights of the Tour:
Explore the awe-inspiring Pyramids of Giza and the Sphinx
Visit the Egyptian Museum, home to thousands of ancient artifacts
Discover the Citadel of Saladin and the Alabaster Mosque
Stroll through the bustling Khan El Khalili Bazaar
Experience the coastal beauty of Alexandria
Visit the Catacombs of Kom El Shoqafa and Pompey's Pillar
Admire the stunning Montaza Palace and its lush gardens
Explore the ancient treasures of Luxor, including the Valley of the Kings and Karnak Temple
Cruise along the serene Nile River and explore Aswan's Philae Temple and High Dam
Savor delicious Egyptian cuisine at local restaurants
Advantages:
Knowledgeable local guides with in-depth knowledge
Customization options to cater to your preferences
Secure and comfortable transportation
Quality accommodations
Easy booking with instant confirmation
Itinerary:
Day 1: Arrival in Cairo
Meet and greet at Cairo International Airport
Transfer to your hotel in Cairo and check-in
Welcome dinner at a local restaurant
Day 2: Cairo – Giza Pyramids & Sphinx
Breakfast at the hotel
Visit the Pyramids of Giza and the Sphinx
Lunch at a local restaurant
Explore the Egyptian Museum
Dinner at the hotel
Day 3: Cairo – Citadel & Khan El Khalili
Breakfast at the hotel
Explore the Citadel of Saladin and the Alabaster Mosque
Lunch at a local restaurant
Stroll through Khan El Khalili Bazaar
Dinner at the hotel
Day 4: Cairo – Alexandria
Breakfast at the hotel
Drive to Alexandria
Visit the Catacombs of Kom El Shoqafa and Pompey's Pillar
Lunch with a view of the Mediterranean Sea
Explore Montaza Palace and its lush gardens
Return to Cairo and check-in at your hotel
Dinner at the hotel
Day 5: Cairo – Luxor – Nile Cruise Embarkation
Breakfast at the hotel
Transfer to Cairo International Airport for your flight to Luxor
Arrival in Luxor, visit the Valley of the Kings and Queen Hatshepsut's Temple
Embark on a 3-night Nile cruise with lunch and dinner on board
Day 6: Nile Cruise – Edfu, Kom Ombo, Aswan
Breakfast on the cruise
Visit the Temple of Horus in Edfu
Sail to Kom Ombo and visit Kom Ombo Temple
Lunch and dinner on board while cruising the Nile
Day 7: Nile Cruise – Aswan – Departure
Breakfast on the cruise
Explore the Philae Temple in Aswan
Disembark from the cruise in Aswan
Visit the High Dam
Transfer to Aswan International Airport for your onward journey
Inclusions:
Accommodation in 4-star hotels and on the Nile cruise
Airport transfers
Private transportation
Expert local guides
Meals as per the itinerary
Entrance fees to all attractions
All taxes and service charges
Exclusions:
International airfare
Visa fees
Personal expenses
Optional activities
Gratuities
Pricing Information:
Starting from $1,999 per person
Prices may vary based on the number of travelers and customization requests.
Tips and Advice for Travelers:
Dress modestly, especially when visiting religious sites.
Stay hydrated and wear sunscreen, as Egypt can get hot.
Sample local street food for an authentic culinary experience.
Respect local customs and traditions.
Trip Notes:
Itineraries and prices are subject to change based on availability and local conditions.
This tour involves moderate walking; comfortable footwear is recommended.
Travel insurance is strongly recommended.
FAQs:
Is Egypt safe for travelers? Egypt is a safe and welcoming destination with well-monitored tourist areas.
Can I customize my itinerary? Yes, we offer customization options to tailor the tour to your preferences.
What is the best time to visit Egypt? The best time is from October to April when the weather is mild.
Is tipping common in Egypt? Tipping is customary in Egypt and appreciated by service providers.
Traveler's Guide: Read This Before You Embark on Your Trip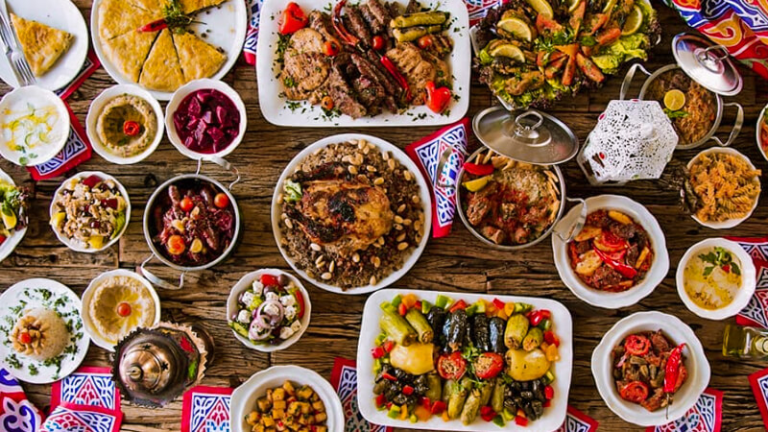 The Top 25 Types of Egyptian Food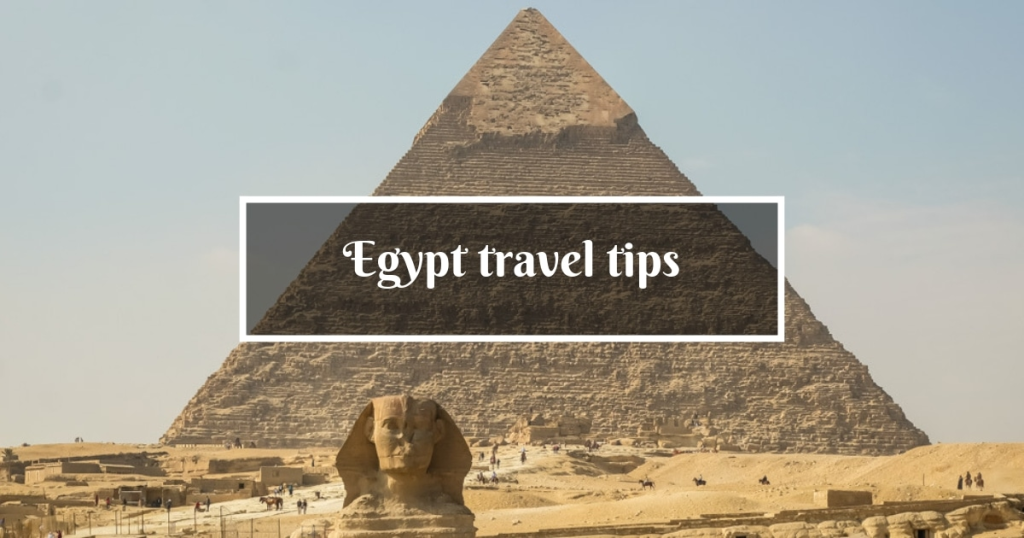 Egypt Travel Tips 2023/2024/2025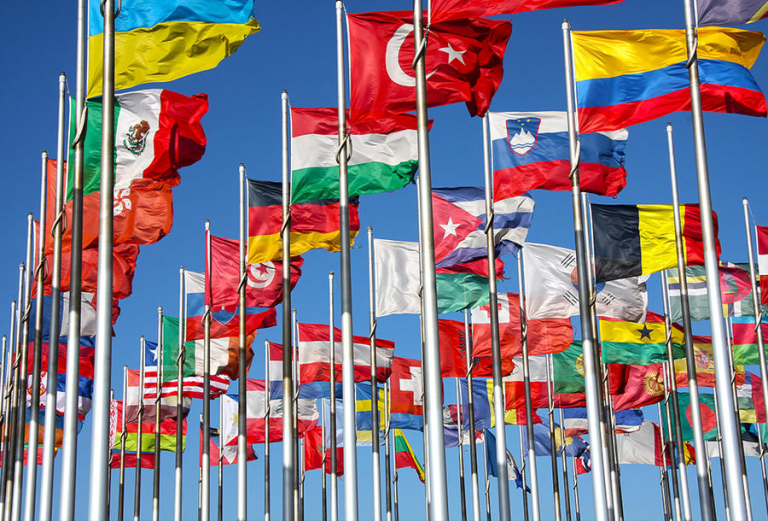 List of Foreign Embassies and Consulates in Egypt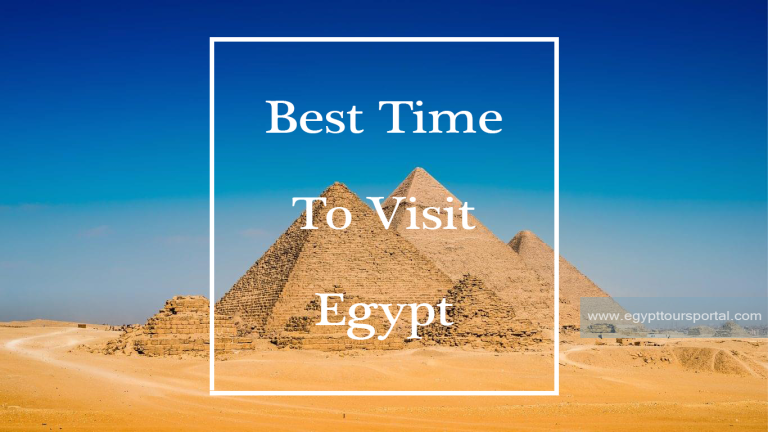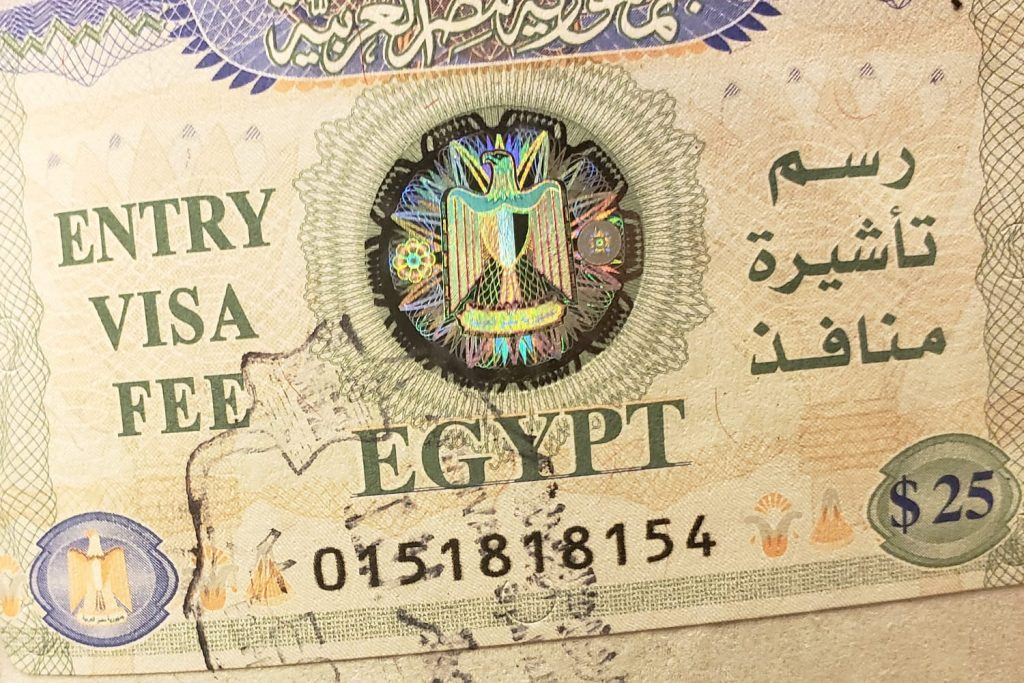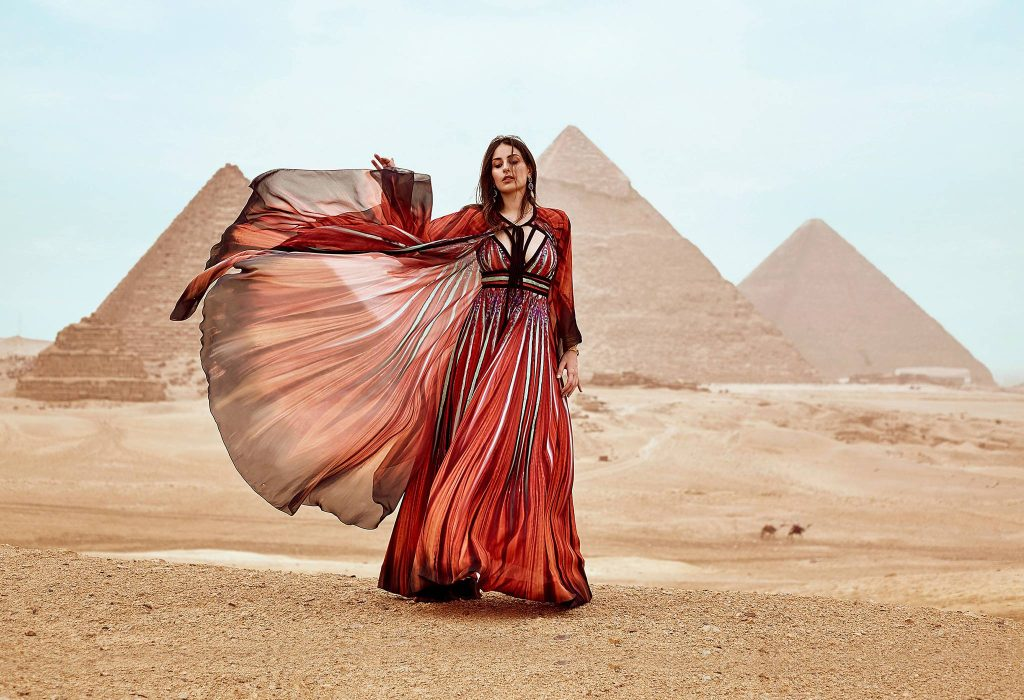 Everything About the Weather in Egypt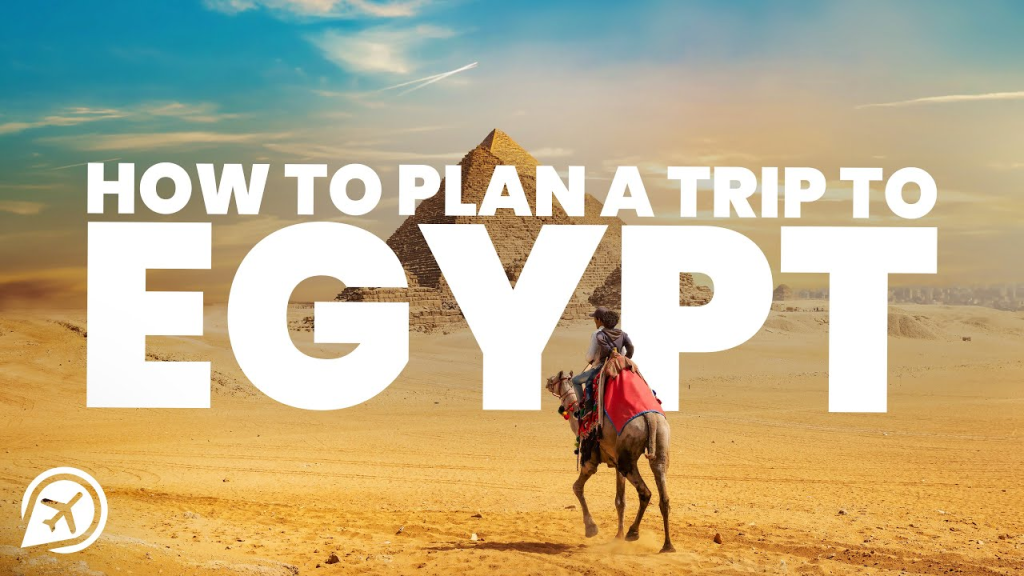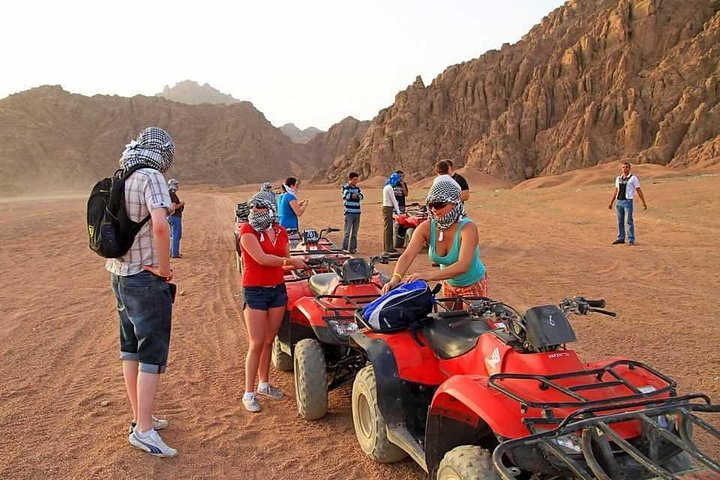 Egypt Tours Tips
Footwear Comfort: Ensure you wear comfortable shoes, as you'll be doing a lot of walking and exploring.
Local SIM Card: Consider purchasing a local SIM card for convenient and affordable access to mobile data and calls.
Currency: Carry some Egyptian pounds as the local currency, which will be widely accepted in most places.
Basic Arabic Phrases: Learning a few Arabic phrases like "Shokran" (Thank you) and "Mn Fadlak" (Please) can go a long way in communication and showing respect to the local culture.
Culinary Adventures: Don't miss out on trying traditional Egyptian dishes like Ful and Ta'meya, which are both delicious and a cultural experience.
Stay Hydrated: It's important to stay hydrated, especially during the scorching summer months. Carry a water bottle with you.
Weekend Days: Note that the weekend in Egypt is on Friday and Saturday, so plan your activities and visits accordingly.
Metro Travel: The Cairo Metro is one of the quickest and most cost-effective ways to get around the city, so consider using it for transportation.
Tour Guide: Having a knowledgeable tour guide can enhance your experience in Egypt, as they can provide insights into the history and culture of the places you visit.
Pyramids of Giza and the Sphinx: Explore the iconic Pyramids of Giza, including the Great Pyramid, and visit the enigmatic Sphinx nearby.
Khan El Khalili Bazaar: Shop for souvenirs and immerse yourself in the vibrant atmosphere of the Khan El Khalili Bazaar in Old Cairo.
Islamic & Coptic Attractions: Experience the rich history and spirituality of Old Cairo by visiting its Islamic and Coptic attractions, including mosques and churches.
Luxor's Majestic Temples & Tombs: Witness the grandeur of Luxor by exploring its magnificent temples like Karnak and Luxor Temple, as well as the Valley of the Kings and Queens.
Egyptian Museum: Rediscover Egypt's fascinating history at the Egyptian Museum in Cairo, home to countless ancient artifacts, including Tutankhamun's treasures.
Philae and Abu Simbel Temples: Visit the stunning temples of Philae in Aswan and the colossal Abu Simbel temples, known for their incredible architecture and history.
Nile Cruise: Take a picturesque Nile Cruise from Luxor to Aswan, or the reverse journey, to witness the beauty of the Nile River and explore historical sites along the way.
Egyptian Oases: Discover the natural allure of Egyptian oases like Siwa and Bahariya, where you can experience a tranquil desert landscape and unique culture.
Travelers' Choice Awards & Recent Reviews