Egypt spiritual tours, Egypt meditation tours packages, holidays and vacations
Booking your Spiritual and meditation tour to Egypt? Would you like to renew and heal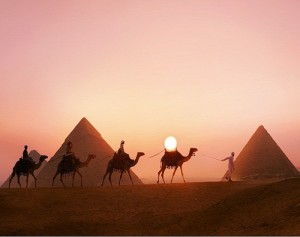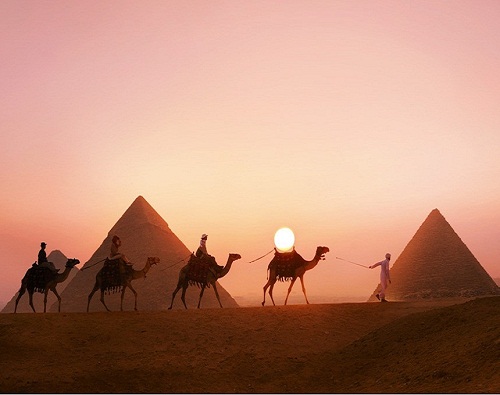 Your should, mind and body then you need meditation tour in Egypt, Egypt last minute is the specialist in meditation tours in Egypt.
Do you need spiritual touch in your life? Do you want to think different? To think in a positive way?
Would you like to change your way of life thinking and thinking and at the same time have a trip of your lifetime in the spiritual Egypt
Egypt last minute spiritual tours offer you a great Opportunity of Lifetime trip That Could Change Your whole Life while you enjoying your holiday in Egypt.

List of Spiritual Tours in Egypt
Program 01 : 8 days – 7 nights Spiritual Tour package
Including : Cairo – Alexandria – Luxor, Cruise
Egypt last minute spiritual tour to Cairo / Alexandria / Dandara / Abyydos / Nile Cruise
Program 02 : 7 Days – 6 Nights Egyptian Meditation Tours
Including :  Cities Sightseeing: Cairo – Sokhna – Catherine
Program 03 :  9 Days – 8 Nights Egyptian Spiritual Tours
Including : Cities Sightseeing: Cairo – Luxor – Aswan, Dandara / Abyydos / Nile Cruise
We offer variety of luxury spiritual and meditation holidays to Egypt, Enjoy and visit the spirituals site by the Egyptian temples, inside tombs, by the pyramids, the sphinx and many other historical and mythological sites of Ancient Egypt, get the Egyptian powerful energy, you will have the chance to visit also the meditation sites which are closed to the public.
Get chance to get closer to the great pyramids and understand their spirituality, magic and meditation power.
Highly Recommended Egypt Spiritual Tour
This tour package is designed to give our travelers trip of healing in mind and body and soul, deliver him the energy of ancient Egyptians, in our tour you will feel a great spiritual awareness.
Day one:
First day of your spiritual tour you will arrive at Cairo international airport meet & assist by our guide transfer to hotel, overnight, sleep well preparing to start great mediation tour tomorrow morning.
Day two:
Start with light breakfast at hotel, then our Egyptologist will be waiting you start your meditation tour today to the Egyptian Museum, hydrotherapy treatments at spa & opportunity to buy the original Lotus flower and the religious perfumes of ancient Egyptians
Relax and enjoy traditional Egyptian boat in the river Nile at sunset
Day three
Today we will have spiritual session by the great pyramid, the sphinx, massage at spa with hydrotherapy treatments then rest, relax looking at sky of Cairo
Day four:
Today you will have a tour to the step pyramids at Sakkara to get your second Meditation session, attention that Sakkara is the oldest pyramid in the history.
Day five:
Today we will have religious visit to the alabaster mosque of Mohamed Aly, also a visit to Citadel of Salah Eldien Then enjoy psycho – aromatherapy massage of spa
Enjoy good sleep tonight.
Day six:
We will visit today the Coptic Cairo and its famous Christian churches like the hanging church and the Jewish synagogue
Day seven:
One free day for relaxation
Day eight
You last day of your spiritual tour in Egypt , that day you will feel you are a different person
Good bye we wish you have enjoyed your trip with Egypt last minute
For booking, Please contact us: [email protected]
Great News
 *** Special offer for this month only ***
If you book a Tour package within this month – you may choose 2 complimentary activities from the four listed.
1: Camel ride by the Pyramids
2: Lunch in a typical Egyptian restaurant
3: Felucca ride on the Nile (Cairo or Luxor – your choice)
4: Cairo by night – trip to Khan el Khalili and photo stop by the Nile at night
Egyptlastminute 'V' other companies – What's the Difference?
We have been awarded the Certificate of Excellence and voted the Number One Tour Package operator by Trip Advisor due to 5 star reviews and comments by thousands of our tourists.
We provide a professional Tour Package representative who will care for you from the minute you arrive till the minute you leave.
We only use Qualified Egyptologists who are chosen due to the high level of English, knowledge, experience and the passing of specific exams. Our guides are energetic, extremely polite and friendly and are a far higher standard that most companies 'guides'. For more reasons click here
Meditation Holidays in Egypt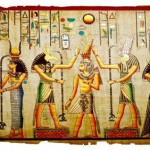 Enjoy yoga, meditation, rebirthing, and body purification, Our meditation tours are Trips for Healing mind, body and soul in which you will discover The Power of Healing in ancient Egyptian times
Other meditation tour packages available
Program 01 : 8 days – 7 nights Spiritual Tour package
Including : Cairo – Alexandria – Luxor, Cruise
Egypt last minute spiritual tour to Cairo / Alexandria / Dandara / Abyydos / Nile Cruise
Program 02 : 7 Days – 6 Nights Egyptian Meditation Tours
Including :  Cities Sightseeing: Cairo – Sokhna – Catherine
Program 03 :  9 Days – 8 Nights Egyptian Spiritual Tours
Including : Cities Sightseeing: Cairo – Luxor – Aswan, Dandara / Abyydos / Nile Cruise