2 Day Tour to Menya, Tal Amarna, Beni Hassan Tombs, Tuna el-Gebel, El Minya Day Tour from Cairo by car, The City of Akhenaton.
El Minya is so famous for its historical sites and tombs; Tomb of Beni Hassan, The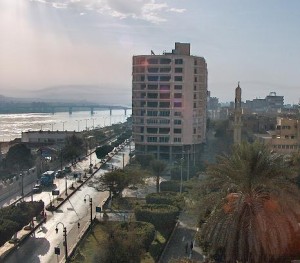 famous Hermopolis, Tell el-Amarna and Tuna el-Gebel. In El Minya lives many Christians; also it houses the famous university of el myna and many churches.
In this tour you will see the traditional part of Egypt or I can say the real Egypt, El Minya, is 4 hours south of Cairo.
Menya Tour Itinerary:
Day 01: El Minya – Tombs of Tuna El Gabal
Start with breakfast at your hotel, our guide will be waiting you at the lobby to start your trip to El Minya. Transfer by air-conditioned van to El Minya takes around 4 hours, on the way our guide will give you some information about history of the sites and the highlights you will see.
Start with the city's site here Akhenaton received the divine inspiration to build Tal El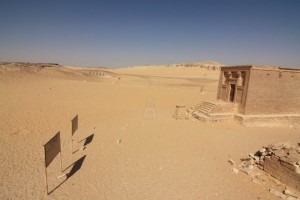 Amanarna city the capital of ancient Egypt during his time.
Stop for typical lunch at El myna l restaurant, Visit Tuna El Gabal tombs where you can visit Petosiris tomb, Ibis catacombs and Isadora tomb.
Free evening at your hotel or you can have walk with your tour guide around the down town of city, optional dinner in typical restaurant.
Overnight in El Minya, sleep well and prepare your self to great adventure tomorrow.
Day 02: Tombs of Beni Hassan
Start with breakfast at our hotel, our tour guide will be waiting you at thelobby to start your tour today to visit the tombs of Beni Hassan, start with Bakhet, Khnumhotep, Khety tombs (middle kingdom and new kingdom) Stop for Lunch, then visit Tal El Amarna city the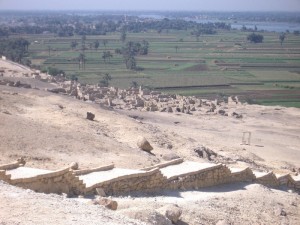 ancient capital of Egypt and visit its famous tombs of Ahmose and Huya.
Transfer back to Cairo, we wish you have enjoyed you tour with us.
Inclusions:

Accommodation at 4 star hotel (Aton Hotel or Siva Nefertiti Hotel) including breakfast
Transfers in private van
Entrance fees to all mentioned sites
Tour guide
Lunch at good quality restaurant
Prices per Person
Single  2-3 People  4-6 People  7-10 People
$ 515      $ 310      $ 215      $ 199